The COVID-19 outbreak and subsequent lockdown has had a tremendous impact not only on our socio-economic life but also on the way we conduct businesses. Since the commencement of the lockdown earlier this year, most companies both private and governmental are prompting their employees to work from home which has led to an increasing use of online productivity tools and videoconferencing apps.   Even the top multinationals are exploring new ways to operate their businesses and under this circumstance, the use of videoconferencing tools has come up as a useful alternative to face-to-face interactions. Applications such as Skype, Zoom, Google Duo, Facetime etc are not only helping people to keep in touch with their loved ones but are also helping the business houses to stay connected with their colleagues, peers, clients, suppliers and partners.
Connect to obtain more projects
A Meeting is the best way to connect with your partners and discuss the prospects of upcoming collaborative projects. Nonetheless, the travel restrictions and health hazards have rendered an in-person meeting impossible which is why a cloud conference will give you just the right platform to do your networking without getting out of the safety of your house.
Greater accessibility
One of the greatest upsides of online conferences is that they help to do away with all the hindrances in the way of participation. Virtual Meetings even allow sick people and people with disabilities to attend the meeting. If you have an internet connection and a laptop then nothing can stop you from connecting with your fellow agents from 126 countries around the world.
Virtual meetings can be almost as helpful as in-person meetings
It has to be said that nothing can surpass the efficacy of our regular Annual Meetings, the Virtual Meeting is our sole mode of networking in 2020. Just because we cannot travel doesn't mean that our networking activities have to stop.
Your only networking opportunity in 2020
The pandemic didn't permit us to meet as planned but that isn't going to compel us to halt our networking activities. Thanks to the advancements in technology we will be able to hold our conference virtually without leaving our home or putting our health at risk.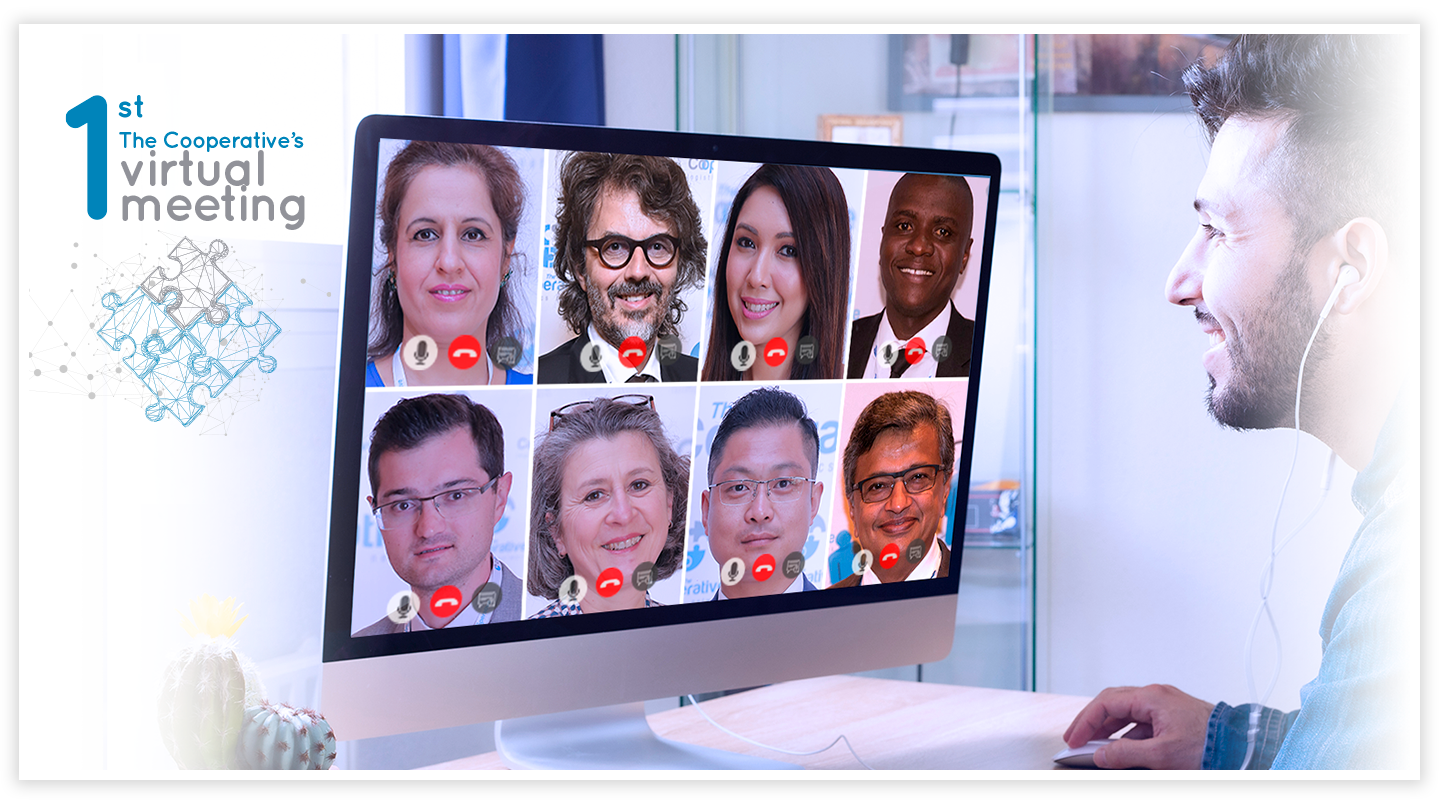 Save time and money
Furthermore, the online conference will allow all of us to save a substantial amount of time and money. You will not need to get away from the office for a few days and fly all the way to a new country to participate in the meeting with your partners. The web meeting will let you save the expenses which are otherwise spent on flight fares, room rents, visa fees, and other accompanying expenses. This surely means considerable savings for your enterprise!
We are sure that things will get back to normal in another few months and in 2021 we will all be meeting in-person once again for our Annual Meeting. For now, we have organized an online meetingwhich is the easiest and most effective way to move your business ahead.  So make sure to create a definitive agenda and prepare yourself for successful one-to-one meetings.As you know the Coop's 1st Virtual Meeting is scheduled for 4th to 5th November, 2020, and in today's post, you can read about all the various advantages of cloud conferences.