Although travelling has been complicated in 2020 mainly because of the ban on foreign travel and the risk of getting infected, the IATA (International Air Transport Association) has foretold that a whopping 4.72 billion passengers will be flying this year. The truth is that it can be said without a doubt that a large number of airlines are operating cargo flights on a daily basis and many airlines have converted their regular planes to freight aircrafts because to cope with the increasing demand in essential items, PPE and pharmaceuticals in almost every country of the world.  In today's post we are going to talk about the 10 of the busiest airports in the world in terms of the amount of cargo handled.
Hong Kong International Airport, Hong Kong (HKG)
Total cargo in 2019: 5,120,811 tons
The busiest airport in the world by air cargo handled for 9 consecutive years, Hong Kong Airport is the most important airport of the region. Last year Hong Kong airport handled more than ½ million ton of cargo than its nearest competitor airport.
Memphis International Airport, USA (MEM)
Total cargo in 2019: 4,470,196 tons
The busiest cargo airport in North America, MEM is also the airport with handles the cargo operations of one of the biggest air cargo operators of the globe viz. FedEx. FexEx which has leased of 34 million square feet of space on the airport premises runs approximately 4oo flights per day from this airport.
Shanghai Pudong International Airport, China (PVG)
Total cargo in 2019: 3,768,573 tons
Shanghai Airport which most serves international flights is one of the most significant cargo hub in China and one of the biggest single air cargo terminal operators in the globe. Ever since the pandemic started the cargo terminals of this airport has remained highly congested because of the overwhelming demand for PPE and pharmaceutical products bound for places battling the COVID-19.
Louisville Muhammad Ali International Airport (SDF), USA
Cargo handled in 2019: 2,790,109
This civil-military airport in Kentucky, USA, is famous for Worldport the air cargo hub built by UPS the multinational package delivery and supply chain management company from USA. Some of the distinctive features of Worldport include high-speed conveyors, automated equipments, digitized dissemination of customs info, specially designed docks and hub floors, five loading/unloading wings and much more.
Incheon International Airport, South Korea (ICN)
Total cargo in 2019: 2,952,123
Incheon International Airport is the most important hub for freight traffic in Northeast Asia. With more than 2 million square feet of cargo terminal space, this airport handles a vast chunk of the air freight to/from this region.
Ted Stevens Anchorage International Airport, USA (ANC)
Cargo handled in 2019: 2,745,348 tons
Ted Stevens Anchorage International Airport in Alaska, USA, which boasts itself of being located less than 9.5 hours from 90% of the industrial world, is the second largest airport in USA by freight traffic. 
Dubai International Airport (DXB)
Total cargo in 2019: 2,514,918
One of the most important airports of this region, Dubai International Airport is hands down the busiest airport in the Middle East and consistently features  in the list of 10 busiest airports in terms of cargo handled.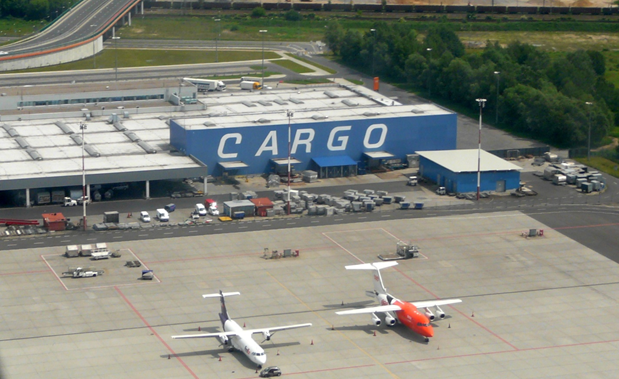 Hamad International Airport (HIA)
The only international airport of Qatar, the Hamad Airport run by Qatar Airways is fast coming up as one of the most vital aviation hubs of the planet. Its sophisticated cargo terminals, new 2 floor cargo handling facility, warehouse space, automated, automated systems, first rate loading/unloading equipment etc make it one of the best international airport for cargo handling.
Taiwan Taoyuan International Airport (TPE)
Cargo handed in 2019: 2,182,342
Among the four international airports of this region the Taiwan Taoyuan International Airport is the largest and the busiest both in terms of passengers and cargo.
Tokyo Narita International Airport (NRT)
Cargo handled in 2019: 2,104,063
Tokyo Narita International Airport which operates around half of the international flight from/to Japan is a chic modern airport which handled 60% of freight to/from Japan.