The rapidly expanding industry of food and pharmaceuticals has led to very high demand for cold chain logistics service providers. There is an ever increasing number of trends that are making way for greater capacity for refrigeration in supply chain and the logistics industry is trying their best to keep pace and evolve to meet the new industry trends. According to a report by MarketandMarkets, the international cold chain logistics market is forecasted to reach $21.6bilions by 2025 and small and mid-sized freight forwarders are scrambling to find new ways of offering seamless refrigeration solutions.
A vast range of premium products with a very short shelf life and greater temperature sensitivity are hitting the market and the demand for competent cold chain logistics providers are consequently increasing.  In today's post, we are going to talk about all the industry defining trends in the cold chain logistics sector.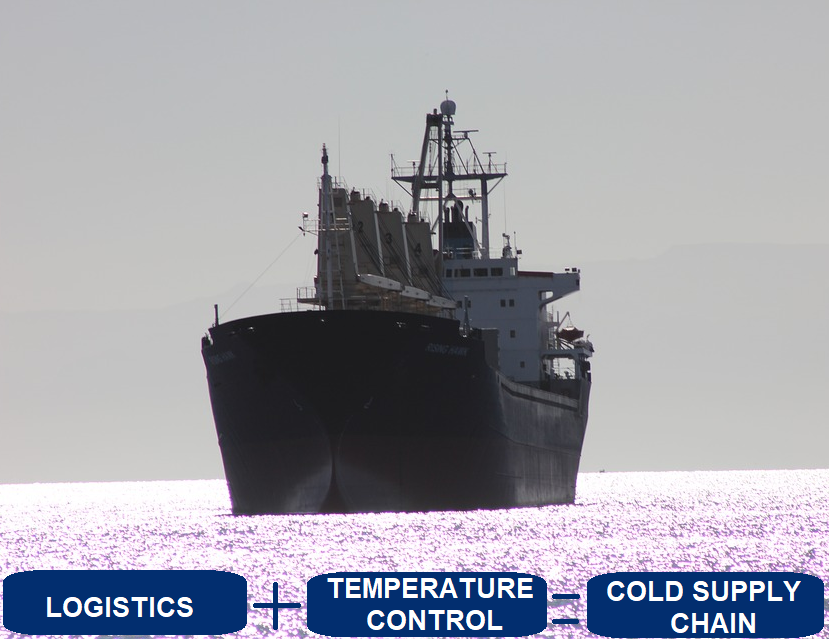 Latest trends in cold chain logistics
Cold chain industry is becoming more global
The Coronavirus pandemic has triggered the demand for pharmaceuticals and ventilators in all corners of the globe and added to that is a rising interest in fresh and locally produced food. Food is being moved across the world as a large number of producers are managing their supply chains globally. These manufacturing units are also specializing themselves in a specific commodity or label and they are moving the cargo more widely.  Biopharmaceutical items such as insulin, Gardasil, interleukins and interferons are some of the biggest innovations driving the growth of the pharmaceutical industry and biological testing services more often than not need bulk transportation of sensitive samples. To top it all probiotic supplements and items like kefir and kombucha are in high demand among health enthusiasts and according to Transparency Market Research, the nutraceuticals market in the USA alone will reach a value of $102.6 billion by 2024.
New regulation trends
The steady increase in food safety-related incidents and the problem of counterfeit pharmaceutical products have urged the authorities to impose strict regulations on the production and movement. The food industry now places greater emphasis on quality, integrity, and health and this is why cold chain items are now required to avoid the slightest change in taste, and texture which previously used to happen whenever the cargo went outside the recommended temperature. Around 80% of pharmaceuticals in the European Union are required to be moved by temperature-controlled vehicles and similar regulations will soon be in place in the US as well. This is precisely why cold chain giants like Americold are heavily investing in additional accreditations and implementing stringent measures to stick to all the governmental regulations.
Investments towards a sustainable cold chain
Cold chain operators are now constantly on the lookout for new methods to strike a balance between the energy-intensive requirements of perishable commodities and to address the need to lower expenditure. The multinational cold chain experts are already investing in the research and development of innovative ways that would offer the optimum solution. Ongoing researches in the field of insulation enhancement, the use of electric vehicles for drayage, the use of ammonia instead of freon, and the use of CNG on the trailer side are worth mentioning in this regard.
Evolving trends in packaging
Packaging which is one of the fundamental elements of cold chain logistics is also undergoing considerable changes. To balance the packing and transportation expenses, pharmaceutical manufacturers are partnering with logistics companies that have the ability to re-ice the cargo in case of a delay. Food manufacturers on the other hand are resorting to more disposable packing to guarantee integrity for sensitive food items. Moreover, there is also an increase in the use of reusable containers as well as the use of greener packing materials.
Investments in technology
Like all logistics service providers, cold chain experts are also heavily dependent on technology to ensure integrity, efficacy and safety. Cold chain operators are investing significantly in onboard devices in-built into the refrigeration units which would help in the tracking of location and temperature so that the data can be made available to all the concerned parties in real time. Many companies are also making use of detachable sensors that independently track the temperature of their high-value cold cargo. Nestle Canada makes use of GPS enabled sensors for their inbound ocean, road, and rail cargo. Although most pharmaceutical shipments are moved by air, these days many shippers are making use of steamships because of the improvements in temperature and location tracking technologies.