The ability to adapt to difficult circumstances is one of the best skills of freight forwarders. Successfully overcoming last-minute issues is their daily task. But the digital transformation, together with a worldwide pandemic has put freight forwarders to one of the major tests in their careers. The digital transformation is now happening in the industry and forwarders are in the race to once again adapt to the big changes.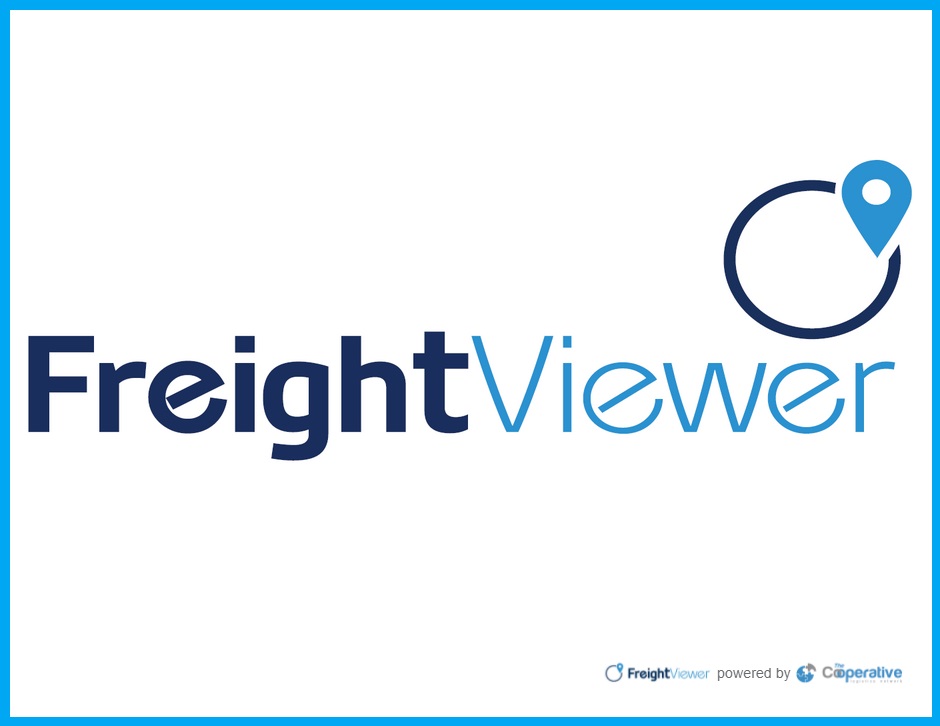 Logistics companies are aware about the need of investing in digitization and technology. Digital investments not only to helps to adapt to customer's needs, but also enhances operations and increases profits. However, for many companies, this transformation has become challenging. Investing in technology requires amending yearly budgets along with staff training. Therefore, it is important to be part of one of the best logistics networks that can provide a digital strategy to freight forwarders who are willing to start the digital change. Offering the correct tools to members to succeed in the digitization process is one of the core strategies in The Cooperative Logistics Network.
The main digital strategy adapted by The Cooperative is the development of their state-of-art freight management software, FreightViewer. FreightViewer was created to support network members in the process of digitization. This free and member-exclusive tool enables users to automatize the sales process, enhance visibility and improve customer services. Additionally, it provides the members with a standardized platform to send and request quotes, share documents, and even exchange rates with non-member companies.
Check out FreightViewer's main functionalities and how these will help you in the new era of logistics:
Upload freight rates to automatize the quoting process.
FreightViewer enables you to build a digital back office. By uploading rates into the system, you are able to quote in a few seconds, compare rates between different carriers, and filter under several attributes to obtain the most accurate quotation. Furthermore, by uploading rates into the system, you are not only speeding the quoting time but also creating an enormous open showcase 27/7 for your clients. Simply put, it offers an accessible website through which your client can directly access you any time, any day.
By charging your FOB costs into FreightViewer you are selling them directly to partners and customers. In other words, your rates will be one click away from members of the Network and direct clients. This enables you to manage the great volume of requests in a very efficient way, providing instant feedback and improving customer experience. Additionally, these rates will be available for those agents needing your collaboration in a shipment.
The Cooperative has reached a partnership with Shipco Consolidator one of the world's leading neutral NVOCC's. This provides members direct access to LCL rates from FreightViewer. The instancy offered by the platform allows users to quote in just a few seconds not only with their own rates but also with rates from an external provider. This means a step ahead in terms of instancy and it also enables freight forwarders to offer different options to customers without investing a great amount of time.
Personalized profit margins
Our freight management software enables you to add a profit margin which will be automatically calculated by the system. Personalizing instant quotes is required in most logistics operations. Not all transactions involve the same profit, therefore, FreightViewer enables you to add a customized markup to the rate. This profit can be modified at any point in the process which means that you are able to adjust the cost according to the circumstances, the customer, and the shipment.
| | | |
| --- | --- | --- |
| Speed in quoting is essential in the digital era. However, this speed cannot take away the precision in calculations, specially in an industry where costs are so adjusted and errors can mean loss. Therefore, it is important to count on reliable freight and logistics tools to carry out the calculation of the rate, FOB charges, profit margin, and surcharges. FreightViewer has been designed to give you the most accuracy in calculation combined with immediacy and personalized services. | | |
Flexibility is a must for online freight forwarders. Logistics companies need to rely on a platform that enables them to amend costs, data, origin, or destination points quickly and easily. FreightViewer was developed in such a way that, changes can be introduced at any stage. If there is a need to introduce a better offer, modify the profit margin, or add new charges, the system will recalculate the final cost in a few seconds. Your quotation will be ready to be sent to the customer instantly.
Personalized quoting website
Digitization in this industry means becoming an online freight forwarder. If you are not online you are almost invisible. FreightViewer enables your company to go online through a personalized website where your customers can register or log in to quote or send requests. All quotations sent through this website will immediately reach the freight forwarder who will complete the quote. Additionally, all this information is automatically shared with clients throughout the website. Connecting both, freight forwarders and clients means a great improvement in transparency which is always appreciated by the clients.
Sharing shipping documents through email was always the only option for many years in logistics. Nevertheless, having thousands of documents attached to emails can make the task to organize the information very tedious. With FreightViewer you can attach to the corresponding quotation. Plus, you will be able to share all required documents with partners and clients or vice versa.
Although technology has given freight forwarders the ability to provide answers to customers in seconds, logistics is a much more complicated industry. Often you need to handle shipments under specific requirements, case by case. FreightViewer also covers this need. This instant quotes feature enables you to generate a quotation from the first, to the final step. This capability is important for those last-minute changes sent by the carriers. It allows you to send your revised rate in a few seconds organized in a personalized and user-friendly document.
As a freight forwarder, think about how many times one of your quotations has gone missing amidst an enormous list of emails and how many times you didn't receive an answer from your client. The time invested in these spot quotes means an important loss of profits. This is the reason why FreightViewer has a very easy but effective procedure to never miss your customers response. Your client's feedback is important even if it's not a favourable opinion. This is because it allows you to know what points in your business you must improve.
All quotations sent through FreightViewer include a link to enable clients to write down their feedback. Most importantly with FreightViewer, you can check the number of visits by clients and when the quotation was visited. Now you will be able to call those customers who check the quote but don't reply.
Quote to external members
The logistics industry is a traditional sector where businesses are generally long-term. Although the logistics networks are very secure environments to carry out businesses, it is not always possible to work with a network partner. With FreightViewer users can send their quotes and requests to external companies through an interactive link. This means that, you can store all quotations in a unique platform, either from network members or external companies.
Logistics software are usually complicated. Moreover, the lack of training or support can make the freight forwarder desert the task of digitization. Behind FreightViewer there is a full team whose job is to train the users. They also listen to the feedback and suggestions which enormously helps our IT team to develop useful features inside the platform.
In Conclusion
The Coop is the first international freight forwarding network with global coverage to launch instant quoting ability for its members. FreightViewer is a free and exclusive service offered to companies in the Network with the main goal of supporting freight forwarders to adapt to one of the biggest changes that are happening in the industry ie digitization. FreightViewer will definitely mean the beginning of the transformation in your company.