There is one thing that all meeting planners agree upon- connection building is a powerful factor that can be immensely advantageous for all businesses big or small. However, this year, several things came in the way of bringing the international freight forwarders in one time under the same roof. The health concerns and the international travel restrictions will not allow us to meet face-to-face and remote meetings have become the norm of the freight forwarding industry. Online meetings have become a lifeline for international freight forwarders who are managing to operate normally thanks to technological advancements.
Virtual Meetings have become extremely popular in recent years, and for good reason. They not only promote greater participation but are also an excellent way of increasing the return on investment. Doing the much-needed networking with the most trusted international freight forwarders is very important for expanding your presence. Read on this post where we have discussed important online meeting tips and etiquette that will allow for a smooth and professional meeting experience.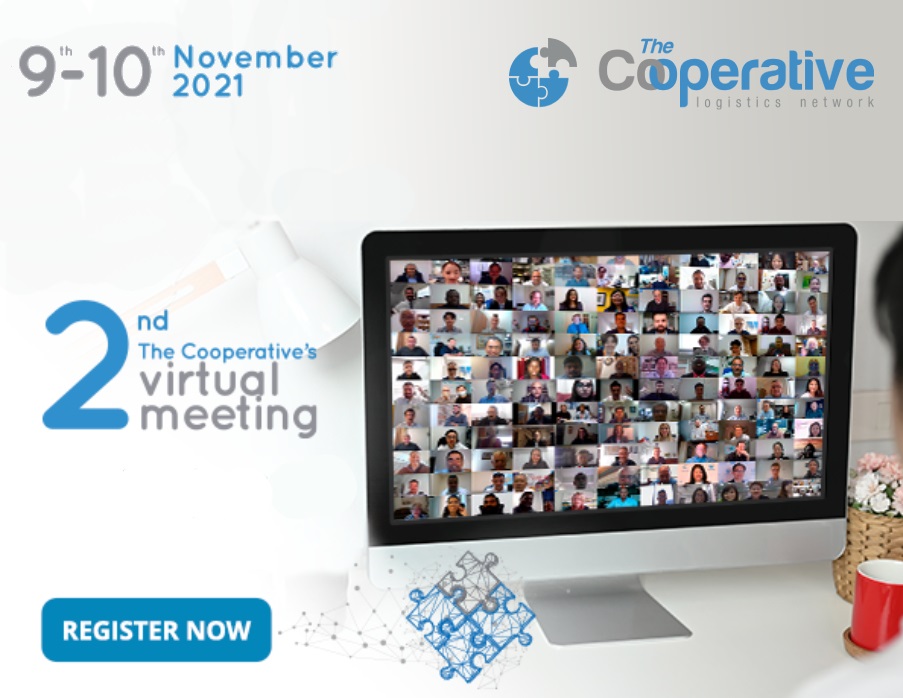 Before the conference
Carefully check the meeting schedule
The first thing you need to do to get ready for your meetings is to double-check the meeting agenda. Make sure to set your time zone before checking the agenda and also check the timings of your one-to-one meetings.
Set time aside for preparation for your one-to-one meetings
The successful outcome of any meeting depends largely depends on how well you can present your company. For this reason, you need to prepare yourself thoroughly before starting the meeting. Once you have decided on the delegates with whom you are going to meet, it's important to do a bit of research on your partner's company and its services.
Test technology in advance
There's nothing more frustrating than going online only to find that your webcam or mic isn't working properly. To avoid getting any technical hitches to get in the way of your video call, you always need to double-check your meeting equipment.
Log in at least 10 minutes before your meeting starts
Logging in at least 10 minutes before the scheduled time will allow you to avoid any last-minute problems. It will leave you plenty of time to ensure that your webcam, mic, headphones, and internet are working smoothly. This way you will be able to sort out any problems before you start with your one-to-one meetings.
Even though you are not stepping out of your house, you need to take care of your appearance. Your attire says a lot about your attitude and work ethic. Therefore, make sure to wear something professional or at least semi-professional before turning on your webcam. Having a meeting in your pajamas with disheveled hair is never going to boost your professional image.
Keep your surroundings clean
It goes without saying that your home can never meet the formal tidiness of your workspace. Nevertheless, you need to take special care to clean up your surroundings and make them more presentable. An unmade bed or a pile of clothes lying behind you isn't going to give a positive impression. Precisely for this reason, it is important to clear all the clutter in your immediate vicinity before logging in for the meeting.
No matter if you are having the meeting from your home or office, distractions are often inevitable. However, you can always minimize them by choosing a quiet space from where you can participate in the meeting. Make sure to keep your phone silent and consider putting up a 'Do not Disturb' sign on your door. If you are having the meeting from your home then request your family members to keep the sound level to a minimum. Keeping your four-legged friends away during the meeting is always recommended.
Get familiar with the meeting platform
In The Cooperative, a few weeks before the meeting, the Coop's team arranges for a mock meeting to test the conference platform. Make sure to attend it so as to familiarize yourself with the meeting platform and test it. During this mock meeting, make sure to use the same laptop, headphones, mic, and internet connection that you will be using during the actual meeting. This will enable you to avoid all technical hitches during the conference. Let us know if you experience any trouble with the platform and our team will promptly resolve the problem.
Organize the presentation slides
The best way to showcase your company during a virtual meeting is by creating an electronic presentation. So make sure to take the time out and come up with a professional Powerpoint presentation about your company's achievements, experience, and strong points. Make sure not to leave this important task for the last moment.
During the conference
Use a laptop/desktop for the virtual meeting instead of a phone
Videoconferencing with your logistics partners via a smartphone might sound convenient but it is not the least professional. To begin with, The Coop's meeting platform is meant for a computer. Additionally, a laptop will allow you to easily share documents, and get a stable image at all times.
Search for an illuminated place
Sitting in a dark corner of your room is a strict NO when it comes to cloud conferencing. Ideally, you should face the light source while having the meeting so that your partner can get a good view. However, if this is not possible, make sure to turn the lights on before turning on the webcam, no matter if you are having the meeting during daytime or nighttime.
Make sure to ask all pertinent questions
While having the meeting with your logistics partner make sure to connect with them at every opportunity. Do not forget to ask any important questions relating to the project you're discussing. Ideally, you need to note down any questions that come to your mind during the meeting. When it's your turn to speak make sure to ask all your questions one by one.
Keep in mind that during a virtual conference with international freight forwarders, you will be mostly speaking with people who are not native English speakers. Therefore, make sure to speak slowly in a neutral accent. Also, try to be expressive while speaking. Your eye and hand gestures are also crucial while you are in an online meeting.
Keep a pen and paper handy
Although many of you might find it obsolete, taking notes on paper has its own unique advantages. Flipping between typing in Word and talking at the conference can be a very distracting experience. A full-screen experience is vital when you are conferencing with your partners online. This is why always keep a pen and notebook handy for taking down important notes during the conference.
Be respectful of your partners' time
You need to resist the urge of doing anything else in the course of the meeting. Checking your phone, sipping on your beverage, or stepping out from your chair during the meeting will set a bad example. You can use the break time for that.
Look at the camera while speaking
During your one-to-one meeting try not to look down or at your side, your desk, or your keyboard. Make sure to look towards the camera to create the illusion of eye contact. Moreover, looking elsewhere will make your partner feel that you are not listening even though you might be fully attentive.
After the meeting
Once you have successfully concluded your virtual meetings do not forget to follow up with your partners via emails and phone calls. Following up after the meeting is an important factor in building sustainable long-term relationships with your partners.