Business owners across all sectors require a form of accreditation that attests to their reliability and authenticity. The AEO or Authorized Economic Operator is one such certification that recognizes the authority and reliability of logistics companies. Receiving this certificate endows independent freight forwarders with a broad spectrum of conveniences and advantages. Keep reading today's post to find out about the advantages of AEO certification for independent freight forwarders.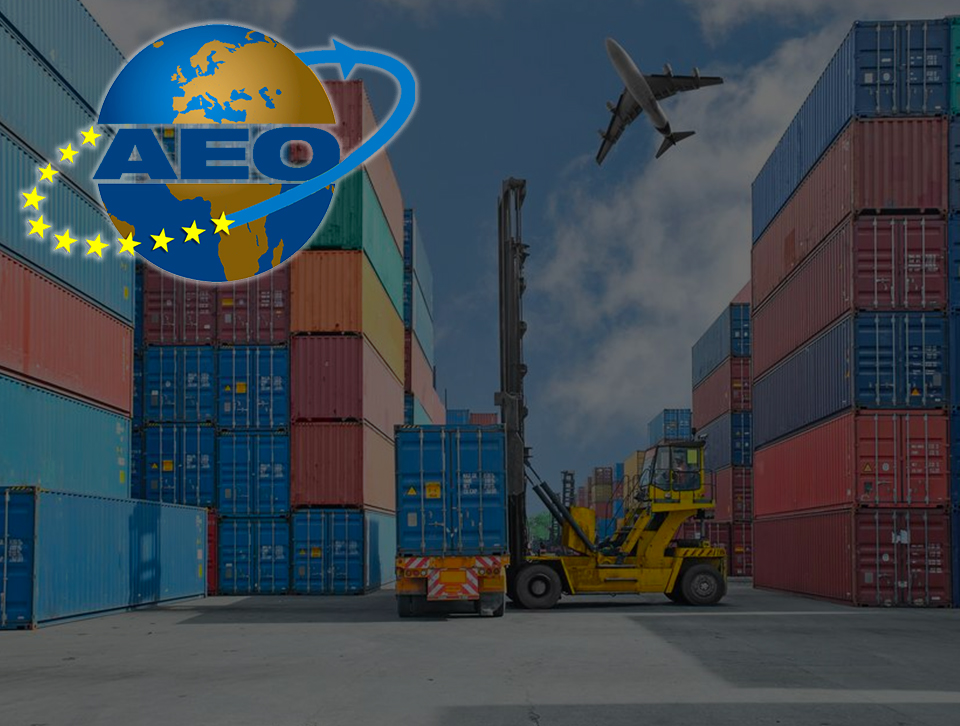 Explaining the AEO
After the attack on the World Trade Centre, there was a tightening of security for imported and exported cargoes all around the globe. For this reason, the World Customs Organization (WCO) introduced the concept of AEO. Several countries promptly adopted this accreditation to foster their customs security measures. Putting it simply, the AEO certificate entails the global movement of cargoes that are approved by the national customs authorities. This certificate provides logistics companies with an internationally recognized security standard. Moreover, it certifies the company as a secure and trustworthy trading partner. Usually, the holders of this certificate get preferential treatment from the customs authorities.
For example, AEO certificate holders get a lower rate for physical inspection of cargo and are allowed deferred payment of duties. Additionally, it considerably improves their relationship with the government bodies and customs authorities. It even lowers the possibility of cargo theft. The customs officials everywhere have the dual responsibility of protecting the borders from illegal trade and promoting legitimate trade at the same time. This is precisely what AEO helps to achieve. Furthermore, this certification has now evolved into an industry standard. It allows the freight forwarding companies to affirm their eligibility to governmental discretion, assistance, and priority.
AEO allows you to experience quicker and uncomplicated global trade. It comes with numerous import/export privileges that will allow your company to get traction in the transportation and logistics industry.
Who can apply for the AEO certification?
Any entrepreneur that works in the global supply chain sector and undertakes customs-related activities can apply for this certificate. Most importantly, they can apply irrespective of the size of their company. In other words, importers, exporters, freight forwarders, carriers, warehouse operators, couriers, port operators, etc can apply for the AEO status. However, the business needs to be operational for a minimum of three financial years before the date of application. Getting this certificate indicates that your company complies with the established rules for the maintenance of supply chain security.
For all these reasons, many of The Cooperative members have been certified with AEO
The tiers of AEO certification
While even the basic tiers of AEO will give you many import/export advantages, these advantages go higher as you climb up the certification status.
To begin with, there are two kinds of AEO certificates- AEO-C and AEO-S. AEO-C is a certificate for customs simplification. AEO-S is a Safety and Security certification that is concerned with security measures. Now let's take a look at the different tiers of this certificate.
This is the most basic level of AEO certification that is granted on the basis of submitted documents. Independent freight forwarders need to submit the application on the AEO Portal of their respective countries and wait for approval. It comes with several benefits like greater facilitation, accelerated resolution of disputes, 24×7 cargo clearance, allocated space in custodians' premises, direct port delivery for import/export consignments, etc. Moreover, AEO status holders do not need to pay merchant overtime fees. The AEO T1 certificate holders are given priority over those companies that do not have this certificate. This certificate has to be renewed after two years.
The companies need to apply manually for this tier of AEO certification. Apart from compliance with AEO T1 certificate and document verification, you also need to undergo a physical verification to obtain the AEO T2 certification. The AEO T2 and T3 certificate holders not only get all the benefits of AEO T1 but also several additional benefits. For example, they get to enjoy other benefits like deferred payment of customs duty, greater facilitation, MRA benefits in foreign countries, priority assessment, quicker drawback, seal verification waiver, and more. AEO certified companies can paste MRP stickers on their premises and are exempted from submitting bank guarantees. The AEO T2 certificate is valid for a period of three years.
The AEO T3 is the most sought-after tier for importers/exporters. Companies with AEO T2 certification for over two years can apply for the T3 position. Customs authorities do not select the T3 certificate holders' containers for scanning except when prompted by specific intelligence. They do not require any bank guarantee. Most importantly any assessment by customs officials only requires a self-certified copy of documents. It doesn't necessitate the submission of the original documents. In other words, the AEO T3 gives you the greatest possible freedom in the freight forwarding trade. The AEO T3 is valid for five years. Companies with a valid T2 status for two years prior to the date of application are eligible for obtaining the T3 status.
Compliance of AEO certified companies
Listed below are some of the obligations for AEO status holders :
To begin with, you need to comply with all the standards submitted for getting this status

You need to intimate any alterations in their company or business processes relevant to the status within 2 weeks from the date of the change

You have to notify the AEO authority about any mistakes regarding customs procedures after taking corrective steps
Wrapping it up
The advantages of AEO certification in the transportation and logistics industry are manifold. Firstly, it helps with customs facilitation and recognizes your company as a safe and secure business partner. In other words, it enormously boosts the prestige and credibility of independent freight forwarders. Additionally, having a good working relationship with the administrative bodies and customs officials helps to lower your cargo processing time. It also allows you to avail of a reduced inspection cost and saves you a lot of trouble.
Any company in the logistics sector can seek to strengthen its business by applying for this certification. Having an AEO status means that your international transportation of freight is pre-approved by the national customs authorities and is compliant with the security standards enumerated by WCO.
As one of the best logistics networks of our times, TheCoop is proud to have many members who already have this important accreditation. Customers these days often select a freight forwarder who already has this globally recognized status. This is why small and independent freight companies are now working hard to obtain this certification to keep up with the key industry players.