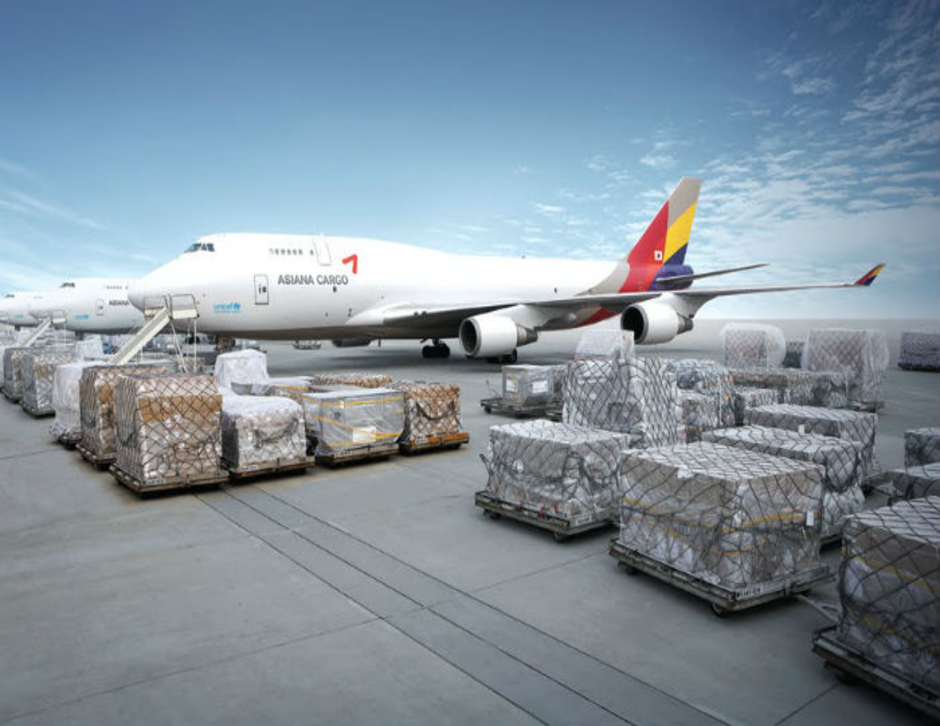 Air freight shipping accounts for more than 6 trillion USD worth of shipments every year which makes up around 35% of global trade by value. Customers these days expect high-speed deliveries which is one factor why shipping companies opt for air freight to ship their cargo around the globe within the shortest possible span of time. It goes without saying that air freight is the safest, most reliable, and most realistic way to achieve a quick transit time. In this article, we are going to provide a comprehensive guide about air freight shipping and include the pros and cons of this mode of shipment for freight forwarding companies.
What is air freight shipping?
Air freight shipping entails the shipment of cargo via air carriers in commercial or charter planes. Although this is the fastest and safest way to move cargo internationally, air freight is way more expensive than other modes of international shipping like ocean or rail freight. There are two important factors that shippers consider when choosing this mode of shipment for certain products- the value of the cargo and the speed at which they need to be moved. Therefore, for time-sensitive cargo like pharmaceuticals or hospital equipment, or high-value shipments like technological items, air freight is the ideal option. Additionally, air transport is also ideal for shipping perishable items like food products like exotic fruits, fresh fish or cut flowers. Lastly, the rising demand for healthcare supplements and pharmaceutical items has put in place new regulations for handling and shipping these kinds of perishable items.
The three main types of air freight shipping
Dedicated cargo planes
Dedicated cargo planes are the most common way to transport shipment. Most international airlines operate cargo flights which are specially built just for the purpose of cargo handling. They come in various sizes and the largest cargo plane handle up to 26,000 cubic feet of shipments.
Belly hold of passenger planes
Another common way to move small air parcels is shipping in the belly hold of passenger planes. On average, a passenger plane can transport a shipment that can fit in 2 semi-trailer trucks along with the passengers on board.
Chartered flights for urgent shipments
Logistics companies also make use of charter flights for special time-sensitive shipments. Charter flights are the most expensive air freight shipping option and are often used for shipping urgent shipments like medicines, food, or humanitarian aid. During the pandemic, we have several logistics companies making use of charter flights for shipping medicines, vaccines, PPE, and hospital equipment internationally. Additionally, the mining, energy and the film industry also frequently make use of charter flights for moving urgent cargo.
The two groups of cargo transported by air freight
Air freight shipments can be broadly classified into two groups- General Cargo and Special Cargo.
General cargo
General cargoes are those shipments that don't necessitate any special handling during the transit process. They include retail and consumer goods, textiles, dry goods, and any other everyday objects. However, laptops, mobile phones and tablets are the few consumer goods that do not fall under the category of general cargo.
Special cargo
Special cargoes include goods that demand special handling, documentation, packaging, and labelling during their transit via air freight. This freight includes dangerous goods, perishable cargo, time and temperature-sensitive cargo, live animals, and wet cargo.
The advantages of using air freight
The fastest and most reliable transport option
Probably the reason behind the immense popularity of air freight despite its high costs is the sheer speed it offers for international shipping. It offers consistency and security allowing companies to deliver their international cargo within one day or even on the same day. Additionally, air freight offer reliable departure and arrival time which is ideal for time and temperature-sensitive cargoes. Air freight is one sector that had been quick to adapt to digital changes. It allows the customers to easily track their cargo thus improving client experience. In comparison to both ocean freight and ground freight, air freight has the least changes of delays or thefts.
Allows for international trade
Since the post-COVID e-commerce boom air freight has become the go to transportation option for several freight forwarding companies. Air freight is hands down the quickest and safest option to move products internationally. Moreover, it helps to ship goods easily to smaller countries where roads and ports are not as developed. Simply put, air cargo helps to reach a larger territory thus facilitating trade for a wide number of industries. The healthcare and pharmaceutical sector is perhaps the biggest beneficiary of the speed and flexibility offered by the air freight industry. According to the World Health Organization, the vaccines transported by air cargo help to save 2.5 million lives annually.
Reduces the dependence on warehousing
Moving goods by air helps to shorten the supply chain thus making way for a faster and more effective export/import process. It requires less cargo handling during transit which in turn lowers the risk of cargo damage. Additionally, air freight shipping allows small companies to reduce warehousing costs thus improving the export-import chain.
The limitations of air freight shipping
High cost
Perhaps the most significant disadvantage of air freight shipping is the high shipping cost. It is the most expensive shipping option which is at least 16 times more expensive than ocean freight. Moreover, shipping heavy cargo by air freight is not a good option since it could lead to an extremely high shipping cost. Additionally, shipping cargo via air freight during peak season can also be a super expensive affair. This is why companies should prepare beforehand and try to get their products shipped before the demand peaks.
Weight and weather induced limitations
In spite of the speed and reliability, the air freight sector comes with its limitations. To begin with, air freight forwarders often face challenges relating to the weight of the cargo. Shipping goods in commercial aircraft entails a stringent assessment of the weight of the shipment before it can be processed and loaded. Moreover, the weather also poses a considerable challenge to the timely shipment of air freight. Weather conditions can often result in expensive delays and even cancelled flights which in turn has a ripple effect across the supply chain resulting in delayed orders globally.
Digitization and future of air cargo sector
In the words of Willie Walsh, the Director-General of IATA, "Air cargo demand is not just recovering from the Covid-19 crisis, it is growing. With demand at 9% above pre-crisis levels, one of the main challenges for air cargo is finding sufficient capacity. This makes cargo yields a bright spot in an otherwise bleak industry situation."
In this scenario, now more than ever, the air cargo industry needs to make the most of the technological advancements. The TIACA (The International Air Cargo Association) has enumerated five key priorities that the air freight sector should focus on for modernizing its operations and for coping with the demands of the customers. These priorities are- Digitization, Sustainability, Collaboration, Security Enhancement, and Liberalization.
The pandemic has made it apparent that the use of data for modernizing processes and for offering transparent services is now imperative. In other words, it is vital for the air cargo industry to start implementing plans for digital transformation. The pandemic has exposed the inherent weaknesses of this sector. The only solution to this is automation and digitization. Digitization of the air cargo industry could potentially improve aspects like operations, flexibility, planning, and sustainability.
Digitization can help to align carriers, shippers, and air freight forwarders thus enabling real-time matching of demand and capacity. With the help of technology, the entire shipping process from quote generation to delivery could be completed within 2-3 days. Moreover, it would help to reduce costs, enhance load factors, boost revenue and improve customer service.