The COVID-19 pandemic which has gripped almost every country of the world has gravely affected the global economy while the disruption in trade and supply resulting from the severe lockdown measures has put further pressure on the already debilitated economic situation.
Nevertheless, on the brighter side we can be certain of one thing- the pandemic will be over and once it is over most industries including ours will strive to be a part of the digital transformation in a new tech-oriented era. The present dismal scenario needs to be seen as a chance to restructure your operating model as the time for enhanced responsiveness and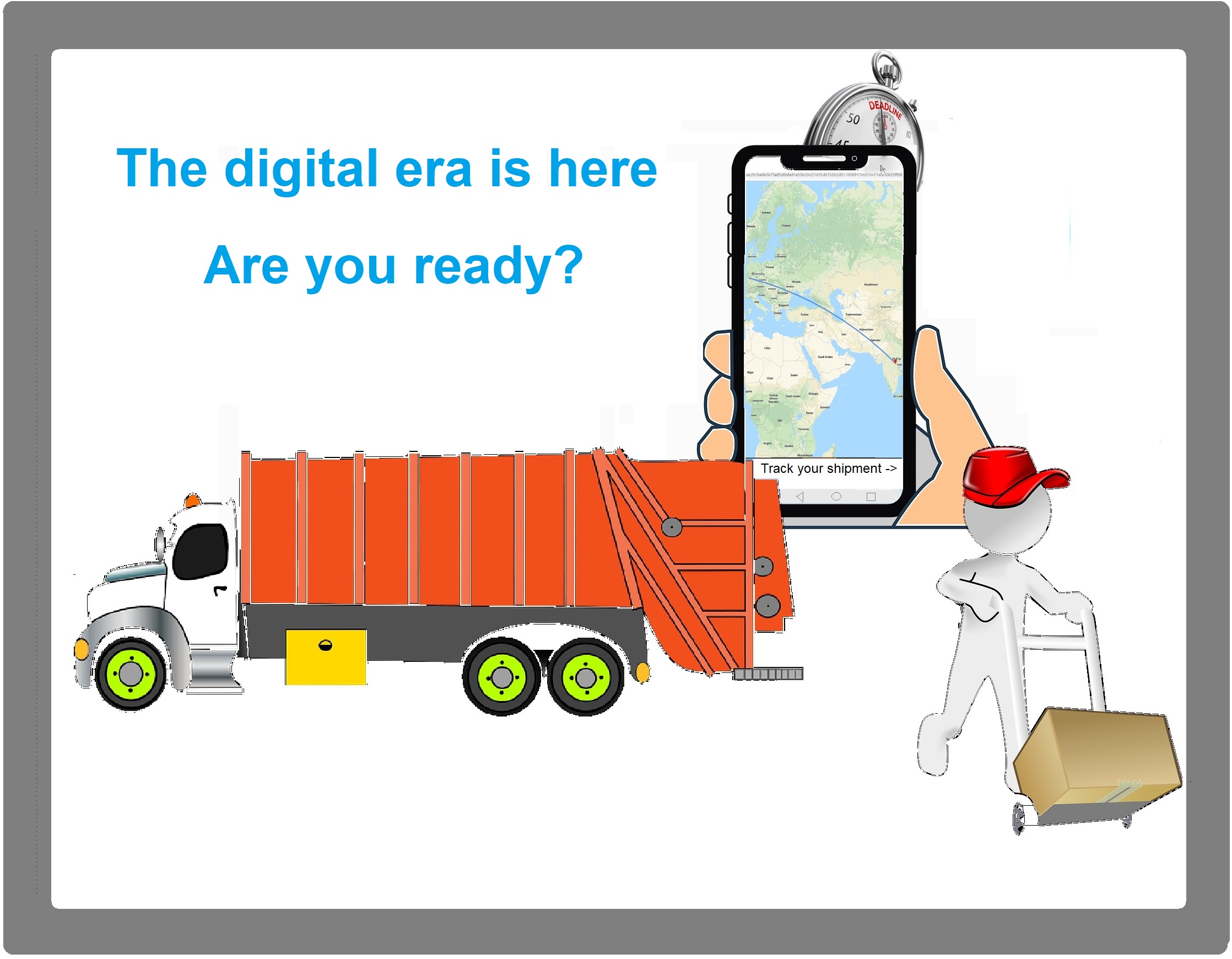 expertise is already here. A per a survey by Shipping and Freight Resource, almost 67% of shipping companies are expected to rely more heavily on digitization in the post COVID-19 phase.
The supply chain industry was already experiencing profound changes with the disruption of e-commerce and the pandemic has made it evident that connecting via online platforms with the clients and suppliers is the most straightforward solution to some of the current weak points in the supply chain. Therefore investing in the development of online tools and establishing well-managed customer care procedures and augmenting the flexibility and outreach of the business are some of the best ways to replace the old work-model with a modernized one.
E-commerce and online operations are two things which will become immensely popular after the crisis. This is why the logistics companies should consider adding a personal touch to their services and consequently needs to make their online operations more client-centric to adjust to the new situation we are in. Easy solutions such as instant communication with customers and suppliers through online apps will boost the sales process, protect jobs, and foster the ROI.
It can be said with utmost certainty that the pandemic will transform the logistics industry and for this reason, the small and mid-sized companies need to use this time and think about new strategies which will permit this industry to be fully active even in the face of any national or international crisis be it pandemic, earthquake, flood or war. Increased reliance on technology with an openness to try out the digital solutions is of crucial importance to facilitate these changes.
FreightViewer the Coop's member-exclusive TMS allows for the establishment of a digital approach with your clients and partners. It enables you to send an accurate and professional door-to-door quotation instantly and thus provides you not only with the ability of immediate response which your clients expect but also with the unique chance to restructure your business model and make it more technology-oriented.