The International Air Transport Association is all ready to increase its profitability through its partnership with UNCTAD, the United Nations Conference on Trade and Development. UNCTAD partnership will have a positive effect on the international trade pattern. Moreover, it will also facilitate trade in developing nations and help to foster the growth of e-commerce. Keep reading to find out all the relevant details about the UN and IATA partnership and its implications on the air freight industry.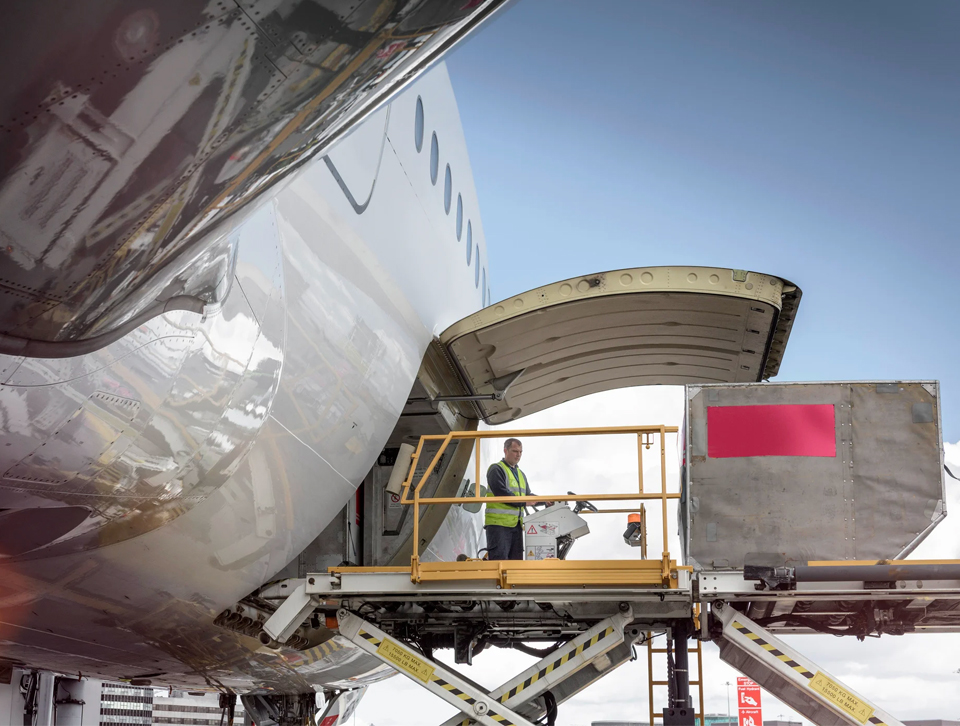 The UN and IATA partnership will have a huge impact on the air freight industry
The two Geneva-based global organizations have agreed on extending the successful integration of IATA's air cargo messaging standards.  The UNCTAD was created back in 1964 for promoting the trade interests of developing countries. The goal of this organization is to formulate policies to boost all aspects of development that include trade, transport, technology, and more. Cargo-XML – the air cargo messaging standard of IATA is now integrated into UNCTAD's ASYCUDAWorld, an automated system for customs data management. This integration will lead to quicker processing of air cargo shipments. A hundred countries from across the world will now be able to make use of the current version of ASYCUDAWorld and effectively process their air cargo operations.
What is ASYCUDA?
ASYCUDA is a digitized system of customs management covering almost every international commerce procedure. This platform was developed by UNCTAD in Geneva. It deals with customs declarations, manifests, accounting, transit, and suspense procedures. Additionally, it also releases commercial data that allows for statistical economic analysis.
It incorporates the international codes and standards created by United Nations, ISO (International Organization for Standardization), and WCO (World Customs Organization). Moreover, ASYCUDA offers EDI (electronic data interchange) amongst customs and traders who use the prevailing XML standards. UN periodically makes available new versions of the ASYCUDA software to allow the trade and customs bodies to make the most of the newest innovations in IT. ASYCUDAWorld is the latest version of ASYCUDA.
To quote the  Technology and Logistics Director of UNCTAD, "Through this extended partnership, we look forward to leveraging the leadership of UNCTAD and IATA in their respective fields to boost e-commerce in developing countries through improved exchanges of trade data."
A bit about IATA's EPIC Platform
IATA launched the EPIC (Enhanced Partner Identification and Connectivity) platform in March to foster digital collaboration in the air freight industry. Its purpose is to make the data required for conducting business easily accessible. This platform has already accelerated the efficiency of air cargo operations of IATA members.
Moreover, IATA launched it during the critical time of the pandemic when the air freight sector was battling with flight cancellation and lack of space. In the words of Mr. Careen, the IATA Vice President, "The timing of this initiative is important. COVID-19 has led to the exponential growth of e-commerce and shippers are demanding quality services that only a digitized supply chain can provide".
EPIC already has several high profile customers that include 32 airlines, nearly 100 freight forwarders, and 10 customs organizations. The partnership with UN will lead to easier access to the EPIC platform.
How the collaboration will help to foster global trade
The next stage of the partnership will work on enhancing ASYCUDAWorld for more efficient management of e-commerce shipments. It will come with a risk assessment measure for mail shipments.
In other words, customs authorities will now be able to share advance shipment requirements.  Moreover, they can also mail info throughout the entire digitized supply chain. They will be able to obtain the info from the air freight forwarders, airlines, ground crew, and 3rd party messaging service providers. In addition, the partnership also entails the exchange of additional electronic data like flight schedules and air cargo rules that will help the customs authorities with risk management tasks.
According to Nick Careen from IATA, "UNCTAD and IATA are working together to support the economic opportunities of e-commerce by modernizing data exchange needed for customs clearance…Global standards enable accurate information and effective risk assessments. This in turn promotes stronger compliance and will contribute to a safe supply chain. This should give the authorities the confidence to modernize the processes."
The message for independent freight forwarders
Small and mid-sized freight forwarders need to cope up with the digital changes
The logistics industry is now emphasizing the digitization of all aspects of its operations. At the moment, digitization has become imperative to survive the stiff industry competition. In the last two years, this industry has seen a major change in terms of new technologies. For instance, eight out of the top ten carriers have created their own freight rate quotation platform. Maersk started this over a decade ago by launching their online booking platform Maersk Spot Booking. Presently, 52% of their cargo is being booked on this online platform.
The changing needs of the customers require modern and more efficient solutions. The speed of the market is one of the other big changes in the logistics industry. This is one huge factor that is forcing traditional freight forwarders to change their mode of operations. Simply put, they need to find the right strategy to send a cargo from A to B within the shortest time. Additionally, they need to achieve faster information sharing and better order management. And freight companies need to do this by using different gateways other than the traditional ones.
How FreightViewer can take you a step ahead in the digital path
This is precisely why the Cooperative Logistics Network is constantly investing in adding new features to FreightViewer our quote generation software for members. FreightViewer is a very convenient platform that was created to speed up the quotation generating process. It allows members to organize their rates with their local and transport charges on a single platform.
FreightViewer allows the Cooperative Logistics Network agents to be at the cutting edge of technology. They can now compete with the multinationals by automating an important part of their business processes. FreightViewer stores all information required for developing a shipment and thus helps the members to create an accurate door-to-door quotation. Moreover, members can now provide immediate service to their customers and generate documents that can be sent immediately. A tool like FreightViewer can be the first step towards digitization for small and independent freight forwarders.