Nowadays, many small and mid-sized forwarders are considering the benefits of becoming IATA Cargo Agents. This is because this global certification can help to promote the credibility of your company. In this post, we will talk about all this and what logistics companies need.
First of all, who can apply for it? Any logistics company offering air freight services who can meet the required permit and conditions. On the other hand, as an IATA Cargo Agent, you will need to meet some government rules. Moreover, you are assigned some rights and obligations with both the agents and the airlines. It additionally specifies all the procedures for members to get an official recognition from the industry.

Advantages of becoming an IATA Cargo Agent
Payload Account Settlement Systems (CASS)
CASS is a client management and data processing structure. It encourages the interchange between airlines and freight forwarders. What is more, it gives an impartial office agreement, invoicing, credit checking, and much more.
Other Benefits
–           You will be able to use the 'IATA Cargo Accredited Agent' logo. This will definetely will add to your reliability.
–           You will get an 'IATA Numeric Code'. With this code, your organization will be recognized by the global air cargo industry.

Cargo Agency Program
IATA's Cargo Agency Program can be really useful for both the agent and the carrier. It allows you to get industry credit of your company's financial status and proficiency. It also helps to regulate the relationship between the sales agent and the member airline. At present, IATA as well as FIATA are improving their Air Cargo Program to take into account the needs of the air freight industry. In other words, the aim of this is to make the program worthy for both the forwarder and the carrier.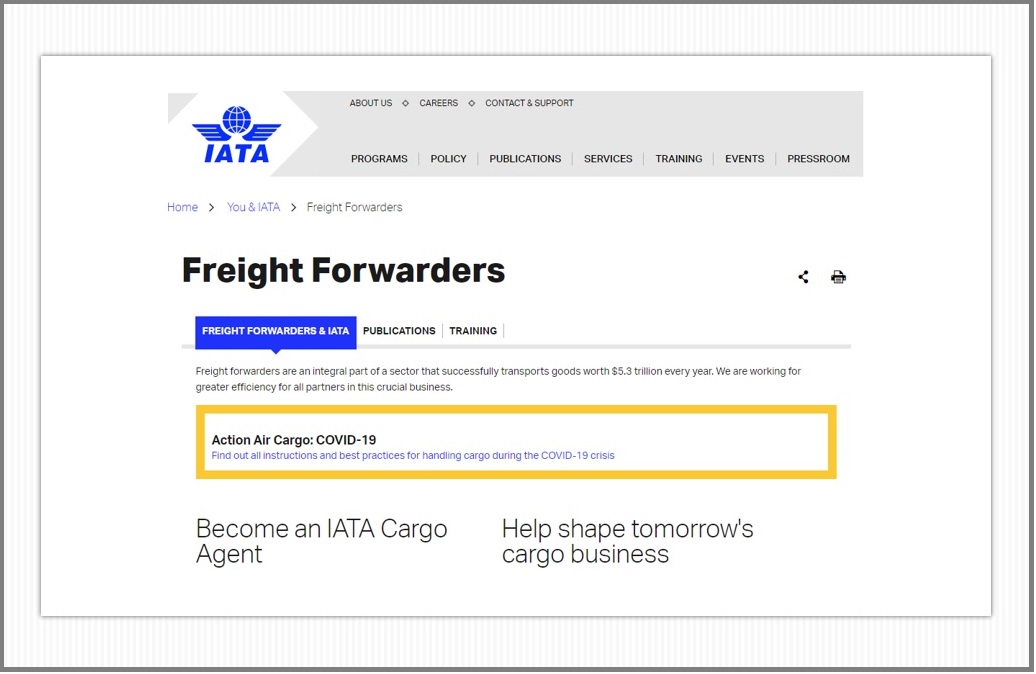 Applying for IATA Cargo Agent
In case you are looking forward to becoming an IATA agent, then you'd need to fill in an application form by downloading it from the Customer Portal of the IATA site. Before that, please note that the below requirements are compulsory:
–           Good accounts
–           Qualified workforce who has dealt with difficult shipments
–           Experts in freight operation