One common objective of all logistics companies big or small is to move their shipment quickly and effectively at the lowest available cost. Road freight service providers no longer own a fleet of trucks that go to a handful of distribution centres and warehouses. Over the last few decades, the freight forwarding industry has become more fragmented. As a result, the independent freight forwarders are now more reliant on less than truckload or LTL shipping. In today's post, we are going to talk about LTL shipping and its advantages for logistics companies in the age of e-commerce.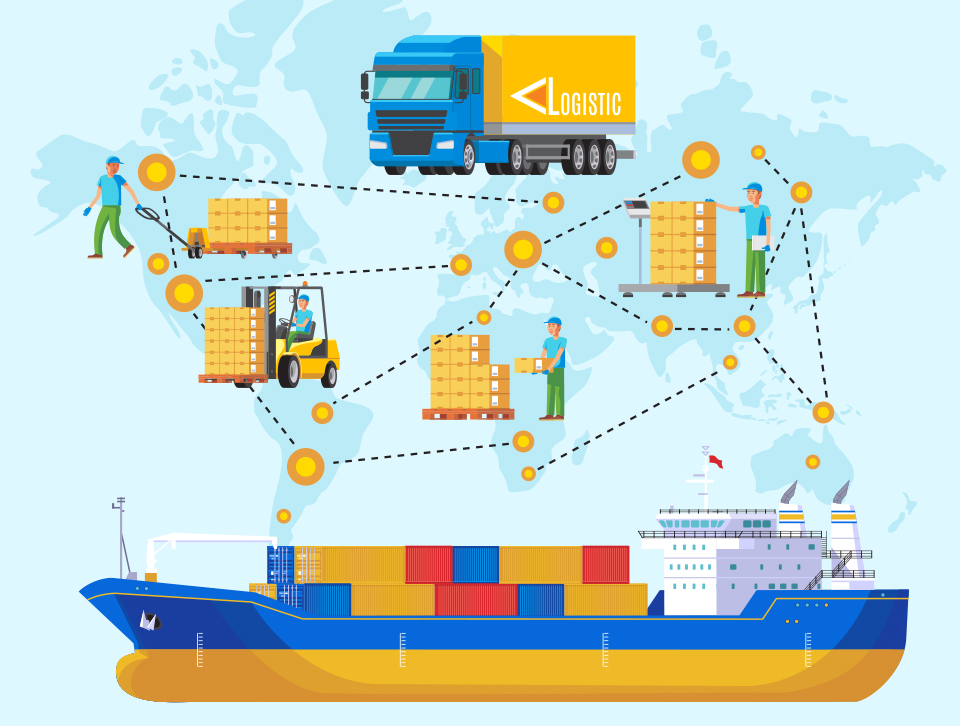 How independent freight forwarders can benefit from LTL shipping
Moving a road freight shipment has become an expensive affair for independent freight forwarders. The problem is largely due to the fact that multinationals like Amazon are offering delivery within one or two days and that too free of charge. However, the good news for logistics companies is that there are still a few ways to ship parcels quickly and economically. Perhaps the best road freight shipping method for independent freight forwarders is the use of LTL shipping. Choosing LTL gives you better access to local and national networks. In other words, it enhances your efficiency, leads to quicker delivery of parcels, and substantial cost reductions.
The difference between LTL and FTL shipping
LTL shipping refers to the movement of cargo that is less than a full truckload. If you have a cargo weighing between 100 to 10,000 pounds, you can avail of LTL shipping services. Usually, a number of LTL shipments are combined to fill up the space of an entire truck. This mode of shipping road freight is very congenial for independent freight forwarders since it comes with a lower shipping rate.
In FTL or full truckload shipping, a considerable volume of cargo is moved via a semi-trailer. Usually, the shipping companies use the truck exclusively while it is in transit. Nevertheless, hiring an entire truck is neither practical nor economically viable while shipping a smaller volume of freights. LTL mode of shipment allows the freight forwarding companies to move their parcels along with other consignee's parcels for cost-saving purposes. Putting it simply, it functions just like LCL shipments only the packages are moved in a trailer by road instead of an ocean shipping container.
Benefits of LTL shipping for independent freight forwarders
Less than truckload shipping is way cheaper than other parcel shipping options. It can be difficult for one company to fill up the space of an entire trailer. Therefore, smaller shipments from several companies lower the fuel cost and the number of trucks required to transport a load. The most important benefit of using an LTL carrier is that your parcels will be moved at a fraction of the price of hiring an entire trailer for one cargo.
The shipment should be below 10,000 lbs and should fit within 11 feet of the trailer space for the ideal LTL pricing. Moreover, LTL carriers move several shipments from multiple carriers, therefore they pool the shipments into a single trailer leading to substantial cost-cutting. There are many other ways to lower expenditure via LCL such as common routing, consolidations, back-haul loads, among others.
With LTL shipping, freight forwarders do not have to wait for a full truckload to move their parcels to the consignees. This makes LTL an extremely time-efficient shipping option. Freight forwarders do not have to wait for their orders to pile up so as to maximize the cargo, or sending a half-empty trailer. This is highly advantageous especially in a time when more and more freight forwarders are venturing into e-commerce. It allows you to book your shipments within the shortest possible time and send them to the consignee at the earliest.
Better control over warehouse space
Without the use of LTL shipping, logistics companies would require more warehouse space to store their products before shipping. In other words, every package you move helps to free up space for new inventory in your storage facility. LTL allows you to avoid sitting on freight and ship the items on demand to the consignees. Apart from offering a lean process flow within the storage facility, LTL also permits the customers to buy their products in short cycles and thereby lowers their inventory. LTL allows you to make better use of your space rather than using it for storing goods.
Digitization of the trucking process
The advent of e-commerce logistics has made the digitization of operations absolutely imperative. For instance, your customers would like to know about their shipment status at any given time. Most LTL carriers offer cargo tracking details for sending the customers in real-time. Customers receive notifications when the cargo is being picked up, when it is in transit or delayed and when it is dropped off. Technologies like API (application programming interface) and EDI (electronic data exchange) are allowing road freight forwarders to digitize their operations seamlessly. Additionally, LTL carriers generally palletize the shipment which helps to avoid loss and damage of cargo.
The LTL carriers provide more service options than just port/airport to the consignee's destination. For example, you can specify your particular requirements such as inside pick-up and delivery, lift gates, cross-docking, non-commercial cargo, shipment tracking, etc. and a good LTL carrier will provide you with all of the above services.
LTL shipping is a proven way for independent freight forwarders to benefit through cost control and flexibility. It allows small logistics companies to transport a small volume of cargoes at a cost-effective rate.
Apart from cutting down the expenses of the shipping companies, LTL is also a greener transportation option. It lowers the fuel consumption and the number of vehicles required to move cargo. Therefore, it can greatly help to reduce the carbon footprint of the supply chain, which is a major cause of concern in this industry.
The e-commerce boom has resulted in a renewed interest in LTL shipping. Moreover, these days the presence of a large number of regional carriers has made the LTL rates very competitive. In the post-pandemic world, online shopping has become the norm and freight forwarders are venturing into the e-commerce business to make the most of the changing scenario. Therefore, it is more important than ever for freight companies to keep their cost low and pass their savings on to the clients.