Last mile logistics which is one of the trickiest parts of the transportation project, refers to the final phase of the delivery process where the item is moved from the distribution centre to the doorstep of the consignee. The ever increasing number of e-commerce websites has cleared the way for quick, resilient, customized and trackable last leg logistics which has resulted in greater expectations from the forwarders on part of the customers. While corporate giants like Amazon or Walmart are funnelling more resources towards quicker delivery and experimenting with same-day delivery via drones, small and mid-sized logistics companies are also trying their best to create a flawless last mile delivery strategy. Keep reading today's post and check out our 6 tips for successful last mile delivery.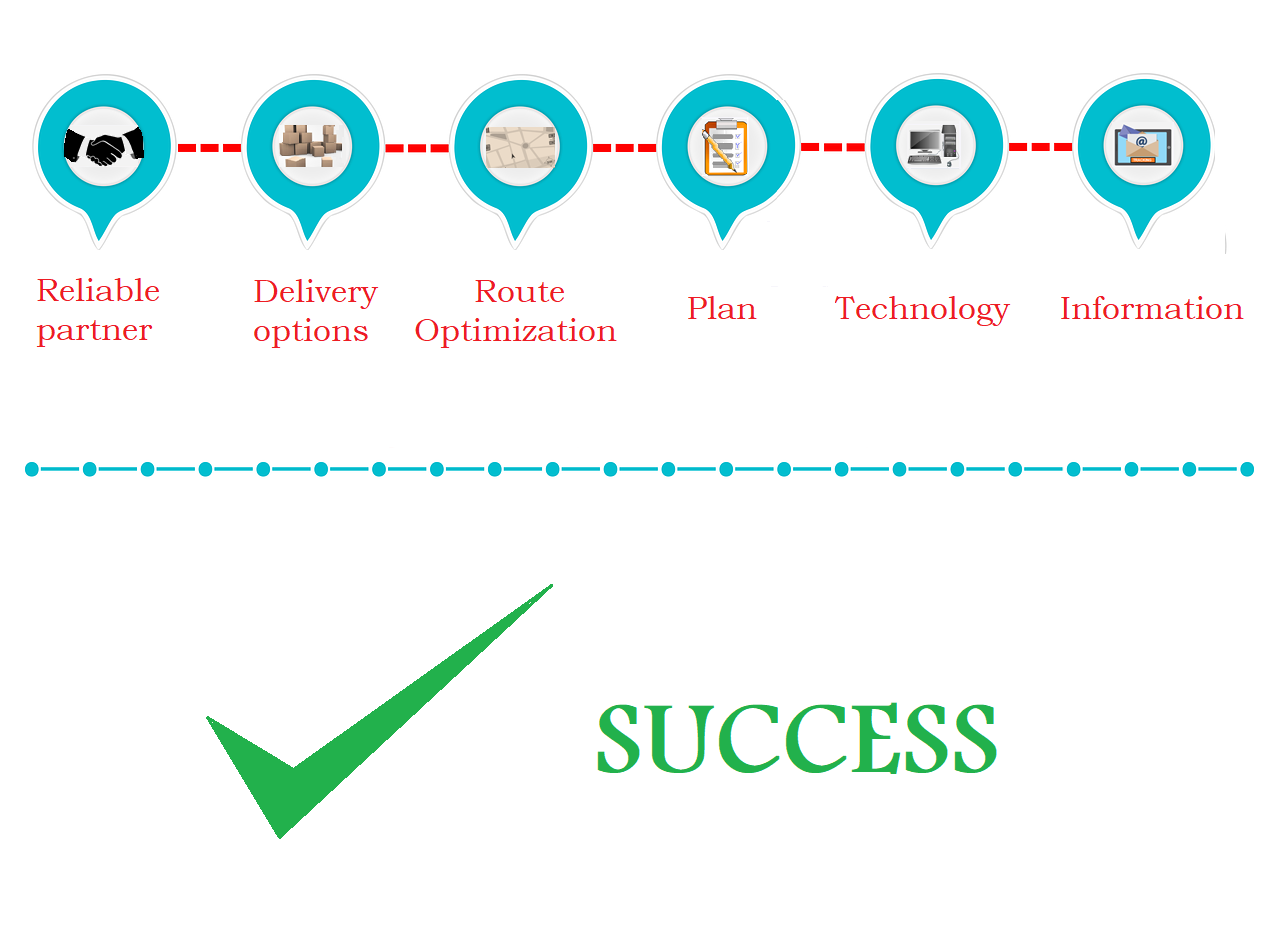 6 tips for successful last mile delivery
Choose your partner wisely
If you want to deliver your shipment right on time, selecting a trustworthy and proficient partner is absolutely imperative. The expertise of your logistics partner is the most important prerequisite for quick, safe, flexible and seamless delivery process. We have got you covered in this regard as all your partners within our network are some of the most dependable and financially solvent freight forwarders in their respective areas. All you need to do is inform your partner about your exact needs and communicate any last minute change of plans with them.
Allow your clients to decide
Although most customers indeed prefer same day delivery services, there are many clients who are not in a rush and don't need their cargo delivered that quick. Just like Amazon offers a number of delivery options for their client, you need to follow suit and offer your client the option of getting a shipment very quickly at a higher rate or get it in its due course of time at a lesser rate.
Route optimization
When it comes to last mile delivery of your shipment, a well planned route optimization is of crucial importance. Special care has to be taken with the planning of routes for the final delivery process. This is why it is always advised that you have a plan B ready in case there are any last minute hitches or change in circumstances. These days there are plenty of navigation applications to help you with this process.
Plan carefully
The easiest way to ensure a foolproof last mile delivery strategy is to do your research thoroughly for ensuring the proper management and utilization of your resources and workforce. Just planning is not enough in this regard as you'd also need to make use of the latest digital offerings to boost your performance.
Use last mile delivery software
Digitization has greatly streamlined many of the supply chain processes and last mile delivery is no different. The multinationals in our industry are investing in specialized software which speeds up the process of last mile delivery. These software which can be integrated with the central system of your business will give you all the information about your distribution operations.
Keep your customer informed
The bottom line of your last mile delivery strategy should be customer satisfaction. This is why you need to keep your clients informed of the latest developments at all times.
Following the above mentioned tips will definitely allow you to implement an impeccable last mile experience which will encourage your clients to choose your services in the future.