Many independent freight agents still depend on traditional business-to-business (B2B) marketing channels for promoting their companies. Logistics companies that still focus on cold calling, relationship management, and conventional media outlets are running the risk of losing out on a lot of new customers. In other words, it is high time for the supply chain industry to tap into the potentials of digital marketing.  According to a report by SEO Tribunal, around 97% of your potential clients use the internet to find a local service provider. In this context, it goes without saying that social medial channels can help you expand your reach and find a higher volume of quality customers.
The logistics industry is still lagging behind when it comes to the use of social media for marketing purposes. The independent freight agents surely need to break new ground and find ways to stay connected with customers. Therefore, in today's blog, we are going to discuss how small and mid-sized logistics companies can make use of Facebook to find new clients and market their businesses.
How logistics companies should utilize Facebook
1. Post engaging content that advertise your achievements
The primary objective of Facebook marketing is to enhance branding and forge lasting relations with clients and partners. Putting it simply, the freight forwarding industry is not considered to be a 'glamorous' one. For this reason, logistics companies generally shirk from sharing their achievements and stories fearing that it would interest very few people. However, companies shying away from sharing their accomplishments on social media are selling themselves short. Your followers are definitely interested in learning how you have shipped a complex cargo from point A to B.
For example, Maersk puts forth tremendous social media efforts and generates a massive range of content. As early as 2013 they shared several behind-the scene videos showing the construction of the largest container ship they ever created. Independent freight forwarders need to do the same with all their remarkable shipments. You can also put together news and a video about an important shipment you've recently handled. This will strengthen your company's brand and the fascinating content will help to generate considerable interest in the service you are offering.
2. Make use of Facebook ads
Remember the ads that pop up on the side columns of your Facebook page? They can tremendously help to boost the visibility of your company. They come with a heading, content, a picture along with a link either to your Facebook page or to your company's website.
Some of the most useful features of Facebook ads are:
Demographic targeting of users based on location, interest, age, etc

Ad testing, in which multiple ad versions can be run at once giving you the opportunity to compare and improve

In-built measurement tools for checking the performance of the ads

The option of setting ad budget

The option of advertising within your area of operation
Facebooks ads greatly increase your chances of getting likes on your posted content. This in turn has a positive impact on the number of followers. Lastly, it allows your content to appear on their Facebook feed thereby increasing the chances of interaction with your audience. All of these have a positive effect on relationship building that eventually helps in conversions.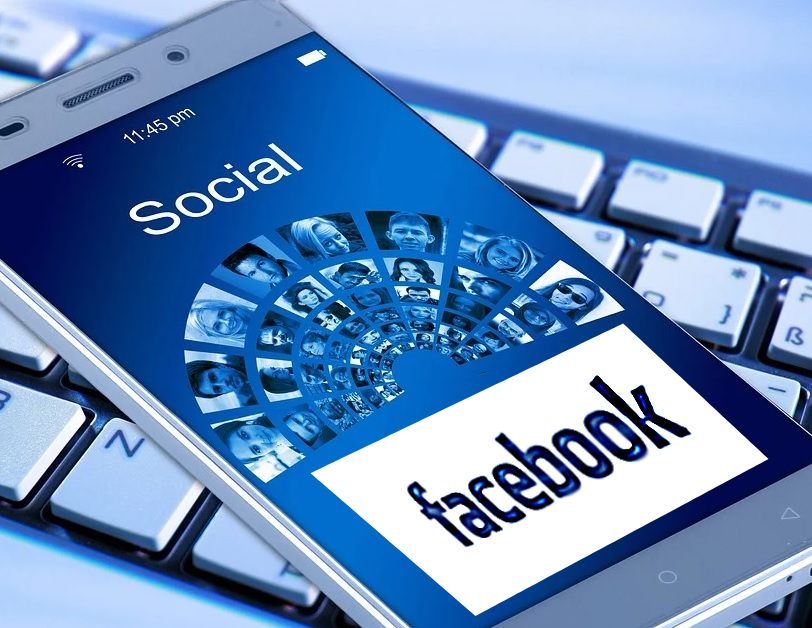 3. Utilize Facebook Promoted posts
The FB promoted posts allow the page owners to reach a specific number of users in exchange for a flat payment. This can greatly help the logistics companies to increase the reach of their content. In other words, promoted posts greatly increase your chances of being viewed by your followers. Moreover, they are very easy to set up and the flat fee makes the process more simple.
4. Post more photos
Posting photos on your FB page helps to grab the attention of your potential clients. In other words, not everybody has the time to read an in-depth story about how you handled a complicated cargo. However, you can always make an illustration or infographic post about your achievement highlighting only the most important points. This should go along with eye-catching pictures showing how your team executed the successful transfer of a massive, complex, or high-value shipment. Independent freight forwarders should invest some money towards ensuring that the pictures are nicely taken. They also need to appropriately edit the pictures to make them more appealing for their audience.
5. Videos are a sure shot way to get you the attention of your audience
Video posts have an ever better engagement rate. No matter if it's a short and crisp video about moving cargo or a detailed artfully shot video narrating your achievements in detail, a video enormously increases your chances of audience engagement. Furthermore, the Facebook videos automatically start to play on the news feed of your followers. So a well-made video with apt background music or narration is bound to get you the deserved attention.
6. Post useful content for professionals in the logistics industry
Independent freight forwarders deal with several challenges on a regular basis. In the constantly changing scenario of the supply chain sector, the companies need to focus on quick decision-making to ensure on-time deliveries. This is why alongside providing content for the customers, the logistics companies should also create useful content for logistics companies. This content can come in the form of interesting news from the sector or business tips. This will increase your visibility, boost your SEO and help you rank higher on the search engine page. 
Keep in mind that the most important rule of a successful social media strategy is to help more frequently than promoting your business. Therefore, never treat your Facebook page as an advertising platform. This will alienate your potential leads. Instead, provide them with a mix and match of interesting content that will generate interest in your services. Your Facebook page should come with links to interesting logistics videos and business tips relating to the industry.
7. Provide customer service on Facebook
Business across industries is now using Facebook for online reputation management. Even though your clients have the option of contacting your customer team, many prefer to communicate on social media about the problem they are facing. Make sure not to ignore clients who post a complaint on Facebook. Use the social media channels as an integral part of your client servicing effort. Use this channel to touch base with your customers just like you use emails and phone calls. UPS for instance publicly answers to all their customers queries and comments on Facebook which in turn helps to bolster their brand.