The importance of the Chinese New Year Festivity has been growing at the same path as the increase a of the Chinese economy and the expansion of the Chinese popularity. That is so, that it is not only celebrated in China, but also in overseas countries such as

Singapore, Indonesia, Malaysia, Myanmar, Thailand, Cambodia, the Philippines, and Mauritius, as well as many in North America and Europe.
However, not only have the celebrations expanded, the impact of this festival on the global economy and the way it affects the sectors like the supply chain has also widened considerably. In 2021, The Chinese New Year aka the Lunar New Year falls on the 12th of February 2021 and it ends on the Lantern Festival on the 26th of February. That is why, as an international freight forwarder you should be aware of its date and be prepared for it. The implementation of a few critical plans well in advance of the holiday season will allow you to eliminate all the unwanted hassles and continue with zero interruption.
What should you bear in mind during the Chinese New year?
Longer production and quotation time:
The official public holidays in China lasts for seven days (11th Feb to 17th Feb) during which time most offices and factories in the country are on holidays and several manufacturers stop working for a minimum of two weeks. Not only should you be aware that during this period, it will be extremely difficult for you to request production, quotations, or transport cargo coming from Chinese factories (or that are related to those), but you should also know that one month prior to the Chinese New Year, you will suffer from longer production and quotation times since everyone will be preparing for the celebrations.
Reduced workforce:
Since the Chinese industries rely heavily on migrant labourers and distances in China are extremely long, the New Year is the only time when they go home for spending time with their families. In some cases, the workers do not return to their jobs and companies take even more time to hire new employees and they take two or even three weeks to get back to their normal work efficiency and operational standards.
Production delays:
As a result of the above mentioned factors, the production slows down considerably and late submission of orders leads to long production queues. Therefore be prepared for a long production time.
Things you can do to prepare yourself:
Let us now talk about a number of risk management steps freight forwarders can take to get ready for the Chinese New Year.
Mark your calendar: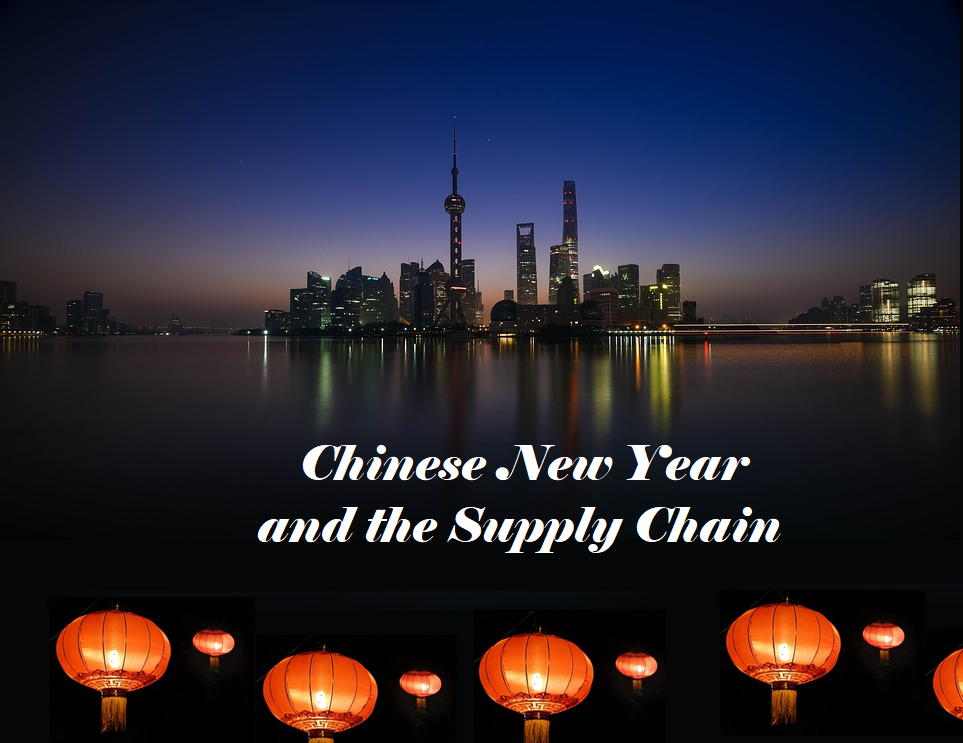 First and foremost make a list of all the dates of the official New Year Holidays in Mainland China, Taiwan, Hong Kong, Korea, Singapore, Vietnam, Indonesia and Malaysia. The Chinese New Year can stop you from accessing the manufactured items for up to one month so shippers need to keep extra stock before time. This is why you need to remember the dates and plan your orders and deadlines in advance. The date of the CNY varies from year to year but usually, it falls between January to February. Forwarders who frequently handle shipments to/from China should always be mindful of the dates.
Communicate closely with your shipper:
Communicate with your shipper ahead of time and keep them informed about the priority cargoes in case of limited availability of space. You can also consider providing a forecast of the expected shipment to your shipper. If you are considering the use of air freight then make sure to reserve space on the belly hold of passenger planes for the time-sensitive cargoes. Although the rates are going to be high it will allow you to keep your supply chain functional.
Talk to your network partner in China:
Touching base with your network partners in the territories in China will surely help you with your advance preparations. You can always entrust a partner to help you with logistical solutions by road/rail/sea or air. Making use of the China-Europe rail freight is also a good option that can help you in this regard.