The pandemic has greatly added to our stress levels and this is especially true of workers in the logistics industry who are having to deal with additional work pressure. Logistics is one of those industries that specialize in disaster response. For this reason, it is not surprising that employees in this sector are currently extremely stressed at work. Too much work stress can negatively impact the health and well being of the workforce. However, given the current scenario the stress cannot be avoided, but there are surely a few things every employer can do to address the problem of mounting stress at work. In today's post we are going to discuss a few strategies that will help workers in the logistics industry as well as across all sectors to eliminate stress at work.
Train your employees to reduce stress at workplace
Companies across the world have now switched to a work from home model. While this is imperative for safety reasons, a WFH model often finds the workers isolated, demotivated and even depressed. Moreover, if a worker is not well trained, s/he will end up having more stress. This is why to begin with the workers should learn the best remote working practices that will promote better productivity and better work-life balance. For instance, workers in the logistics industry needs to be trained about the use of various online tools, quote generation software, ERP suite etc. This will help to upskill the workforce in this sector and also help the companies to make the best of the available resources. The companies should provide online training that will help to balance discipline, productivity and self-care.
Give a perfect start to your day
The way you start your day can have a great impact on your stress level. A stressful morning is often the primary cause of a stressful day at work. People often start their day by gulping down cups of coffee instead of a healthy breakfast, combat the traffic and reach their office already stressed. This needs to be avoided at all costs. Minimize rush as much as possible and start your day with a healthy breakfast, and a positive attitude.
Don't worry about things that you cannot control
No matter if a colleague or a client is adding to your stress you should stop bothering about it if such cases are out of your control. For example, imagine a situation where there is a strike in the destination city which has put all your shipments on hold. For instance, the one that was organized at the Port of Lisbon and Setubal last May. A situation like this is not in your hands and there is nothing you can do about it. Therefore you should stop bothering about it, since it is out of your control. Think about your work responsibilities, and focus on the things that you can do and do it in the best possible way. In the above situation, make sure to ask yourself this simple question- is there anything you can do to address a particular situation? If the answer is no then stop bothering about it and move on to your next task.
Steer clear from conflict
Conflict with co-workers can be extremely detrimental for your physical and mental well being. Although they cannot be always escaped it is suggested that you avoid them as much as possible. One important suggestion we can give is to avoid gossip.  Even when your co-workers express an opinion that you don't agree with, try to have a sense of humour and laugh it off instead of getting into an argument.  Try to avoid interaction with problematic colleagues who don't mix well with the rest. Even after taking all the above precautions you end up with a conflict then, instead of escalating the argument, ask for help from a supervisor.
Also, be careful not to express your opinion about sensitive matters like religion or politics. In an industry like freight forwarding, you surely have to deal with clients  and partners of different nationalities, ethnicities and religions. Make sure not to make any statement that might hurt the feeling of your customers, partners and co-workers. You need to respect all religion and political ideas. The best policy is to avoid any comments or discussions on these topics altogether.
Organization is the key
When it comes to reducing stress at work staying organized is of paramount importance. To achieve this you need to plan ahead and start your day early. Set an alarm, spend some time on freshening up and doing your things before you head to your office or sit at your work station at home.
Being organized with your time will take the edge off the work stress and promote a better output. Also try to make a job list for the day and tick off the tasks one by one as you finish them. This will help you keep a tab on your progress and work efficiency. Knowing what you have to do beforehand is always a good idea although you should also be prepared for surprises. Prioritizing your work is also the key to reducing work anxiety. Always work on the task that require immediate attention.
In other words, people in the logistics industry need to break down their job,  and organize it effectively into smaller and more manageable individual tasks. The first step in a good logistics management strategy is to develop a proper plan. Find out how to transport the cargo, where to store the cargo and how to deliver them to the destination. In the next step, you have to figure out the amount of time that each activity is going to take and the amount of expenditure that it will require. The best way of doing this is to create a flow chart. This will allow you to quickly glance through the entire work process.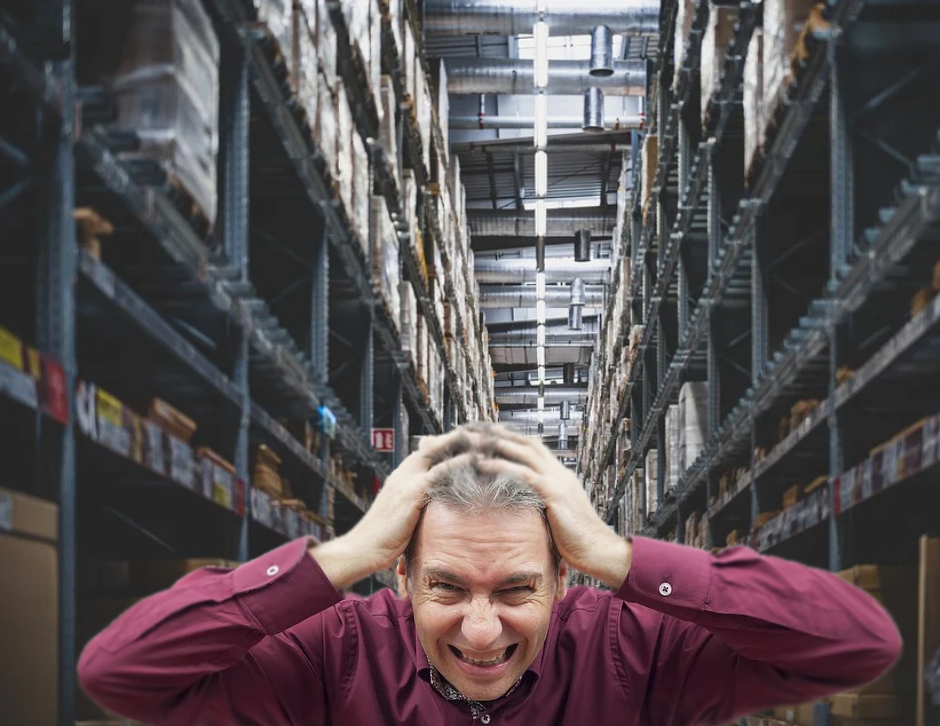 Take regular breaks
When you are working on  finishing a deadline or executing a stressful project instead of finishing it in one go you need to take regular breaks from work. Powering through a complicated task adds to your stress and takes a toll on your productivity. Putting it simply, you need to take a 10 minute break after every one hour of intense work. However, drinking a cup of coffee or smoking a cigarette during your work break is not exactly a good idea. You need to utilize this time by doing a non-stressful activity. Having a tea/juice, chatting with a colleague/friend, doing a 5 minutes meditation or even checking your Whatsaap or social media accounts are some instances of non-stressful activities.
When talking about breaks we are also talking about vacations. Vacations are a great way of unwinding from your daily office stress. So make sure to disconnect from your work while on a holiday or else you will end up converting your vacation into a business trip. This time should be used to refresh and recharge so that you can start working with renewed energy when you are back.
Set realistic objectives
Always be realistic when it comes to setting an objective. While it is good to push your limits once in a while and set challenging goals, doing it on a daily basis is never a good idea. This is because it can take a toll on your emotional well being. This is why you need to set your goals but your goals should never be unrealistic or unachievable. Unrealistic goals only augment your stress level and dampens your productivity in the long run. Moreover, there is a sense of frustration associated with not realizing a goal. So instead of demanding the impossible you need to set small but achievable goals. This will not only create a sense of satisfaction but also boost your overall productivity.
Never bring your work home
Your work should always be limited to your office hours. This is also true even when you're working from home. There are times when you need to bring your work home but try to limit these occurrences unless it is an emergency. You should always minimize the encroachment of office in your home and family time.
In conclusion, it needs to be said that professionals in the logistics industry who are experiencing a burnout should take it seriously and talk to their supervisors or managers and address the situation.  The above tips are surely going to help people in the logistics industry deal with the mounting stress at work. However, these tips can be applied for stress reduction across all sectors.