The recent crisis in the container shipping industry has resulted in a surge in new shipbuilding orders. The container shipping industry has been grappling with the problems of space shortage, blank sailings, and equipment shortage since the end of the first quarter of 2020. Moreover, the tremendous increase in consumer demand has also added to the problems. In this scenario, the orders for building new container ships have doubled in 2021 as compared to the last two years. In today's blog, we are going to talk about how the ocean freight industry is investing in the creation of new container vessels to cope with the present market crisis.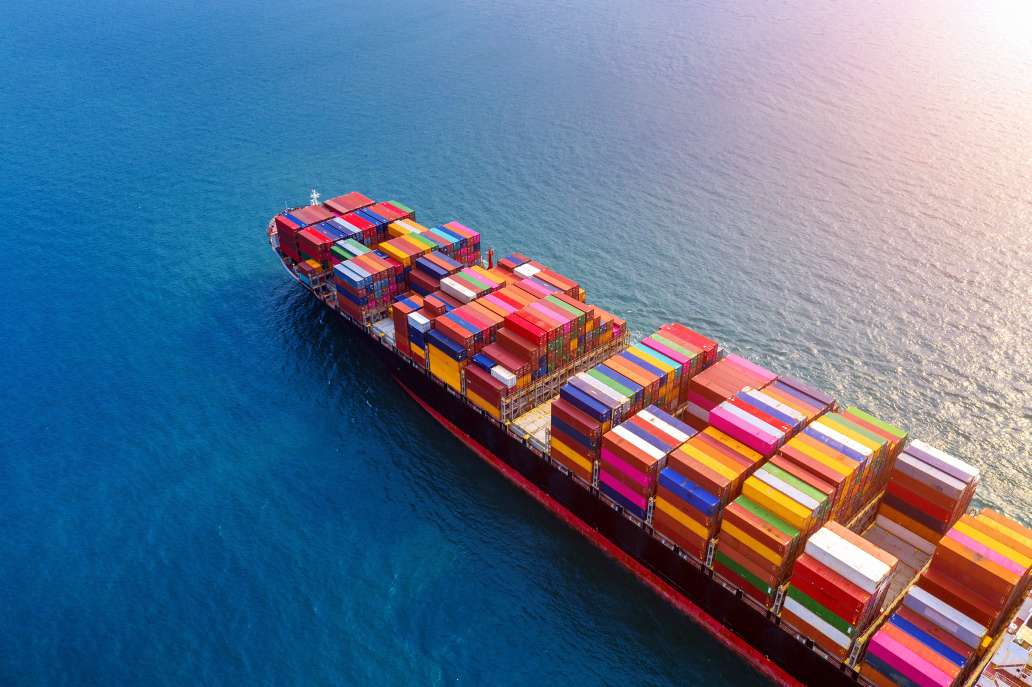 Factors leading to the boom in container shipbuilding
The ocean cargo boom has fueled the demand for the creation of new container ships. The primary reason behind this is that the e-commerce giants like Walmart, Alibaba, Amazon, etc. are trying to restock after over a year of supply chain disruptions because of the pandemic. The tremendous surge in sea freight shipping rates has contributed to a spur in shipbuilding activities. Availability of new vessels translates to increased cargo space and faster cross-border shipment of goods. New orders for container ships have reached a record high this year and the shipyards of China, Japan, and South Korea are making the most of this situation.
On one hand, the manufacturers and sellers are rushing to replenish their depleted inventories. On the other hand, the unavailability of containers and cargo space plus the port congestion in Asia, Europe, and North America has resulted in soaring sea freight rates. Container shipping companies like Maersk, CMA CGM, Hapag-Lloyd, etc have made substantial gains from the present scenario. Furthermore, the above-mentioned factors have motivated them to expand their existing fleet so as to keep up with the customer demands.
The number of orders is so high that several shipyards are not providing quotes for new ships. This is because they are trying to work on their existing orders before taking up new ones. The tremendous rise in ship-building activities has also resulted in a spike in the price of steel used for building the vessels.
What are the building priorities of the shipping lines?
The shipyards are mostly building ships with a capacity of 15,000 to 15,900 TEU. However, they are also building some 13,000 TEU ships. As for the carriers, the ideal ships of the future will be ones that can pass through a variety of trade lanes. The carriers require the largest ships capable of transiting the Panama Canal. It needs to be said in this context that there is not much demand for 18,000 TEU vessels. Some of the largest ships being made are of 24,000 TEU. The upcoming events are going to be crucial not just for the stakeholders in the container shipping industry but also for tankers and dry bulk investors.
According to a representative of Hyundai Heavy Industries, one of the world's biggest shipbuilding companies, "It's been our busiest period in years and it's very much about container ships…The orders are mostly for bigger ships with all the extras to emit less, which is good for margins. We are almost out of slots to build new ships until late 2023. I've never seen such demand in 20 years."
Ocean Network Express (ONE) is building 6 largest container ships
ONE is currently undertaking the construction of six of the world's largest container vessels. These ships will have a capacity of over 24,000 which is 20% more than their largest container ships. To this end, they signed a contract with Imabari Shipbuilding Co. Imabari Shipbuilding along with Japan Marine United Corporation will be in charge of the building process. As per a press release by ONE, "This new class of ships will join our core fleet and forms part of our ongoing strategy to introduce large, modern, and fuel-efficient vessels to further strengthen our fleet competitiveness."
Shipyards in China, Japan, and South Korea are getting the majority of the orders
The three biggest shipyards of South Korea- Samsung Heavy Industries, Daewoo Shipbuilding and Hyundai Heavy Industry are building over a third of the entire shipbuilding orders. Japan's Imabari Shipbuilding Co, China Shipbuilding Corp, and China State Shipbuilding Corp are some other companies with a substantial share of orders. From January to May 2021, there have been orders of 208 container vessels worth $16.3 billion. The majority of the container ship orders are for ships capable of holding 14,5000 containers. Nevertheless, large vessels capable of holding 20,000 containers are mostly being made for the Europe-Asia trade lanes.
According to Peter Sands, the Chief Shipping Analyst of BIMCO, "They (container shipping companies) are making bucketloads of money and when that happens, owners invest in new ships…Orders have doubled so far in 2021, nearly reaching the total tonnage ordered for all of last year. I won't be surprised if there is another wave of ordering."
Orders surge in spite of the decarbonization threat
The new ships that are built should ideally be designed for the use of LNG fuel. LNG or liquefied natural gas should be the choice of the shipping lines that want to meet the 2050 decarbonization goal of the International Maritime Organization. However, the container shipping industry is not taking this seriously when it comes to building large-scale orders. Stefan Verberckmoes, shipping analyst editor at Alphaliner says, "We have only seen three carriers going for LNG: CMA CGM, Hapag-Lloyd and ZIM opted for LNG fuel for newbuilds chartered from Seaspan, a division of Atlas Corp. All the others are scrubber-fitted."
This is because scrubber-fitted ships consume the cheaper high-sulfur fuel (HFSO). Whereas, non-scrubber fitted vessels require more expensive low-sulfur fuel (VLSFO). Installing scrubbers in new ships is much economically viable than fitting them into the existing vessels. Container shipping companies are still using scrubber-fitted vessels despite the prospects of decarbonization as there are no other options. Maersk is the only company that has decided not to expand its fleet unless there is an option of carbon-neutral vessels.
The implication for sea freight forwarders
As already mentioned before this industry doesn't have enough vessels to tackle the demand for shipments. This is why every new ship being made will have a positive impact on the freight forwarders. Moreover, this will help to alleviate the high demand for space. This in turn will allow the prices to go back to normal.
Nevertheless, the current orders will not be delivered till 2023. Until then the forwarders will continue facing the problem of space crunch. It is being estimated that international shipping volume will rise by 6% while capacity will only rise by 3%. Therefore, it is not until the next 2 years that the container shipping industry can expect a solution to the container shortage and rising freight rates.