The reputation and brand image of a logistics company or any company for that matter are entirely dependent on the customers. Just like any other sector, the transportation and logistics industry is constantly working towards creating a long-term mutually beneficial customer relationship. A sound relationship with the clients is critical for the long-term success of a freight forwarding company. For this reason, logistics companies need to invest in creating a robust customer support team.
Your customers seek a seamless experience while working with your brand. Customer service in freight forwarding is all about providing value-added services, timely delivery, and immediate response that would guarantee their satisfaction with your company. In other words, strong customer service is imperative for gaining the loyalty and trust of your clients. Precisely for this reason, the transportation and logistics industry needs to work on providing real-time information, solve problems quickly, and keep the customers informed at all times. Today's blog is all about the importance of customer service in the transportation and logistics industry.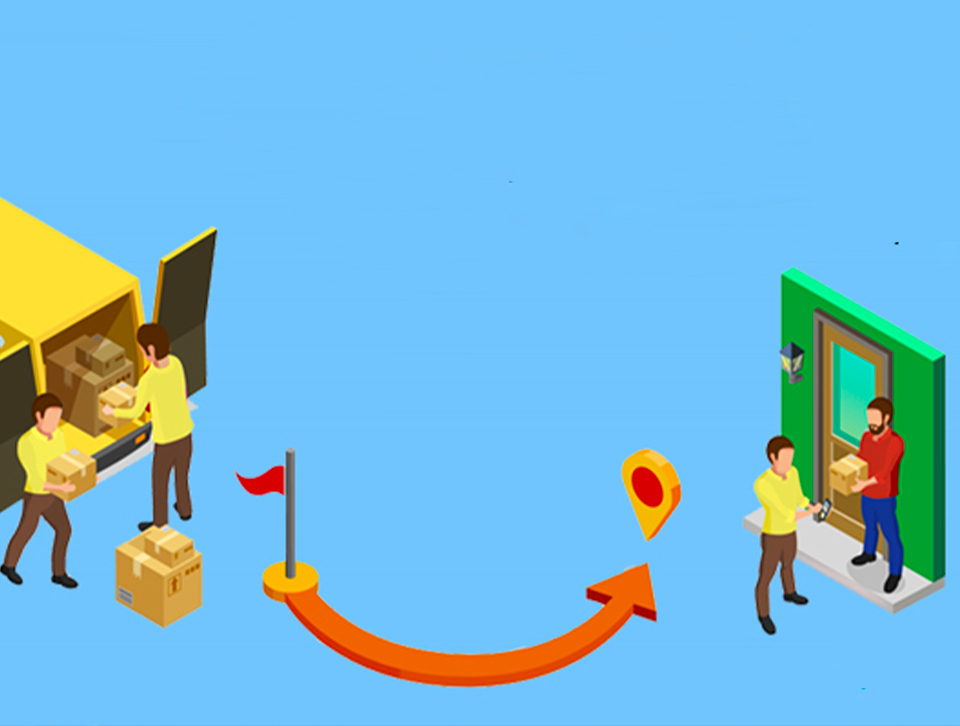 Defining customer service in the transportation and logistics industry
Customer service in this sector implies the creation of a client-centric work culture where your clients are the nucleus of your company's activities. A client-centric work culture enables every member of the team to work according to their responsibilities the ultimate objective of which is to meet the client's needs and expectations. Putting it simply, each part of your team needs to work on keeping the customers satisfied throughout every step of the project. Client servicing is a very important factor that gives a logistics company a considerable advantage over its competitors.
With a plethora of logistics companies in every city around the world, this industry is witnessing stiff competition in the post-pandemic months. In this scenario, enhancing your customer service can be a foolproof way to retain your old clients and gain new ones. For example, some of the essential aspects of good client service are providing transparency, timely updates about shipment status, regular communication, and immediate response. Additionally, the logistics companies also need to come up with proactive solutions, make good on their commitments, and optimize their operations by means of digitization.
Why do independent freight forwarders need to focus on customer service?
A good relationship with your clients will augment your reputation, and get you many new clients. Moreover, the word of mouth of a satisfied customer goes a long way in obtaining many new project opportunities. On the other hand, lack of communication and poor customer service will lead to a damaged relationship with customers and eventually loss of clients.
Some of the benefits of good customer service in the transportation and logistics sector are enumerated below.
Good customer service improves your brand image
Untimely delivery, lack of communication, cargo theft or damage are a few factors that translate as poor customer service. Companies providing top-notch customer service generally have a great market reputation. A dissatisfied customer can leave a negative review of your company on your website or social media handles. Even one or two negative reviews can spell disaster for your business. This is the most important reason why you need to focus on customer satisfaction. Augmenting your brand image will also give you a competitive advantage allowing you to stay ahead in the race.
Helps with customer retention
When your customer is satisfied with your services, they will look no further for their future project requirements. Outstanding client servicing is the best way to create a loyal customer base who will eventually become advocates of your brand. For example, a few added services like instant quote generation or providing a platform for checking shipment status are great ways to improve customer services.
Helps you get new clients
Excellent customer service not only helps you create a loyal client base, but also gets you new clients. A happy customer will refer your services to their peers in the industry which in turn can get you more clients. Simply stated, you need to give your customers enough reasons to choose your services over the rest. The most straightforward way of doing this is to invest in customer servicing.
Why logistics companies should consider creating a customer service department?
Timely responding to requests, questions, complaints, and feedback is a smart way to provide value-added services for your clients. For this reason, creating a separate department entirely dedicated to customer service is always a good idea. Moreover, when it comes to the effective movement of cargoes, the presence of a customer service department will ensure that the clients are kept updated about the delivery status of their shipment. It is their job to answer complaints and immediately respond to any inquiries your customers might have. They will inquire into the cause of complaints so that you can implement measures that will help you avoid a similar circumstance in the future. A customer service department is a structural change in your business that will serve the purpose of keeping your customers happy. 
A few ways to keep your customers satisfied
Create a customer care helpline

Digitize your operations

Instantly respond to quotation requests

Provide shipment tracking facilities to your customers

Clear all doubts and any shipment related questions they might have

Find a solution to their complaints

Understand the reasons for their dissatisfaction and work towards mending the same
When it comes to building customer loyalty, the transportation and logistics industry needs to focus on direct communication with customers at every stage. You need to update your clients about any problems that you faced with the shipment and how you managed to overcome them. Additionally, special care should be taken to prevent those issues from happening again. Lastly, you need to take your clients' comments seriously and evaluate whether you met their expectations or not.