Short sea shipping can be a convenient way for independent freight forwarders to cope with the ongoing port congestion in Europe, the US, and elsewhere. It is a useful and competent way to move cargo within the intra-regional supply chain. Additionally, short sea shipping is an economic and environmentally friendly way for independent freight forwarders to expand their freight capacity. Keep reading today's blog to find out the various advantages of short sea shipping in the container shipping industry.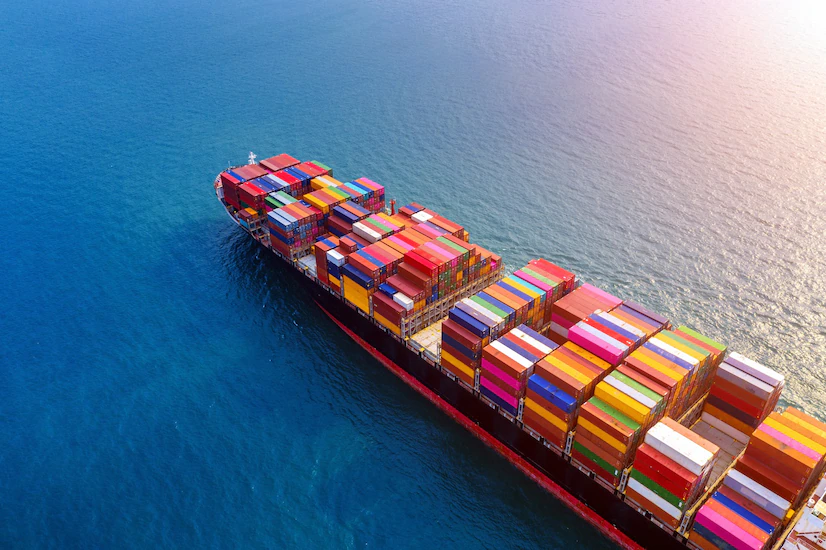 What is short sea shipping?
Simply put, short sea shipping is the movement of cargo along the coast without crossing the seas. In other words, short shipping refers to shipping cargoes by sea over a short distance. Additionally, short sea shipping doesn't involve intercontinental cross-ocean deep-sea shipping. The concept of short sea shipping is nothing new. Shippers have been using this mode of transportation for centuries. Before the advent of huge container ships, small ships used to sail over short distances between the ports of Europe. It used to be the lifeline of commerce in Europe and elsewhere in the world. Presently, this mode of transportation makes up around 40% of all shipments moved around the world. Therefore, its crucial role especially in the Mediterranean, Baltic, and the Black Sea trade cannot be denied.
Advantages of short sea shipping in the container shipping industry
In the last few years, when the container shipping industry was beset by numerous problems, we have noted a rise in interest in short sea shipping, especially in Europe. Freight forwarding companies have finally realized the immense benefits of this mode of transport. Let us now take a quick look at the several advantages of short sea shipping for the ocean freight sector.
More environment friendly
One of the greatest benefits of this mode of shipping is that it offers a more environmentally friendly alternative to road freight transportation. Short sea shipping involves much lesser carbon emission per tonne. For this reason, the EU is prioritizing the integration of short sea shipping in full logistics chains. Moreover, presently several short sea promotion centers have been created in many coastal areas of the EU. It could potentially help the European Union with its goal of reduction of greenhouse gasses from the transportation sector by 60%. The widespread adoption of short sea shipping will greatly help to lower the CO2 footprint of inter-state transportation in Europe, Asia, and the Americas.
Bypass the ongoing road transportation challenges
Short sea shipping can help independent freight forwarders to counter the challenges in road freight shipping. The ongoing driver shortage can be somewhat bypassed by short sea shipping in areas where it's possible. The creation of 'sea motorways' and enhancing the links between the ports and the inland network will help to lessen the burden on the road freight sector. This is an important factor that is helping to cope with the prevailing issues of road congestion, driver shortage, accidents, and delays due to traffic. Shifting a large volume of road freight cargo to the short sea could help to restore the capacity imbalance in road freight, especially in the countries in Europe. Additionally, it could result in the eventual elimination of surcharges due to lack of capacity.
Dependable end-to-end shipping solutions
Short sea shipping is allowing freight forwarders to make their ocean freight services more reliable. It is common knowledge that ocean freight provides security, cost-effectiveness, and scalability. However, rail and road freight are indispensable for making deliveries in remote areas. With the right combination of sea freight, short sea shipping, and trucking, independent freight forwarders can provide reliable door-to-door logistical services regardless of port congestion, or driver shortage.
One of the primary benefits of short sea shipping services is that it is less expensive than trucking or air freight services. Sea freight rates are usually lower than road freight rates when it involves a large volume of the shipment. In other words, short sea shipping allows independent freight forwarders to cut the exorbitant trucking rates.
Lastly, short sea shipping allows the shipping companies to send their cargoes in a timely and consistent manner. Unlike the road freight sector, short sea shipping isn't prone to delays and congestion-related issues. Therefore, it ensures timely departure and arrival.