At the start of the new year, Indonesia banned exports of coal as the coal inventories of the country dropped to an all-time low. The country that was so far the world's biggest coal exporter has put a ban on the exports of all types of coal to avoid a power crisis.  In today's post, we are going to talk about the implications of Indonesia's coal export ban on the international supply chain and the price of coal.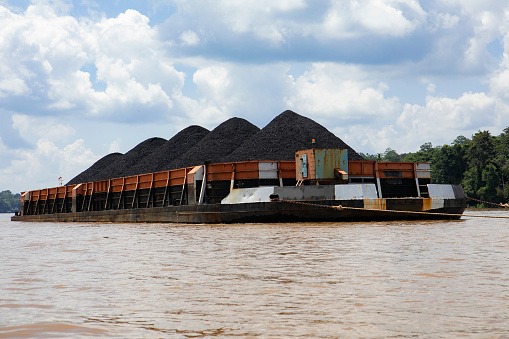 The Indonesian government has already started easing the coal ban
The immediate impact of the coal export ban announced on 1st January 2022, was the soaring prices for cargoes. Cargo prices from major shipping companies reached a record high in the last few weeks. However, on January 20th the Indonesian authorities have started easing the ban. The island nation secured 7.5 million tonnes of coal to boost their stock, avoid power shortage, and open the possibilities of lifting the ban soon. Presently, the government has permitted around 139 companies to move coal overseas. Nevertheless, it is very likely for the maritime sector to run short of several million tons of coal in the first two months of 2022. This is because it will take a few weeks for Indonesian cargoes to get back to its normal level.
According to Rory Simington, a coal research analyst at Wood Mackenzie, around 40 million tonnes of coal exports can be expected from Indonesia in January. The national demand for coal is just 12 million tons. Therefore, a shortage in Indonesia can be easily averted by using just a fraction of the net export capacity.
How the coal ban is affecting the Indonesian market
Indonesian coal producers have much to gain from exporting coal than from selling it domestically. They need to sell the coal within Indonesia according to a reference price fixed by the authorities. This price is obviously way lower than the internal market price. Therefore, the profits of the coal producers are going down considerably. Moreover, ships are queuing up at the Indonesian ports and the shipping companies in Indonesia already incurred demurrage costs of $20,000-40,000 a day.
This is precisely why Indonesia will have to resume coal exports soon to mitigate the financial impact on the domestic producers.  As per the predictions of Kpler, Indonesia is all set to export 17.7 million tons of coal in January. This figure is 43% low than the 31.29 million tons exported last month.
Australia stands to gain from Indonesia's coal ban
If the ban continues, it will considerably impact China, Japan, India, and South Korea. The supply shortage is further aggravated since other important coal exporters like Russia, and South Africa are not being able to increase their coal exports. Australia, on the other hand, stands to gain the most from this situation. They are already preparing to ship more coal than the previous month. Australia's coal exports in January are higher than in December. However, most of Australia's exported coal is coking coal that cannot be used in thermal plants. Australia's thermal coal shipment in January is up by 380,000 tons.
Impact on China
Indonesia emerged as the key coal supplier to China after Beijing's fallout with Australia in 2020. It is only recently that China finally overcame its power shortfall. This is why disruption of Indonesian coal export could threaten the country's energy security. The coal prices in China have already soared considerably. If the ban continues, China will have to resume its coal imports from Australia. Meanwhile, countries like India, Japan, and South Korea will also be more reliant on supplies from Australia, Russia, and South Africa.
Soaring coal prices
The short supply has already started to hike up the price of coal across borders. In January, the price per ton of coal has surged to $243.97 according to price reporting agency Argus. Even two months back in November, this price was at $153.10 tons. This signals a whopping 59% price surge. Coal prices in the Russian port of Vostochn have also risen. As per the IHS McCloskey coal report, cargoes are being accessed at $233 per ton. This is a considerable increase from the price of $155 per ton in mid-November.
Thermal coal export prices from South Africa have also risen to $162.58 per ton last week from $125.35 in early January. Nevertheless, we can expect the prices to go down as Indonesian cargoes start sailing overseas. Additionally, the peak demand for coal in the winter is further adding to the price hike. Importers like India and the Philippines who will not want to pay the high rate will have to seek alternative resources. Even though Japan and South Korea will be able to afford the high price they are also seeking an alternative to commit to their zero-carbon emission objectives.