Maersk has recently launched its air cargo division in response to its customers' demand for international air freight services. They have selected Billmund – the 2nd largest airport in Denmark as its freight hub thus generating many jobs in this area. Maersk aims to move at least one-third of its yearly air freight via its own air cargo division. Read this article to get an idea about the news of the recent launch of Maersk's air freight division and the consequences it can have for the small and mid-sized air freight forwarders.
The launch of Maersk's Air Cargo
In 2021 Maersk announced its purchase of two new B777 freighters and the lease of three B767 freighters. As per the company statement, their newly acquired freighters were supposed to be operational in 2022 via Cargo Aircraft Management and were to be used on the US-China route. Finally, the company has announced the creation of its air freight division which will be fully operational within a few months.
Furthermore, Maersk Air Cargo is planning to sign a deal with the FPU- Flight Personnel Union- a body of the Danish Confederation and Trade Unions (FH). Maersk's plan to move around one-third of its yearly tonnage via its air freight division will be accomplished through the use of their owned and leased airplanes. They intend to replicate the same business structure as that of their ocean fleet. Additionally, they have selected Billmund- the 2nd largest airport in Denmark as its freight hub thus generating many jobs in this area.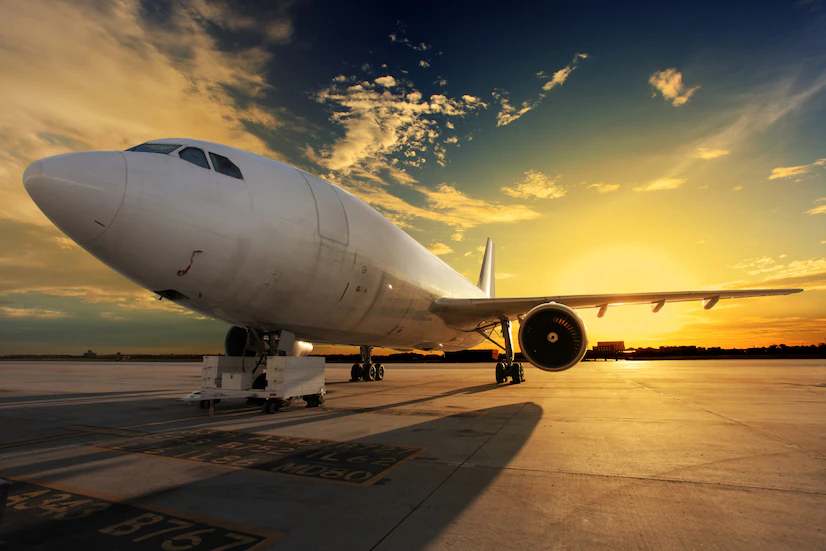 Why Maersk ventured into the air freight industry?
The supply chain disruption because of the lockdowns, port congestion, and the ongoing war in Ukraine are some of the factors prompting Maersk to make the decision to launch an air freight business. Moreover, air cargo is the only sector that has been helping to move freight urgently so as to provide a measure of relief to the already strained supply chains.
As stated by Aymeric Chandavoine Maersk's Global Head of Logistics and Services, "Air freight is a crucial enabler of flexibility and agility in global supply chains as it allows our customers to tackle time-critical supply chain challenges and provides transport mode options for high value cargo. We strongly believe in working closely with our customers. Therefore, it is key for Maersk to also increase our presence in the global air cargo industry by introducing Maersk Air Cargo to cater even better for the needs of our customers."
Additionally, the launch of Maersk Air Cargo is a crucial step in the multinational's business strategy since it will allow the company to provide its customers with a blend of air and sea freight services. The continued demand for end-to-end logistics is an important reason that motivated Maersk to implement an air cargo strategy.
Independent air freight forwarders against the multinationals like Maersk



Maersk's new venture into the air freight shipping sector will further consolidate its position in the industry as a top international logistics company with an yearly revenue of over $60 billion. Nevertheless, small and mid-sized logistics companies specialized in air freight operations should not consider it a threat to their business. Availing the services of a multinational company is not necessarily advantageous for the consumers. There are so many things that independent air freight forwarders can offer over their multinational counterparts:
Normally, independent air freight companies that come with many years of market experience bank on the services of trustworthy partners. This guarantees a smooth shipment process to/from any corner of the globe. Unlike the large multinationals like Maerk and others who are mostly into shipping bulk cargo, small air freight forwarders take care of shipments of all kinds and sizes. They are more involved with the requirements of the individual customers.
Independent freight forwarders usually adapt their schedule and locations to clients' needs, even if it was not previously planned. Moreover, they can always accommodate last minute hitches or changes in the plans of the customers. This is one big benefit that the multinationals can never offer.
Personalized client support
As already mentioned above, small and mid-sized logistics companies cater to the personal needs of the customers regardless of the size of the cargo. Independent air freight forwarders are more customer orientated. They try to meet the individual needs of each and every client. Moreover, what differentiates them from the multinationals is that they treat every customer as unique. They customize the services according to the needs of each customer.

One major problem of hiring the services of multinational is that they treat their customers as one among many. Therefore, communicating with them about personalized needs is usually not an easy task. On the other hand, in the small freight forwarding companies, there is usually one person who takes up the responsibility of the entire customer care process. This person is the unique point of contact with the client. They make sure to keep the client updated with the shipment status at all times.
Become a member of one of the best logistics networks to successfully compete against the multinationals
The multinational companies have one unique advantage that small air freight companies do not have. Multinationals like Maersk have branches in every corner of the world that allow them to offer truly international services. Independent air freight forwarders surely do not have the kind of resources required to build branches all around the world. Neither do they have the manpower required to compete with the giants of the industry. Nevertheless, that doesn't mean they will lose out on a share of their business as the big players like Maersk venture out to new sectors and keep increasing in size. There are several things that small and mid-sized air freight companies can do that will allow them to effectively cope with the challenges posed by the industry giants.
The first thing the independent freight forwarders should do is to join a reliable freight forwarding network like The Cooperative Logistics Network. This should be the first step that can give a small logistics company an international presence by having virtual offices in every corner of the world. Simply put, as The Cooperative members, freight forwarders will have reliable partners across 139 countries with whom they can collaborate to increase their mutual business volume. Such a broad international partner base surely will have a direct impact on the number of business they receive within the network. Additionally, The Coop makes available a free transport management software called FreightViewer which allows the members to digitize a vital part of their business viz. quote generation.
Do not allow a handful of multinationals to pose a threat to your business volume and market share! Join The Coop to take your company to the next level!