Customer service within the realm of the logistics sector is a frequently disregarded component of independent freight forwarders. However, in the present-day competitive environment, the significance of customer service in logistics should not be underestimated. It is a crucial factor that your customers and partners will consider when choosing a logistics partner. Have you ever wondered why e-commerce enterprises allocate substantial resources to ensure quick deliveries? Why did Amazon introduce 1-hour delivery services for its customers, and why do online retailers have a return policy when they might as well refuse to accept the delivered merchandise altogether? The answer lies in the pursuit of customer satisfaction.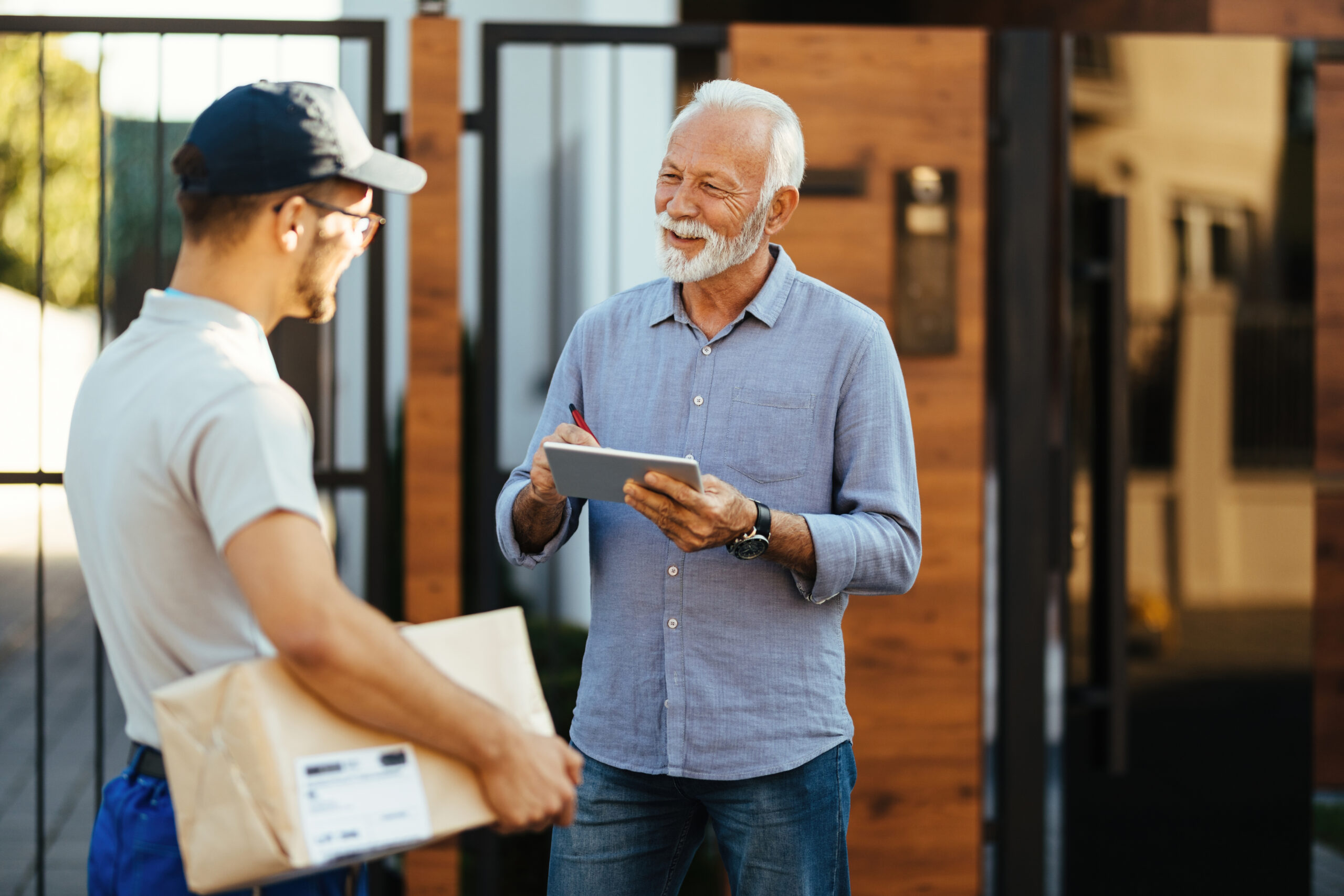 The importance of improving customer service for independent freight forwarders
Customer satisfaction is a crucial factor that can either make or break the reputation of a logistics company. Customers evaluate service providers based on various criteria, including pricing, delivery efficiency, staff behaviour, communication, accurate billing, and overall convenience. It is imperative that every interaction with the customer exceeds their expectations and enables them to find seamless solutions to their logistical problems.
Additionally, it can be said without a doubt that satisfied customers contribute significant value to the brand, allowing the business to distinguish itself from competitors and maintain a leading position in the market. In the current global economy, it is the customers who establish the standard for the quality of service that the logistics companies must strive to meet.
Data consistently highlights customer service as a key driver of revenue and retention, yet it often receives inadequate attention. Improving customer service yields various benefits, such as increased customer loyalty and revenue, turning customers into brand advocates, boosting daily productivity, gaining deeper insights into customer needs, and simply doing what is right for the business.
Let's now take a look at some essential points that clearly demonstrate the importance of customer service in logistics:
Cultivates Customer Loyalty
Understanding the exact needs of your customers is the key to earn customer loyalty for independent freight forwarders. Moreover, word-of-mouth plays a significant role in shaping perceptions of customer service, with 42% of consumers indicating they would switch brands within 24 hours if their customer experience is unsatisfactory. Businesses that prioritize products/services over customer satisfaction often struggle, while those that prioritize customer service foster strong bonds with their clientele.
Boosts Brand Reputation
Logistics companies that want to focus on excellent customer service need to make it an integral part of their business. Exceptional customer service reflects positively on a company's treatment of its customers, making it an integral part of fostering a good reputation for their brand. The customer experience plays a vital role in positioning your service as first-rate, which would encourage your clients to give you positive reviews on social media. In other words, a strong reputation hinges on efficient, courteous, friendly, and reliable customer service.
Helps in case of delays
Achieving success in logistics sector often demands precision, yet uncontrollable factors such as weather delays, vehicle issues, driver service hour requirements, and other unforeseen problems can hinder the process. In such instances, effective customer service becomes paramount in swiftly and accurately resolving the challenges. A logistics provider that recognizes the significance of customer service promptly communicates any shipment issues to you. Beyond mere notification, the provider offer solutions to mitigate the risk of late delivery. Moreover, a customer-oriented independent freight forwarder has the technological capabilities that enables the creation of contingency plans when necessary.
Enhances Sales Conversion
Poor customer service can leave customers with unsatisfactory experiences and erode their loyalty. On the other hand, excellent customer service can be the deciding factor in whether a customer remains loyal for life. By focusing on building relationships and fully engaging with customers, businesses can improve sales conversion rates. Furthermore, neglecting customer service can lead to revenue losses as customers seek better experiences elsewhere. Prioritizing customer service helps customers feel valued, confident, satisfied, and loyal. It ensures that they will not only return but also share their positive experiences with peers in the industry.
The Coop's customer service endeavours is helping logistics companies to thrive and expand
As one of the best logistics networks of our time, The Cooperative Logistics Network has put in place a number of customer service initiatives that make sure that the agents get to make the most of their membership.
At The Coop, we take great pride in our member support. While every international freight forwarding network aims to create an environment conducive to business generation, we believe that fostering a strong connection between our staff and members is equally important. Moreover, we constantly take steps that also allow our agents to enhance the customer service of their companies. For example, The Cooperative Logistics Network is the first international logistics network to create a Transport Management System – FreightViewer that allows the agents to minimize their quote processing time from a couple of days to just a few minutes.
That's why we continually invest heavily in our customer service, ensuring that we have a dedicated team that goes above and beyond to provide the best support to our members. Our team is readily available to address any issues and answer any questions our members may have, always striving to find swift and effective solutions.
Not a member yet?