A feeder vessel, also known as a feeder ship, serves as an intermediate-sized cargo vessel with a specific purpose in the container shipping industry. Its primary role is to gather shipping containers at a port and subsequently convey them to transshipment hubs or central container terminals. At these locations, the containers are either transferred onto larger vessels to continue their voyage or loaded onto various other modes of transportation for inland delivery. However, if you're interested in delving deeper into the world of feeder vessels, please read on for more detailed insights.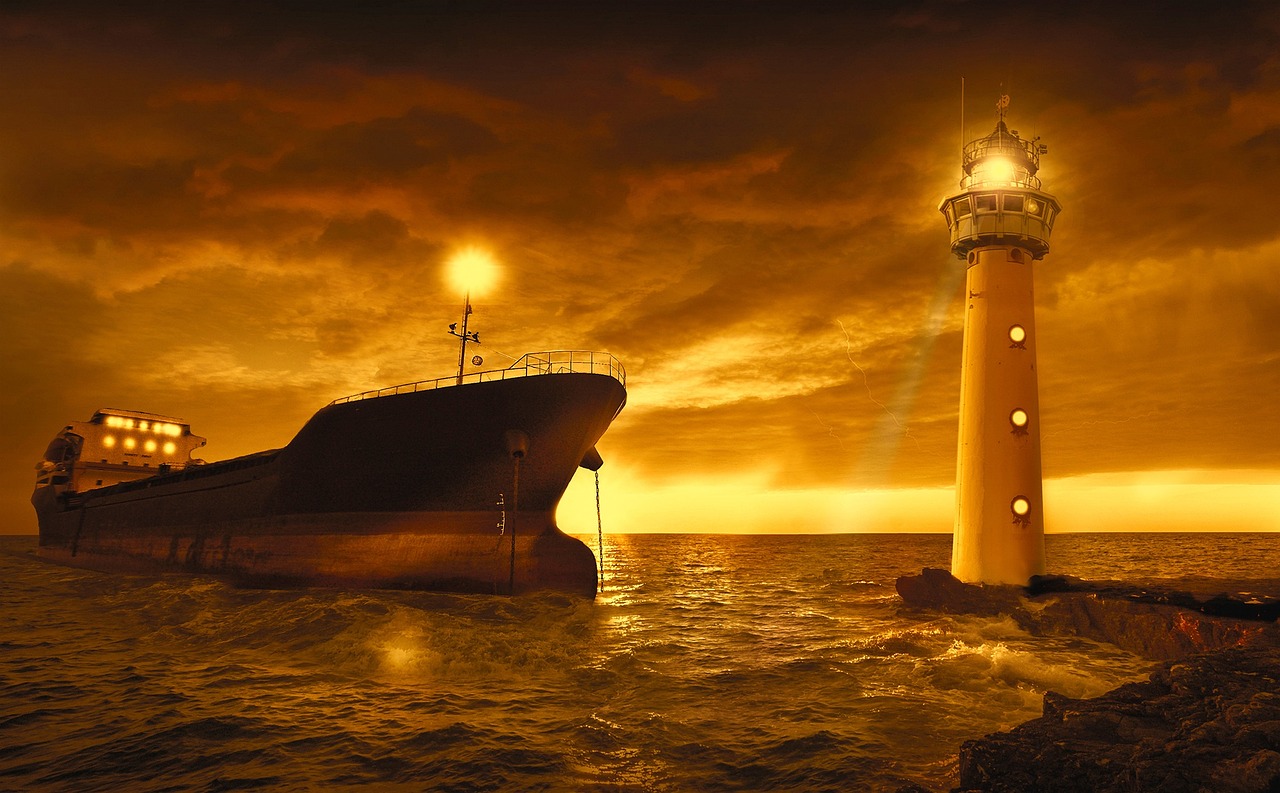 Feeder vessels in the container shipping industry
What are feeder vessels?
Feeder vessels, characterized as medium-sized freight ships, specialize in the transportation of cargo between smaller ports and major ports. Their primary function in the container shipping industry is the collection of shipping containers from smaller ports, subsequently ferrying them to transshipment hubs where they are transferred to larger vessels for their onward journey.
In addition to this role, these ships also facilitate the transfer of cargo from major ports to smaller ones that are inaccessible to large container ships. The compact size of feeder vessels grants them the agility to navigate shallow waterways and reach inland ports with ease. An essential feature of a feeder vessel is its onboard loading equipment. This equipment is necessary because smaller ports often lack the infrastructure required for the efficient loading and unloading of cargo from a vessel.
Size purpose and kinds of feeder vessels
Feeder ships exhibit a notably smaller scale in comparison to their Panamax and Post-Panamax counterparts. This reduced size grants them the ability to navigate through more constricted waterways and access shallower ports. The core objective of feeder ships is to serve as the link, or "feeder," for cargo between larger vessels and to facilitate the transportation of goods from central container terminals to both larger ships and smaller regional ports.
Feeder ships can be categorized into three primary types based on their size and cargo capacity:
Feeder Container ships (up to 1,000 TEUs): These represent the most compact category of feeder vessels, designed to accommodate a relatively modest number of containers. They are particularly well-suited for catering to small ports with limited cargo volumes.

Feedermax Container ships (1,000 – 2,000 TEUs): Larger than feeder container ships, these vessels are typically employed for transporting cargo to medium-sized or high-volume small ports.

Panamax Container ships (2,000 – 5,000 TEUs): These vessels constitute the largest category of feeder ships, named after the original dimensions of the Panama Canal that they were constructed to navigate. Their primary role is to transport cargo from major hub ports to smaller ones, and they are also utilized in trans-oceanic routes with moderate cargo volumes.
Areas where feeder vessels operate
In essence, feeder vessels predominantly operate in regions characterized by inland seas, where the proximity of countries allows for efficient container ship services. This approach to trade is particularly prevalent within the ASEAN countries and across the expanse of Asia, encompassing the Middle East, Southeast Asia, China, and the Indian subcontinent. The navigational advantage of feeders in traversing shallower waterways and reaching inland ports is especially evident in these areas.
Here are some of the most sought-after intra-Asia routes serviced by feeder vessels on our platform:
China to India

India to the Middle East

South-East Asia to the Middle East

Intra-Asia routes

China to South-East Asia
The role of feeder vessels in the international maritime industry
Feeder vessels plays a major role in the container shipping industry, bridging the gap between smaller, less equipped ports and major hub ports. These smaller ports often lack the necessary infrastructure and resources to handle the massive container ships that dominate global trade, making feeder vessels indispensable for the efficient transport of cargo to and from these locales.
Moreover, feeder vessels play a vital role in streamlining supply chain operations. They offer shippers more frequent and adaptable transport solutions. Utilizing feeder vessels allows cargo to be transported directly to regional ports, bypassing the need for transshipment through major hub ports. This not only reduces transit times but also lowers overall transportation expenses.
In essence, feeder vessels make substantial contributions to the expansion of global trade. They bolster connectivity between different regions and optimize the functioning of supply chains. These vessels serve as linchpins in the worldwide movement of goods, underscoring their indispensable role in the global economy.
Benefits of feeder vessels in ocean freight shipping
Some of the biggest benefits of feeder vessels are as follows:
Flexibility: Feeder vessels provide a level of route flexibility that surpasses that of larger container ships. This flexibility allows for the transportation of cargo to a diverse array of ports and the adjustment of transportation strategies in response to market demand.
Improved Access: As previously mentioned, feeder ships enhance access to smaller ports, overcoming limitations posed by factors like shallow drafts or small turning basins in the port infrastructure.
Congestion Reduction: Interestingly, feeder vessels contribute to the reduction of congestion at busy ports. By providing an efficient means of transshipping cargo to other locations, they alleviate congestion at major ports, optimizing the flow of goods.