As an independent freight forwarder, you are surely aware that international shipping of cargo entails a lot of preparation and paperwork.  The growth of online shopping and the increasing demand for commodities have resulted in substantial growth of global shipping operations. There are several parties involved in international shipping starting from freight forwarders to shipping agents, booking agents and customs brokers. Revamping your international shipping strategies will help you avoid all hitches and deliver the cargo to the consignee on time. This post aims to discuss the preparation strategies required to smoothly deliver a cargo to the international shores. Keep reading to find out how: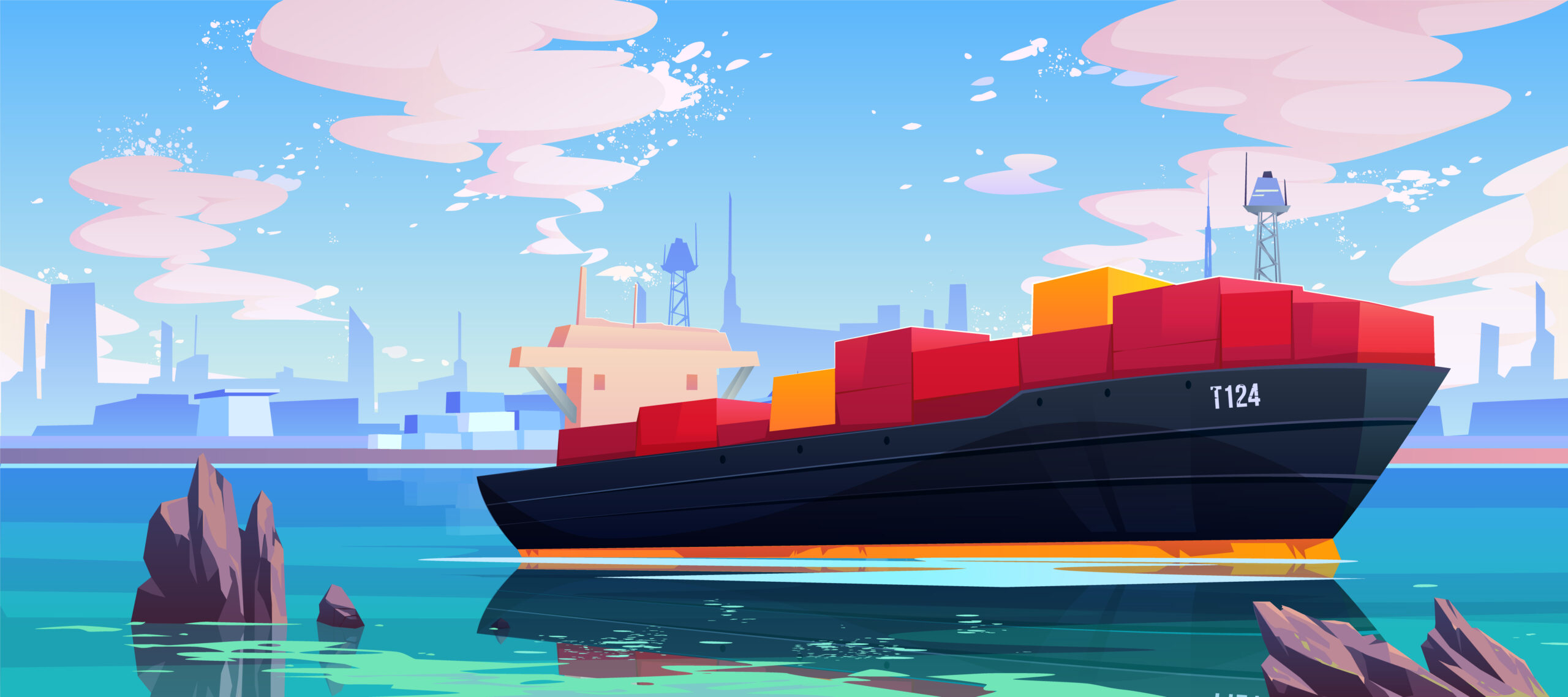 Tips for independent freight forwarders to prepare cargoes for international shipping
Make your cargo ready for international shipping
First of all, you need to check if your cargo is enough protected to withstand the long journey. This is very important for large volume of goods. Therefore, you need to ensure that your cargo is stackable. This is very important when you are choosing the LCL mode of shipment. In this case, your cargo will travel with several other cargoes, which is why you need to palletize your cargo properly.
Additionally, independent freight forwarders need to ensure that the cargo can withstand being handled by forklifts. International shipping of cargoes often involves handling by forklift for further loading in the course of the journey.
In case you are availing of air freight services, make sure that your cargo can withstand tilting during the takeoff and landing of flights. For an ocean freight shipment, your goods should be able to withstand all the motions of a ship like heaving, surging, swaying, rolling, pitching, or yawing. Lastly, if you are moving your international freight by trucks, make sure that is well packed to deal with the shocks and tremors of a long road journey.
Check the size and weight of your cargo
Often the crates don't support the weight of the goods leading to damage of cargo. This is why you need to check the allowed weight and size of your shipment. Moreover, it is important to select the right packing box that can handle the net weight of your shipment. Checking your cargo's weight is also crucial as airlines, trucking companies, and shipping lines will ask for this information before giving you the quote. Inaccurate calculation of your shipment's weight can result in your cargo being held up. Keep in mind that customs authorities are very strict regarding any discrepancies between the listed weight and the actual weight of the cargo.
Pack your cargo in the right manner
Never underestimate the importance of thorough packing of your shipments. For international shipping, it is wise to invest in reinforced packing boxes. These boxes offer an extra layer of protection and are the most foolproof way of minimizing in-transit damage to your cargo. Moreover, the double-layered corrugated cardboard are available in several weight capacities and sizes.
Additionally, you can use foam peanuts and air cushions to fill the empty space inside the parcel boxes. Reduction of vacant space within the boxes will go a long way towards minimizing cargo damage. This part is extremely crucial especially if your cargo is traveling long distance and will be handled by several people in the course of the journey. Lastly, do not forget to stick the Fragile Goods label on the exterior of your parcel box. This will ensure that the cargo handlers are aware of the fragility of your goods and handle them with sufficient care.
For larger cargoes, you need to crate or palletize them for the entire or partial shipping process. Shrinkwrapping your goods together is a proven way to keep them sturdy and protect them against moisture. It is equally important to make sure that the edges of your box are secure from external damage. You can further enhance the packaging by using the H-taping method for properly sealing the edges of the box.
Clearly describe the content of the shipment
The description of the content of your cargo should be provided clearly and precisely. Whenever the cargo description doesn't match the content of your shipment, customs authorities are going to give you a hard time. This is why, before shipping your cargo, double-check the documentation. Ensure that you have declared all that is there to declare.
Pay attention to the paperwork
Documentation is a very significant aspect of your international shipping operation. You should check beforehand that you've covered all documents instead of leaving this task for the last moment. Moreover, you need to pay special attention to the commercial invoice of your shipment. For this, you need to keep several information handy. These information include the weight and dimension of your shipment, cargo description, the present market value of the cargo, and its HTS code. Keep in mind that the transparency in your paperwork will help you avoid negative scrutiny from the customs authorities all around the world.
Apart from the commercial invoice, other documents you will need are customs declaration, certificates for dangerous goods, certificate of origin, arrival notice, and letter of credit.
Be mindful of your customers' preferences
The most important tip to reinvigorate your international shipping operations is to listen to your customers. You need to ask your customers about their feedback on your international delivery services and see what they have to say. If your clients are complaining about damaged or missing cargoes then you need to figure out what went wrong and make the effort to address the problem. Being attentive to your customers' requirements is of foremost importance to understand your weak points. Lastly, independent freight forwarders need to follow up with their clients and ask them if the cargo arrived intact and if the delivery process met their expectations. This will give a fair idea of whether the packaging was right or if you could make improvements next time.