In the last few years, the international supply chain sector has been actively catching up with the digitization trends that took most other industries by storm. The top freight forwarding companies are trying to digitize their core processes rather than conducting them manually over phone calls, emails, and excel sheets. Moreover, in a time when most customers book a shipment or ask for a quotation on the go via their mobile devices, it has become imperative for you as an independent freight forwarder to digitize your operations and give your business a more customer-oriented approach. In today's post, we will discuss the role of digital freight forwarders and how they are leading to a digital transformation of the entire supply chain.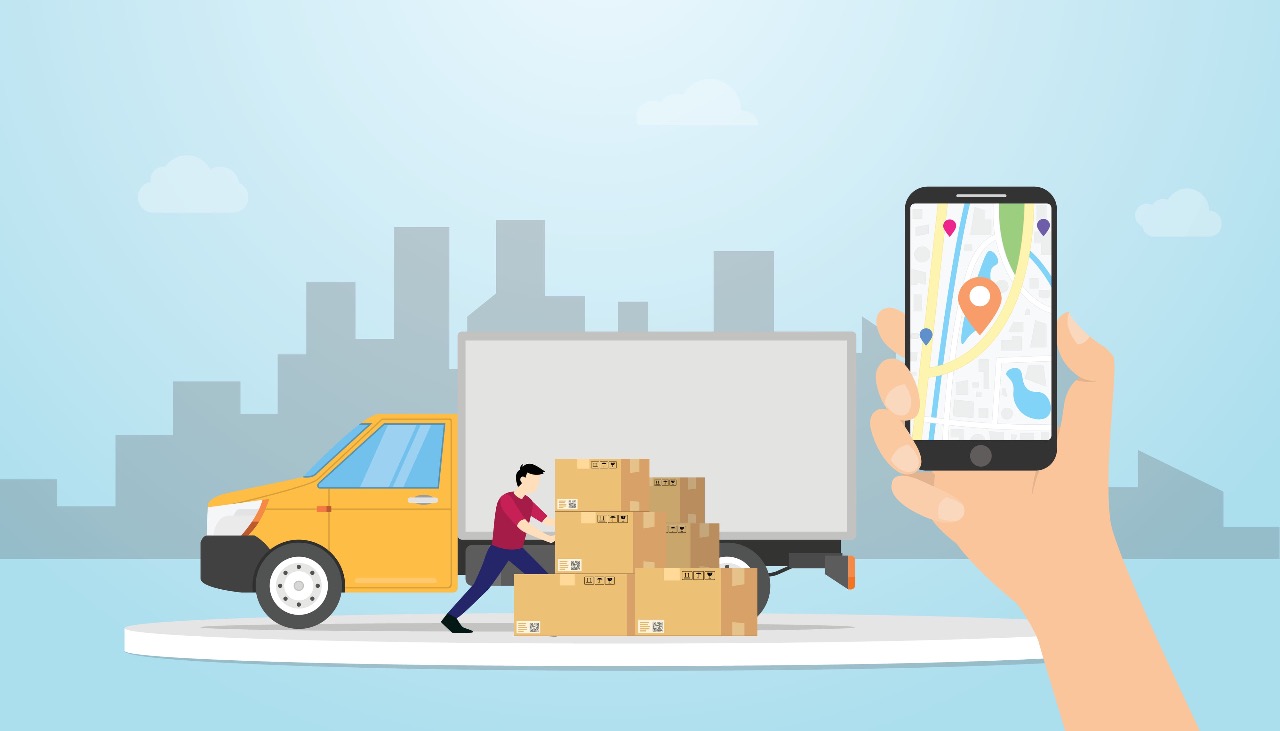 Who are digital freight forwarders?
Big Data, IoT, AI, Cloud Computing, TMS, are some of the digital trends that come with serious consequences for the freight forwarding sector. The increasing demand for quicker, cost-effective, and reliable shipping services has led to the emergence of a new trend of 'platformization' of this sector. In other words, the shipping industry is now more reliant on online platforms to conduct a majority of its back-office processes. You as an independent freight forwarder should now choose between the right platform providers to permanently do away with the old methods of freight management. Those freight forwarders making use of cutting-edge technology and world-class platforms to execute various aspects of a shipment process can be called digital freight forwarders or online freight forwarders.
Keeping pace with Logistics 4.0 has become crucial to be well positioned in the freight forwarding industry. This is exactly why two years back, The Cooperative Logistics Network launched its TMS –FreightViewer to empower 320 members to instantly create quotations, compare freight rates, book online, organize and share shipping documents effortlessly via a single platform. To quote Antonio Torres, the Founder and President of The Cooperative, "Our member-exclusive TMS- FreightViewer comes with a remarkable advantage over other software. Unlike the rest, The Cooperative is an international network consisting of 320 freight forwarders in 134 countries. Therefore, The Coop members can have rates from almost every corner of the world."
The difference between traditional and digital freight forwarders
Even today, the customers need to touch base with several shippers and wait for a few days before receiving a quotation. Next, they need to compare the quotes and choose one that is more cost-effective. However, digitization will allow you to use of quote generation platforms to increase the back-office efficiency and reduce the pain points of your customers. For instance, FreightViewer allows The Coop members to upload all their quotations on the platform which enables customers to know all the pricing details with just a few clicks.
Manual processes and paperwork
As you know, traditional freight forwarders still rely on manual processes to create freight documents. However, this is not a very convenient process as it entails delays and inaccuracies. Digital freight forwarders, on the other hand, get to reduce paperwork and human errors by uploading and sharing all documents via a cloud-based platform. This provides easy access to documents to all the stakeholders of the shipping project. Moreover, these documents can be easily revisited whenever needed thus providing an easy, safe, and reliable way of document management.
Tracking and tracing of shipments
Without technological aid, you, as well as your customers, are left clueless about the ETA or the shipment status. Shipment tracking will give you and your clients the capacity to see the cargo location at any given time. It will allow you to trace the exact location of both the incoming and outgoing shipments. The cargo tracking platforms will enable you to track cargo times, reroute cargo and provide clients with live updates about the cargo status. Tracking software will not only increase the efficiency of your company but also foster a customer-centric approach. Digital forwarders who allow their customers to track their domestic and even international cargo are the ones that are staying ahead of the curve.
Why more and more independent forwarders are trying to digitize their operations?
One very important factor prompting the logistics industry to embrace technology is the threat of multinationals. The big names in our sector are digitizing every aspect of their operation for enhanced customer services. This is precisely why all players in this industry are trying to make use of technology to run their day-to-day processes more efficiently. Simply put, as an independent freight forwarder, you need to digitize your operations otherwise your company will fall behind the competition.
Becoming a digital freight forwarder is the need of the hour. This has become all the more important as most of your existing and potential customers are surely conducting all their searches and transactions online. Moreover, there is a wide range of software that allows you to frequently engage with your customers. Simply stated, you should adopt a digital strategy that is more suited to the client's behavior. You need to put yourself in your customer's shoes and figure out the kind of services that they will expect from your company. Next, you need to take the required measures to transform your company's approach towards the consumers.
Although the transportation and logistics industry was somewhat late in waking up to the call for digitization, the global pandemic pushed has pushed it to embrace technology. Most importantly, the advent of technology has disrupted the traditional model of its operations. This is why you need to find new avenues of success by means of digitized services.
Advantages of digital freight forwarding
Digital platforms like FreightViewer allow you to instantly generate accurate and professional quotations. Additionally, your clients can go almost through all the logistics processes by themselves through the website for customers, where different quotes can be compared quickly and easily. A TMS like The Cooperative's FreightViewer helps to manage rates, create personalized quotations, and also enables you to follow up with your customers and customize your website. Most importantly, when your customers get an instant response to a quote request they are more likely to book a shipment with your company.
Digitization allows you to centrally store all the data related to the shipping process. This reduces or even eliminates the risk of delays or missed pickups. This in turn greatly enhances your client servicing. Moreover, it helps to create an ambience of increased trust and accountability within a company and its stakeholders. Lastly, this also fosters collaboration as it allows companies to share documents such as invoices, bills of lading, and other documents with third parties.
Shipment tracking systems update you and your clients about the location and status of the cargo. It allows all the parties involved in the shipping process to stay on the same level and make precise communications with the customer awaiting the shipment.
As an independent freight forwarder, you can substantially cut down on your costs by automating the process of invoicing. Additionally, automated payment technologies increase accuracy and efficiency and minimize costs for both the forwarder and the shipper. They allow small and mid-sized logistics companies to compete with multinationals by eliminating inaccuracies and generating new revenue streams.
Data analytics for better forecasting
Analysis of your clients' data can give you valuable insights on labour optimization, cost-cutting, pricing structure, risk management, and prompter services. Advanced analytics helps to create better freight forecasts allowing you to efficiently collaborate with partners and carriers.