The transportation and logistics industry contributes 24% of the net global emissions.  Moreover, this number keeps growing, because of the increasing demand for commodities around the world. All the big players in the logistics industry are competing to make their operations more sustainable since the demand for green logistics is growing by the day. Independent freight forwarders also need to catch up with their multinational competitors and seek to reduce the impact of their operations on the environment. Moving cargo from one point to another involves a significant amount of fossil fuel usage the environmental impact of which is considerable. However, there are several practices that logistics companies can apply to enhance the sustainability of their logistical operations. This is precisely what we are going to discuss in today's blog.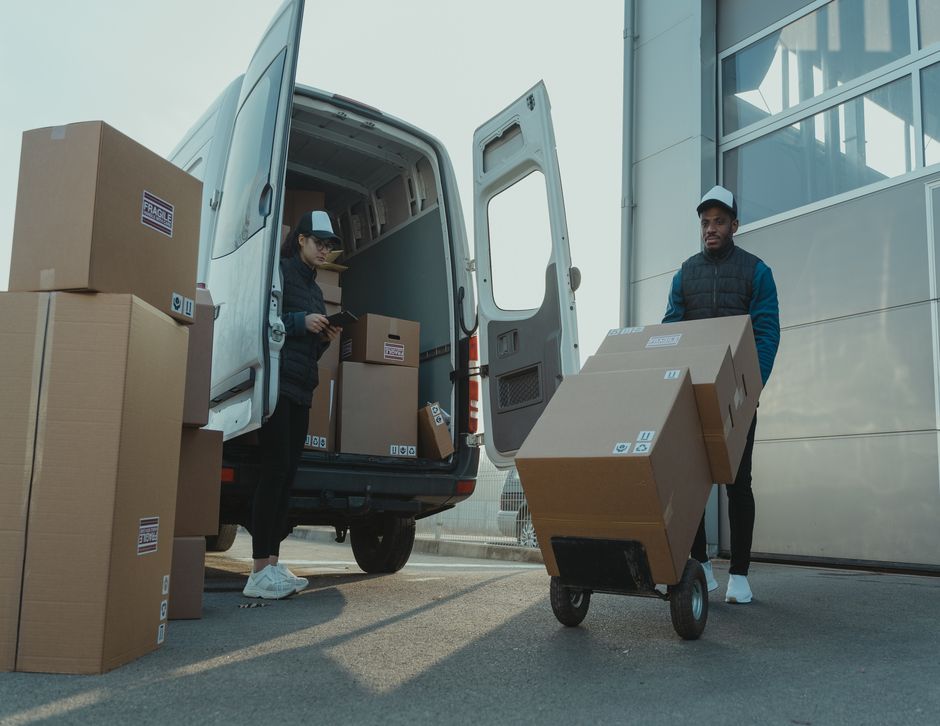 Sustainability enhancement tips for independent freight forwarders
·        Optimize route planning
The transportation and logistics sector can greatly benefit from efficient route planning software that can ensure timely deliveries while cutting down on the use of fuel. The route optimization systems help freight forwarding companies figure out the most efficient routes for sending deliveries to several locations within the least possible time and covering the minimum distance.
Route optimization systems are capable of identifying the most cost-efficient delivery routes and can help logistics companies reduce their fuel usage by 30% – 40%. Therefore, investing in this software can also help freight forwarders save a lot of expenses in the long run. This is all the more important in the present time when the use of fossil fuels is coming up as an extremely controversial topic. Moreover, the high cost of fuel has become one of the most pressing problems for freight forwarders.
·        Improve end-to-end visibility of your operations
Making use of data for strategic planning and critical decision-making is nothing new in the transportation and logistics sector. However, since the pandemic, using data has become crucial. The primary benefit of effective use of the information will help with achieving smoother processes, increase planning capabilities, mitigate risk scenarios, and most importantly lower the environmental impact of the operations. The proper harnessing of data leads to increased transparency will in turn helps to open up the supply chain giving the freight forwarders improved visibility into all nodes. It enables them to share information among all the stakeholders effortlessly. Moreover, transparency helps in the effective communication of information across every level of the supply chain.
Placing data visibility at the heart of your operations will help you implement an open logistics ecosystem, allowing you to efficiently manage your operations by monitoring the transportation in real-time, finding the flaws, and implementing the best alternatives. Additionally, it would also help to lower the risk of empty miles and idle time which is not good for your profits but also for the environment.
·        Reduce packaging
Freight forwarding companies need to optimize their packaging since the packaging of the cargo constitutes a considerable amount of paper and plastic waste that can have a major environmental impact. It is important for independent freight forwarders to wisely choose the packaging materials and switch to recyclable packaging whenever possible. Additionally, you also need to be mindful about disposing of the packaging materials. Whenever possible you need to reuse the wooden pallets, packing bubbles, and plastic bags.
·        Adopt sustainable shipping practices
Independent freight forwarders should consider making use of low-carbon fuels such as biofuel in place of fossil fuels. Using low-carbon fuel such as biofuel is one major step road freight companies can take to lower their carbon footprint. Moreover, it is also important to replace the old trucks that consume a lot of fuel with new eco-friendly vehicles. Additionally, whenever possible, freight forwarders need to choose environment-friendly shipping options for moving their freight from point A to point B. For example, if your client is not in a rush then it is wise to go for ocean freight or rail freight rather than air freight. Similarly, you can also avoid wasting space by packing the trucks and the containers to the maximum capacity.
·        Lower the carbon footprint of your office space
Apart from switching to greener modes of transportation, there are a few easy steps independent freight forwarders can immediately implement to boost the sustainability of their operations. For example, you can use solar energy to power your office and warehouses. This is one effective step that can go a long way to add to the sustainability of your business. Enhancing the sustainability of your office will not only help you save a lot of money in the long run but also add to the reputation of your company.
Wrapping up
When it comes to combating global warming, the transportation and logistics industry is a significant contributor and therefore, every player in this sector should take up the responsibility to make a positive change by implementing sustainable practices. The benefits of sustainable logistical practices are beneficial both for the environment as well as the reputation of your business. Providing eco-friendly logistical solutions will make your business attractive to customers, boost your reputation and align your environmental goals with that of governments around the world.