The Electronic Air Way Bill (e-AWB), launched in 2010, has progressively established itself as the standard contract for air freight forwarders. It now applies to all airfreight shipments and is experiencing rapid expansion in its adoption. The digitization drive within the air freight shipping industry involves multiple participants, including carriers, air freight forwarders, ground handlers, shippers, customs brokers, and customs authorities. Its core goal is to create a completely digital air cargo transportation system, eliminating the reliance on paper-based procedures. This ambitious effort encompasses the creation of a regulatory framework, the integration of electronic messages, and a strong focus on ensuring top-notch data quality throughout the entire supply chain.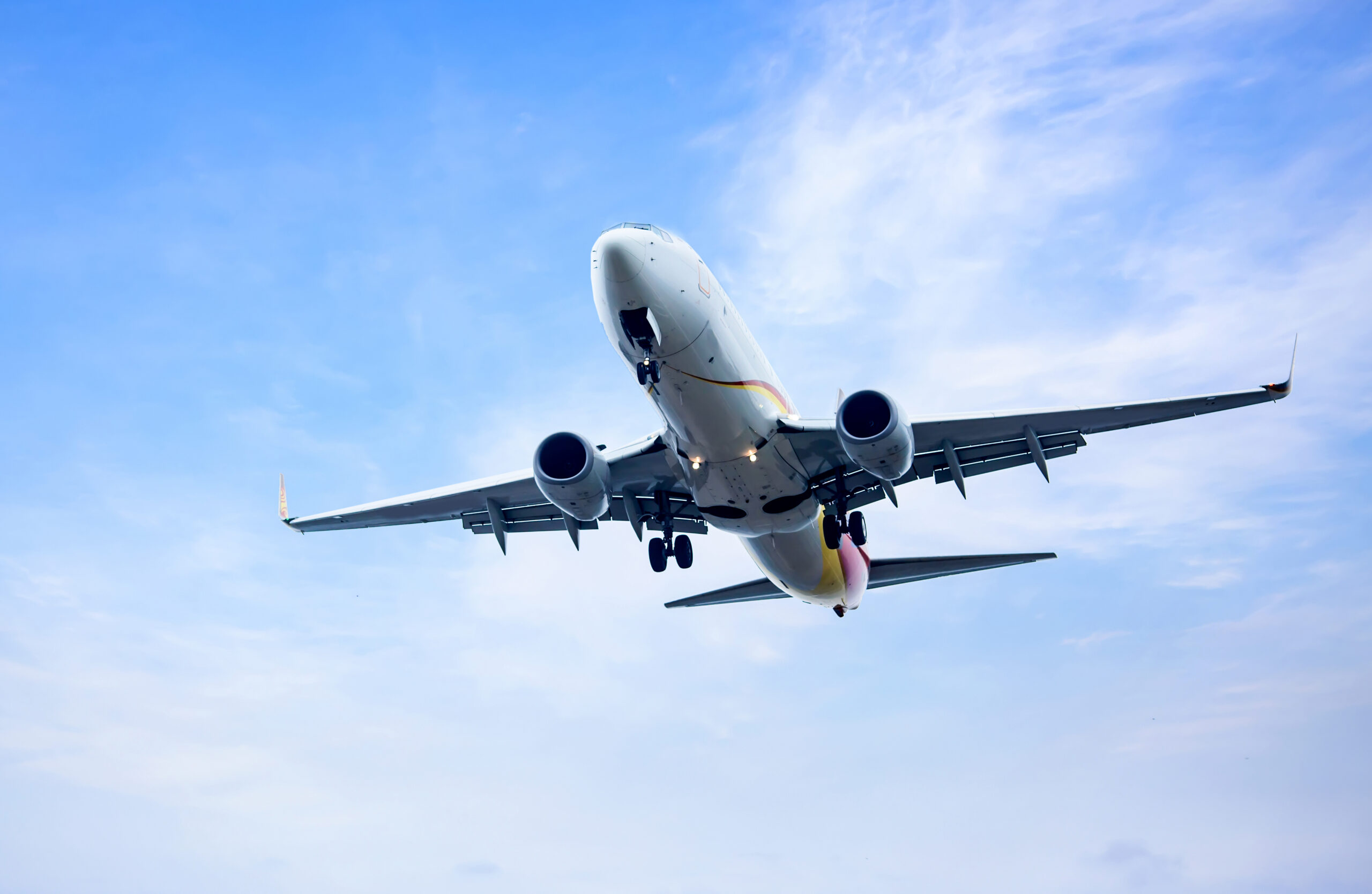 Explaining the eAWB and its advantages for the air freight forwarders
The e-Air Waybill (e-AWB) is a significant advancement in the air freight shipping industry, driving the digitization of operations. As technology continues to reshape the sector, the e-AWB has emerged as a transformative solution with strong support from IATA and numerous airline carriers.
Traditionally, the air freight sector relied on paper-based Air Waybills (AWBs) to establish contractual agreements between forwarders or shippers and airlines or carriers. However, to keep pace with technological advancements, the e-AWB was introduced as an electronic version of the AWB. It involves the exchange of Electronic Data Interchange (EDI) messages or electronic data to finalize carriage contracts. Essentially, the e-AWB serves as a digital alternative to the paper AWB, aiming to enhance efficiency, reduce errors, streamline paperwork, decrease manual labor, and facilitate better communication.
In essence, the e-AWB replaces the traditional exchange of paper-based documentation between air freight forwarders and carriers. This encompasses a wide array of documents, including customs papers, commercial documents, transportation documents, and any other paperwork involved in the air freight process. The adoption of e-AWBs brings the air freight shipping industry closer to a fully digitized and streamlined future.
The best eAWB platforms for air freight forwarding companies
If you find yourself lacking the engineering resources to develop your own e-Air Waybill (e-AWB) system using the Cargo-XML platform, then you can resort to off-the-shelf solutions tailored to your needs. These e-AWB systems are designed to enable users to efficiently transmit data to airlines, receive and retrieve messages, print them if required, and keep track of shipment status updates. In addition, these user-friendly online platforms serve as excellent alternatives to Electronic Data Interchange (EDI).
In fact, some of these platforms go a step further, allowing air freight companies to conveniently send shipment details to their customers via email. Recognizing the significance of these solutions, IATA maintains a list of partners who specialize in e-AWB implementation. These partners offer dedicated platforms and management systems suitable for enterprises, as well as catering to the needs of small and medium-sized freight forwarders. With such accessible solutions available, businesses in the air freight shipping industry can easily embrace digitization and optimize their operations with minimal effort and resources.
Some of the top eAWB platforms in 2023 are listed below:
Boltrics offers comprehensive software that enables users to effortlessly generate e-Air Waybills (e-AWB) and transmit them to airlines using the efficient e-AWB platform Cargonaut. Through this platform, forwarders can seamlessly exchange data among all stakeholders involved in the airfreight process. The software's capabilities encompass a wide range of functionalities, supporting e-AWBs, Air Waybills (AWB), and House Air Waybills (HAWB), as well as customs documents such as export and import manifestos. Moreover, it facilitates the handling of transportation orders and pre-bookings, streamlining the entire logistics process. Boltrics' software offers multiple deployment options, including on-premise, cloud-based, and hybrid solutions, providing users with flexibility and adaptability to suit their specific business needs.
Descartes has developed advanced e-Air Waybill (e-AWB) software that facilitates message generation and seamless connectivity between freight forwarders and eAWBLink for efficient data exchange with airlines. The Descartes e-AWB software comes equipped with a data quality assurance feature, which meticulously verifies messages for errors before transmission, ensuring accuracy and reliability. Furthermore, the software incorporates a data reuse option, allowing users to efficiently leverage previously entered data for increased efficiency and reduced redundancy. With Descartes e-AWB, freight forwarders can streamline their operations, enhance data integrity, and foster more productive collaborations with airlines through an optimized digital platform.
Riege Software presents "Scope," an all-inclusive platform catering to air and sea freight, as well as customs operations. Their air freight module features an integrated editor for e-Air Waybill (e-AWB) creation, seamless integration with Cargo Community Systems, and efficient flight scheduling capabilities. The software also boasts essential functionalities for managing import and export documents and streamlined invoicing processes.
On the other hand, IATA offers "eAWBLink," a desktop solution specially designed for small and medium freight forwarders. This user-friendly tool allows users to effortlessly generate Air Waybills (AWB), House Air Waybills (HAWB), and electronic Customs Status Declarations (eCSD) in both Cargo-XML and Cargo-IMP formats. With eAWBLink, freight tracking becomes a breeze, while data analysis and message storage are also included. This powerful tool connects shippers with a network of 120 airlines, facilitating smooth communication and collaboration within the air freight industry.
Magaya's eAWB plugin is a seamless addition to their freight forwarder software suite. This plugin streamlines the process of sending electronic messages from forwarders to airlines. It comes equipped with robust security measures and quality assurance modules, ensuring reliable and accurate data transmission. Additionally, users have the convenience of printing the necessary documents when required. Magaya's eAWB plugin significantly enhances the efficiency and effectiveness of air freight operations within their comprehensive software platform.
SmartAWB, a cloud-based platform, offers two integrated solutions: an AWB Generator for streamlined document creation and e-AWB exchange. Additionally, the platform incorporates a comprehensive tracking and reporting module, empowering users to monitor and update shipments in real-time and receive email notifications. SmartAWB establishes connections with 50 airlines, enhancing communication and collaboration. Furthermore, it offers a tablet version, ensuring flexibility and accessibility for users on the go. With these features, SmartAWB proves to be an efficient and versatile solution for managing air freight operations.
Advantages of using eAWB software
Thanks to the direct update capabilities of the eAWB by the forwarder or air freight agent, the shipment data becomes notably more accurate compared to a paper Air Waybill. With the ability to make real-time, last-minute changes, the agents can continue to modify the eAWB right up until the air cargo reaches its destination station. This dynamic feature ensures greater precision and adaptability in managing air freight shipments.
The electronic air waybill (eAWB) presents a paperless and cost-effective solution. By embracing this digital alternative, users can significantly reduce expenses associated with document processing, storage, and transportation.
Moreover, using the eAWB eliminates the need for carrier fees and eliminates the manual process of sending paper documents via postal services or couriers from the warehouse to the flight. This not only saves time but also streamlines the entire documentation process, making it more efficient and cost-efficient for businesses involved in air freight shipments.
eAWBs offer an array of benefits, as they effectively eradicate the necessity for manual data entry duplication, manual data comparisons between the paper AWB and system data and manual document filing and storage. Furthermore, these electronic waybills also revolutionize air cargo operations by providing all parties instantaneous access to precise information, enabling smooth and timely cargo movements. Utilizing eAWBs can astonishingly save up to 24 hours in the overall process! Moreover, it expedites the customs clearance process, allowing air freight companies and carriers to seamlessly exchange critical information before the goods' arrival, facilitating a more efficient and streamlined supply chain.