The shipping containers which were invented back in 1956 stand as a remarkable innovation that has left an indelible mark on maritime history. Even though nearly 70 years have passed since the origin of shipping containers, the fundamental aspects of container operations have remained largely unchanged, including the manual and opaque procedures governing its operations. It appears that several renowned maritime logistics companies are still reluctant to digitize their operations, despite their potential to reduce costs and enhance workflow in the future.
Container xChange recently published a report emphasizing the immense advantages that digitalizing container operations can offer to forwarders involved in the container shipping industry. The report shed light on a remarkable statistic: 93% of logistics experts specializing in ocean freight shipping spend half their workdays solely on addressing operational challenges. These findings were based on an extensive survey involving more than 1000 logistics operators. In today's post, we are going to dig deep into the everyday problems of container operations and how digitization can seek to resolve this.
The need for digitizing container operations
While digitalization has transformed much of the broader supply chain, the container shipping industry lags behind in this regard. However, there is significant potential to enhance efficiency within ocean freight shipping by gradually transforming the individual processes.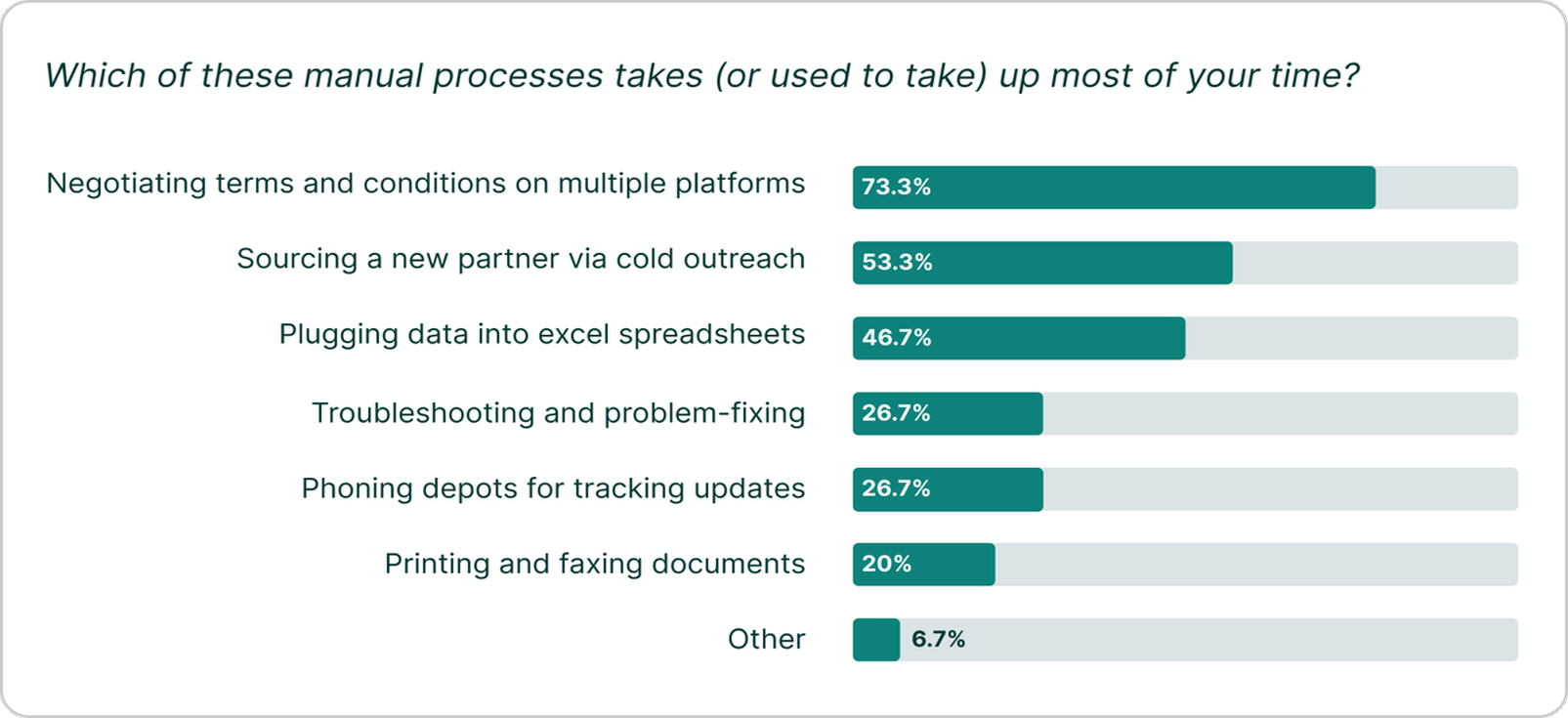 A 2022 article from McKinsey and Company stated that implementing a digitalized bill of lading could save $6.5 billion in direct costs and facilitate $40 billion in global trade. The Digital Container Shipping Association (DCSA) identifies the lack of standardized data, collaborative intent, and end-to-end transparency as key obstacles hindering the industry's progress. This is why every key stakeholder in the maritime shipping sector should prioritize digitization, transparency, and collaboration as essential objectives. Simply put, freight forwarders can take proactive steps and begin with small actions.
The roadblocks to the digitization of the container shipping industry
Lack of compatibility of the systems with manual processes
One of the primary challenges in container operations is the lack of emphasis on processes and decision-making. Often, solutions are developed with a focus solely on the system, neglecting the underlying processes. This approach forces the process to adapt and work around the system's constraints, which is counterproductive. Instead, the ideal approach is to analyze and design the process first and then develop a system that supports and aligns with that process.
Additionally, certain system limitations often force users to resort to tools like Excel spreadsheets. Rather than discouraging this behaviour, systems should be designed to accommodate and integrate these tools. From the user's perspective, a significant hurdle is the lack of compatibility between systems and manual processes involving Excel and emails. To address this, one effective approach is to ensure that systems are compatible with manual processes, including those utilizing Excel and emails. Customers, for instance, prefer to send emails or exchange data through Excel spreadsheets. Therefore, new systems should be developed that can automatically read emails or extract data from spreadsheets to enhance compatibility and user experience.
An outdated quote generation process
One process that can significantly benefit from digitization is the quote generation system, specifically in the context of spot rates in the sea freight sector. Freight forwarders can save a significant amount of time by automating the process of quote generation. On average logistics companies spend somewhere between 3-4 hours to 3-4 days to generate a quotation manually. Now more than ever, freight forwarding companies must upgrade their quotation-generating process.
Unfortunately, even today the quote requests are predominantly handled through manual procedures that take up to 3-4 days to process quote requests from customers. As one of the best logistics networks of our time, The Cooperative Logistics Network has come up with a solution to this problem. The member exclusive transport management software, FreightViewer. With FreightViewer, The Cooperative members can generate a quote within a few seconds and send it instantly to their partners and clients. Additionally, members are able to offer rates online to partners out of the netowork and direct clients. 
The ineffective freight booking process
According to digital strategist Nikolaus Siever, digitization offers potential benefits for the freight booking process. Currently, freight forwarders receive bookings from shippers and then make arrangements for carrier bookings based on the specific information provided in each booking. This process relies on a close connection between shipper and carrier bookings, requiring any changes to be transmitted to both parties.
Furthermore, the ocean freight booking process involves the exchange of booking requests between carriers and forwarders, typically through EDI or API systems. This booking confirmation is often sent as a PDF attachment via email or can be accessed through the carrier's online portal. Unfortunately, these PDFs often have formats that are not easily readable by machines. Furthermore, the structure of these PDFs varies across different local branches or departments and even changes over time. These inconsistencies pose significant challenges for automating processes and enhancing transparency.
The potential of digitization for container operations
According to the Container xChange report, digitalization has the potential to streamline container tracking, release references, and provide live estimated times of arrival (ETAs). Currently, a significant portion, approximately 93%, of forwarders spend 2-4 hours per week contacting depots to inquire about the release and drop-off references of their containers. Even the simple task of checking if a container has been released or picked up from the depot can be time-consuming. With the constant flow of containers in and out, depot operators face challenges in effectively managing and ensuring the timely processing and release of containers.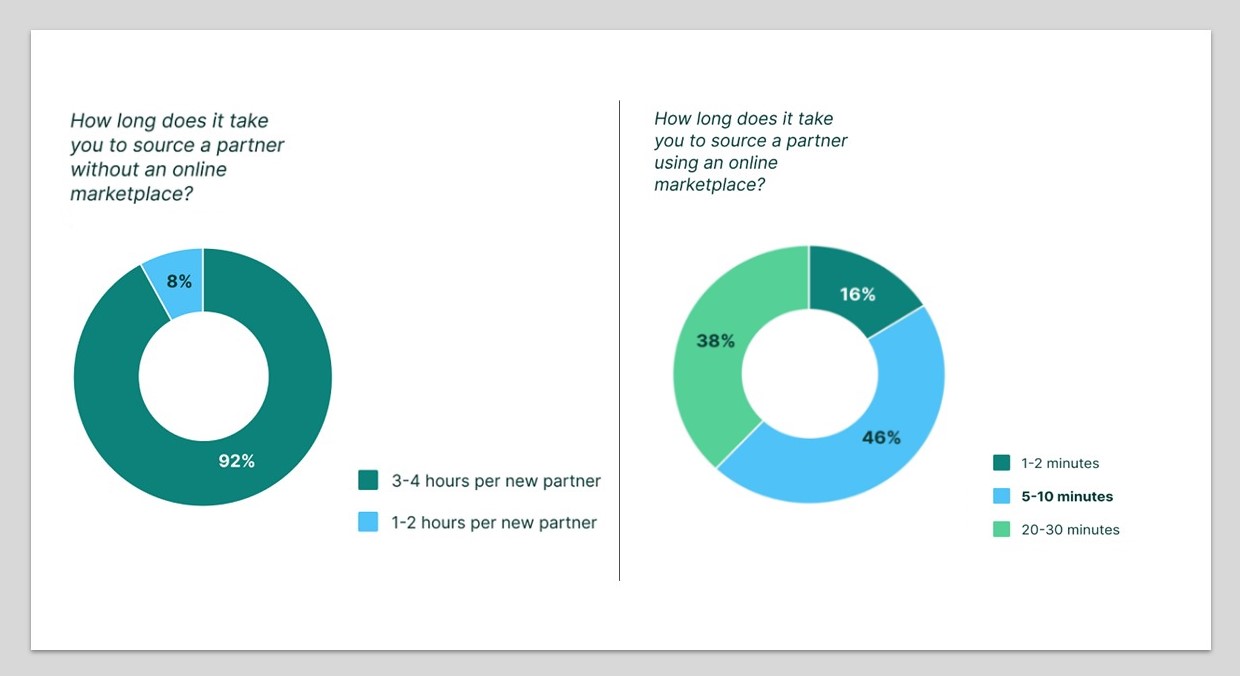 Traditionally, freight forwarders have had to directly contact container depots to obtain updates on the release status. However, some companies have started investing in advanced tracking and monitoring systems, which allow them to efficiently manage their operations and communicate with their customers. Despite these advancements, many freight forwarders continue to waste valuable time engaging in manual communication with depots, time that could be saved through automated updates. Based on Container xChange's survey of respondents, they discovered that most people spend approximately 2-4 hours per week contacting depots to inquire about the current location of their containers.
The way out:
By utilizing container tracking and depot integration tools that leverage technologies such as the Internet of Things (IoT) and event-based updates, freight forwarders can significantly reduce the time spent monitoring containers. Instead of dedicating hours each week, they can now spend just 20 minutes checking the statuses of their containers online.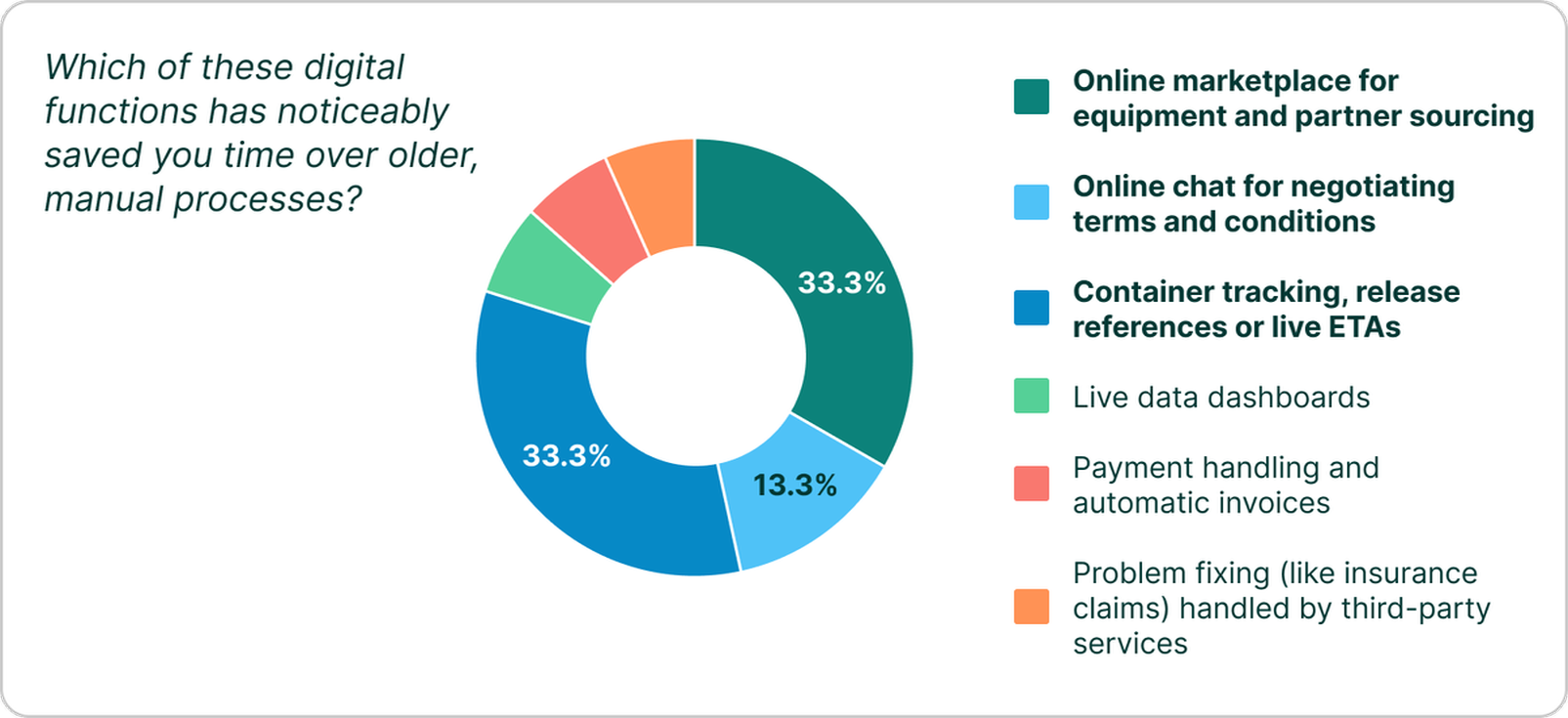 Numerous tools in the market offer convenient features, allowing forwarders to quickly log in, request updates, and receive automated status emails. These tools leverage IoT and event-based updates to provide real-time information on container locations and facilitate smoother communication with depots. With these efficient tools at their disposal, they can significantly reduce the time and effort required for container monitoring.
To see more survey results, insights and solutions, you can download xChange's free report by clicking this link. Feel free to contact Nadia Lina to obtain more information about xChange or to schedule a demonstration, as a member of The Cooperative Logistics Network you will obtain a 10% rebate rate on your first year with xChange by using the code COOPQXC.