The Coop's 2nd Virtual Meeting that registered a record attendance has been successfully concluded. However, now that the most important part is over, it is time to think of an effective meeting follow-up strategy that will allow you to start working on the upcoming projects. Talking one-to-one with your business partners definitely constitutes the first and most important step of growing your operations. But if you want to maximize the effect of our Virtual Meeting, and build a long-term partnership then it is important to invest some time after the meeting is over. Waiting for your partner to make the first move after the meeting is never a good idea. Your company's approach to collaboration and relationship building has to be more proactive than that. This is where a well-thought-out meeting follow-up strategy comes into play. In today's blog, we are going to discuss a few meeting follow-up strategies that will help you build your network.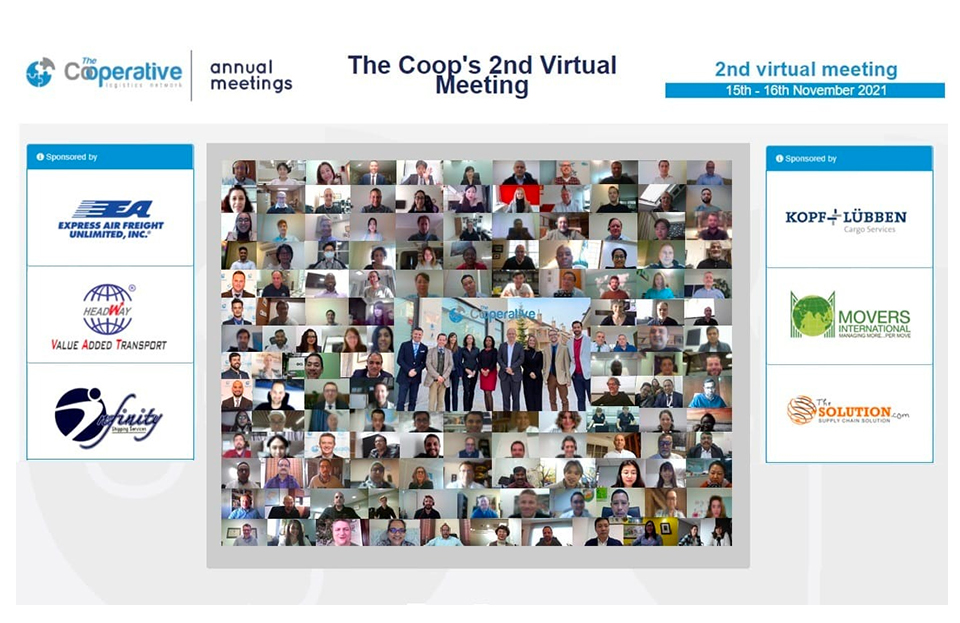 Make your partner feel valuable and important
The best way of following up with your partners is to shoot a follow-up email. However, sending a generic email to all your new connections should be avoided at all costs. You need to personalize your email to show your genuine interest. In this email, you can talk about why you are looking forward to the partnership. Additionally, you also need to highlight the ways in which you can help with the project. In other words, the person receiving the email should feel your concern and your enthusiasm about the upcoming project.
Take notes during the meeting
Noting down all the relevant points during the meeting can immensely help with your post-meeting follow-up. Use these notes to write a persuasive email that will assure your partner that you are aware of their exact needs. Also, formulate your subject line carefully so that your email is not lost among hundreds of others.
Keep your message concise
Make sure that your email doesn't read like a marketing statement of your company. You need to value your partners' time and keep your message clear and to the point. Therefore, cut out all the long introductions, repetitions, and needless details. Keep in mind that the shorter your email is, the more likely your partner will be to take your message seriously and act on it.
Get in touch with your partner within less than 2 days of the meeting
You need to send your follow-up message at the right time to create an impression on your partners. This will encourage them to prioritize your company while selecting among the various service providers. Ideally, you should contact your partner on the same day of the meeting. Even a short thank you email with the main action items can be a great idea. Furthermore, in this email, you can choose to highlight anything that you were not able to grasp properly. This is the time to clear all your questions and doubts regarding the project at hand.
Emails should not be the only point of connection
If you are looking forward to building a long-term partnership, then explore other points of contact with your partners. For example, if the project requires urgency, then consider scheduling a phone or video call with your partners. Although emails should be the first point of connection, the potential of phone, SMS, and social media should not be ignored. For example, following your partners' social media accounts can always be a good idea. Basically, you need to explore all the touch-points of communicating with your partners.
Provide immediate responses
The first and foremost element of a successful meeting follow-up strategy is providing timely responses. Reaching out to your partners isn't enough. You also need to quickly respond to all queries and quote-related emails from your partners.
Provide valuable suggestions and recommendations
Keep in mind that your follow-up strategy should never be a means for increasing your ROI. Although this is the ultimate goal of your business, your meeting follow-up should revolve around boosting the image of your enterprise. For this reason, we would suggest that you include valuable tips and possible solutions for executing the project that you recently discussed. It is also a good idea to introduce your partner to your trusted peers who can help with certain aspects of the project.
Do not push your partners
You should make sure not to push your partners into making a decision. Remember that they do not owe you anything and their decisions will be solely based on their own interests. A successful follow-up doesn't happen in a day. It requires a lot of patience and diligence. You need to end your conversations by asking your partner about a convenient time for the next follow-up. Sending countless emails and making endless calls is counted among the worst follow-up strategy. You should wait for your partner to respond before writing an appropriate email. In other words, your follow-up plan should operate in the realm of mutual respect and consideration.