Lifelong learning can give you a competitive edge irrespective of the job sector. However, in a complex industry like transportation and logistics, continuous training is not just important, it is imperative. Not only will it enhance your career, but it will also enable you to grow and sharpen your professional skills, expertise, and abilities. Additionally, it will surely help you to create a resilient team of professionals who can easily adapt to the changing requirements of the industry. No matter how good you are at solving logistical issues, there is always room for improvement.
As one of the leading freight forwarding network of our time, The Cooperative Logistics Network is aware of this situation and strongly believes in the importance of upskilling. That is why it has opened its own online academy to offer its members the possibility of deepening their knowledge of the industry. In order to do so, it has partnered with internationally recognized institutes of international trade and freight forwarding to provide a wide range of Freight Forwarding Courses. The first one is CIFFA (the Canadian International Freight Forwarders Association) and the second one is Container Xchange.
In today's post, we are going to talk about how lifelong education can help you to become a skillful professional in our industry and explain more in detail The Cooperative's career enhancement programmes.
How lifelong learning can help you reach your goals
It will help you become a better professional
The job market in the present times is flexible and dynamic. Moreover, in an industry like transportation and logistics, people should always be ready to deal with disruptions. Furthermore, the advent of digitization and automation of the work processes demand a wider range of expertise. The most valuable workers are those who can adapt to the needs of the time and come up with new ways of thinking. This is precisely why you need to engage in lifelong learning.
It will enable you to better cope with the competition
In the constantly evolving landscape of the transportation and logistics industry, it is crucial for independent freight forwarders like you to upgrade their skills and knowledge. This is a sure-shot way to find new avenues of growth. For example, The Coop's logistics certification courses will help your team adopt new work models and master different aspects of the supply chain. A well-trained workforce is definitely better placed to cope with the threat from the competition. It allows logistics professionals like you to secure a strong position in this sector.
It will keep you abreast with the technological changes
Lifelong learning has become all the more important because of the digital transformation taking place across all industries. Additionally, with so many new tech innovations in place, we don't have any option but to keep learning. This way, you will be able to master the use of software relevant to your job and thus deliver better outcomes with every project you pursue.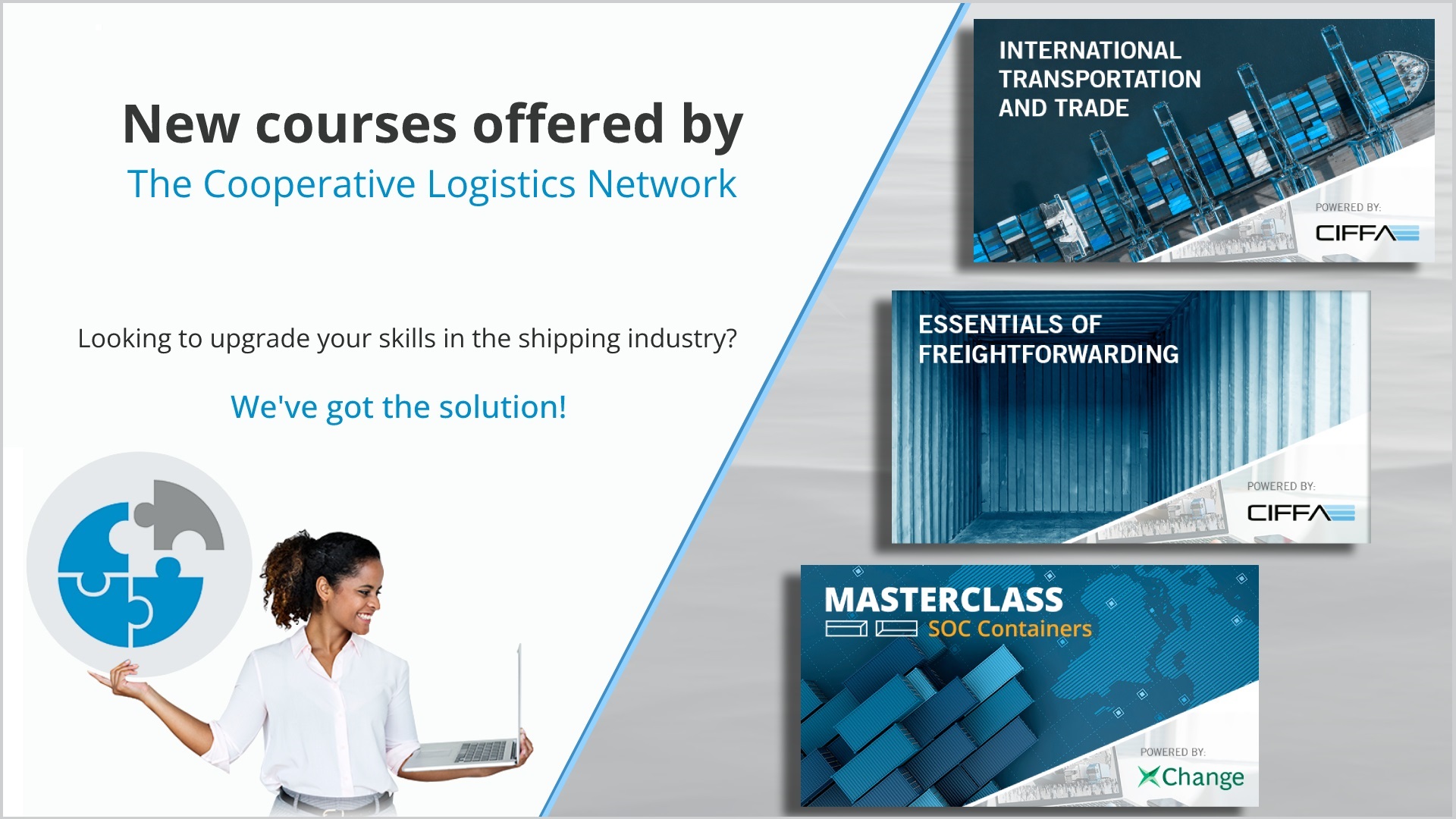 It can lead to better positions
Only people who take the time out to upskill themselves are the most likely candidates for a promotion. Moreover, better work output and better knowledge of technology and industry advancements will increase the prospects of a better pay check. This is surely one of the most popular reasons why people pursue lifelong education.
Online courses are more accessible
More and more learners are opting for online classes rather than in-person ones. The reason is the enhanced accessibility of virtual classrooms. All the major universities are now offering some form of virtual programmes. Moreover, there is a vast number of online resources that can help with upskilling or reskilling. Lifelong learning helps to diversify your skills, thus helping you specialize in a field. This in turn allows you to get better control over your career without having to step out of your home or office.
Affordable prices
Education has become very affordable with the advent of the internet. Choosing an online certification course will allow you to make significant savings on tuition fees, accommodation, or travel expenses. Moreover, you can do all your coursework from anywhere at any time.
Join Us And Give Your Company A Boost
The Cooperative's career enhancement programmes
The Academic Providers
The Cooperative has partnered with two globally recognized course providers- Canadian International Freight Forwarders Association (CIFFA) and Container xChange. CIFFA is an institute with over 6 decades of experience in supply chain education. Moreover, they are a certified training provider for FIATA, IATA, and ICAO. Container xChange is a neutral online platform that offers a range of course material enabling forwarders to get a deeper understanding of the leasing container industry.
The courses
The first CIFFA course is on International Transportation and Trade. This course focuses on the basics of freight forwarding with special reference to global trade. Among other things, it will teach students about risk management, selection of the right Incoterm, freight charge and load shipment calculation, logistics equipment, documentation, and more. Members can access lessons with case studies that will offer a glimpse into real-world scenarios. The last date of registration for this course is 30th March.
The second course provided by CIFFA is called Essentials of Freight Forwarding. This online programme will allow candidates learn about topics like export packaging, commercial documents, regulatory compliance, moving hazardous materials, quote creation, risk mitigation, international payment methods, cargo insurance, and other related topics. Additionally, it also covers subjects like letters of credit, certificate of origin, export declarations, commercial invoices, and other logistics paperwork. The course is suitable not just for rookies but even for experienced industry professionals who want to keep pace with the changes in this sector. Registration for this course will be open from 14th June to 14th September 2022.
The Cooperative members who enroll for one or more of the above courses will get free access to the SOC Container Masterclass. This Masterclass provided by Container xChange will offer detailed instructions about the topic of handling Shipper Owned Containers.