The sole aim of all small and mid-sized freight forwarding companies is to grow their business. Growth in this context implies getting new customers, taking on new employees, opening branch offices and eventually generating more revenue. However, getting more customers and boosting the bottom line of the company necessitates more investment in the right areas. With the advent of digital freight forwarding, independent freight forwarders have become increasingly aware of the boons of digital platforms like Transport Management Software (TMS), Customer Relationship Management (CRM), Warehouse Management Systems (WMS), Route Optimization Software, Shipment Tracking Software etc.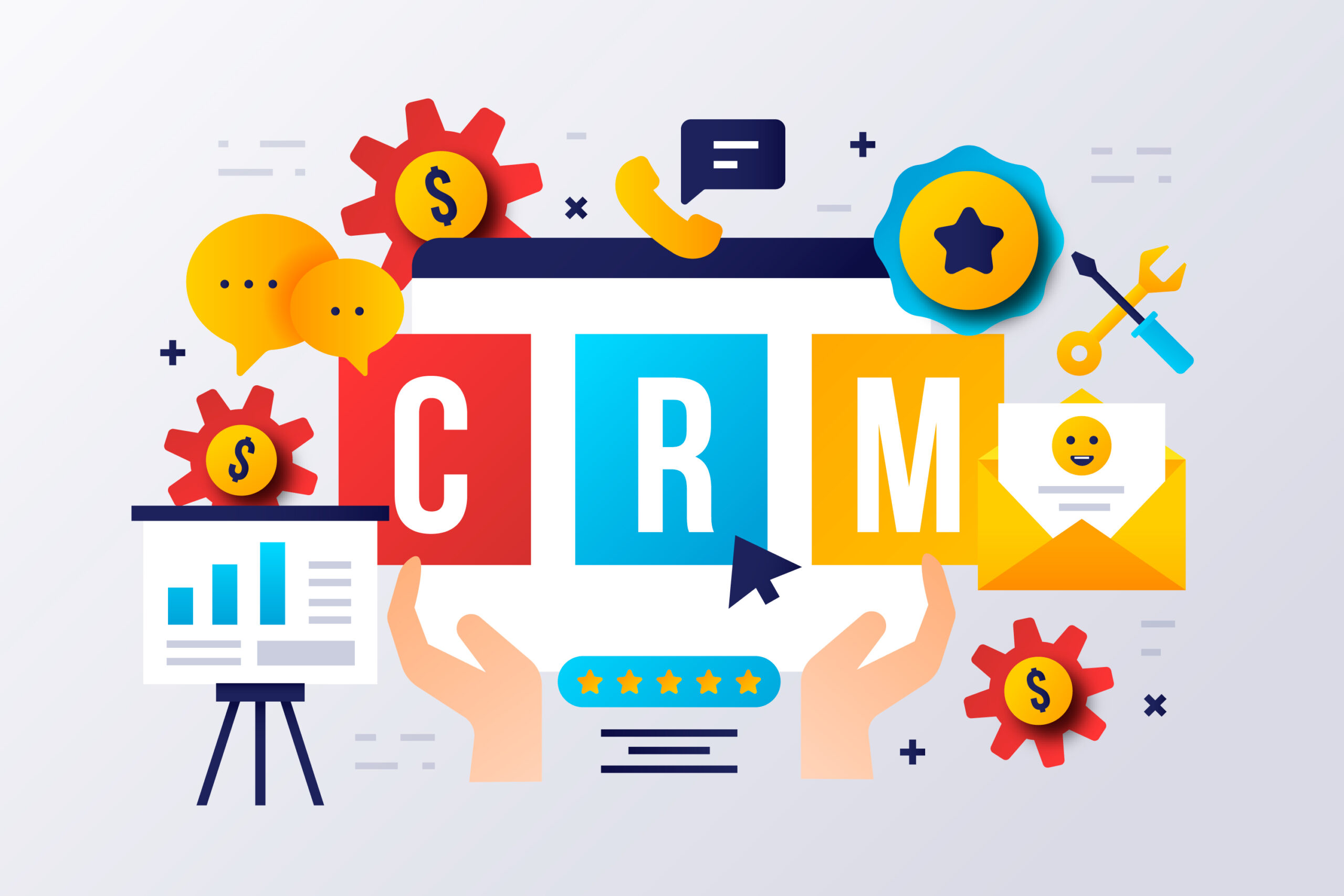 In this blog, we will discuss the utilities of CRM software and talk about some of the best CRMs for small businesses that will help to scale the businesses of independent freight forwarders like you.
Things to look out for while choosing a CRM for freight forwarding companies
Ease of use
Small freight forwarding companies that don't have much experience with complex digital tools should stay away from complex platforms which need several days to master. Usability and convenience are two important deciding factors before choosing a CRM. You need to go for a platform that requires minimal training and offers easy access and seamless data exchange.
Ability to personalize
As an independent freight forwarder, you should go for a CRM with customization features that can be altered to suit your specific business requirements. Keep in mind that the mode of operation of most small logistics companies is quite different from that of the big players in this field. This is an important reason why you need to have the ability to customize your digital tools.
Great customer support
Small logistics companies do not have a specialized IT team. For this reason, you need to find a CRM that comes with good customer support that provides you with easy solutions to any hitches you might encounter while using this platform. Moreover, this customer support team should also provide you with online and in-person demonstrations about the use of the platform and readily answer all your calls and emails.
Automation of repetitive tasks
The best CRMs in the market come with automated repetitive tasks features that help you save time otherwise spent on work like data updating, data entry and client emails and follow-up.
Cost-effectiveness
The cost of the platform is another important feature that should impact your purchasing decision. Ideally, before spending on CRM software, you need to use the free trial version of a couple of CRM and then decide to buy one.
The best CRMs for independent freight forwarders
This is one of the most popular CRM software specifically used by SMBs. If you are about to try out a CRM software for the first time then this is surely a useful and cheap option. Additionally, they have also made available a basic version of this platform called Lighting Essentials that comes with several basic features and even customization and integration options.
This is a full-scale customer relationship automation software that will greatly ease the tasks of your sales team. It will enable you to attract quality leads, take part in constructive communications, make new deals with AI-driven insights and cultivate client relationships. Additionally, its in-built email, chat, and the phone will digitize the entire sales process and multiply the productivity of your everyday activities.
LACRM is a comprehensive fixed price CRM package that offers many features like sending follow-ups, keeping tabs on your contact list, following leads, task management etc. Moreover, it includes an easy-to-use toolkit that helps you manage your leads, track them through pipelines and stay well-informed about tasks and events.
Hubspot comes with a paid version as well as a completely free version of its CRM software. Freight forwarding companies that have no prior experience with CRM software can start out with Hubspot's free CRM platform that allows you to check your company's activities, track deals and assign them, seamlessly manage data and boost your sales. Moreover, this platform can also be integrated with other popular platforms like Shopify, Microsoft Dynamic, or SalesForce.
Keap is an all-inclusive CRM meant for small business owners that allow for the integration of tools for following up with customers and leads, scheduling appointments, making seamless payment, coming up with landing pages and more. They believe that the key to the growth of SMBs is staying connected with the existing and potential customers and this is what exactly they help to achieve with precision.
This pipeline-oriented CRM platform from Zoho is one of the cheapest CRMs in the market starting at just 7 USD per user per month. The best part about is that it doesn't include all the complicated features that SMBs never use. This minimalist and intuitive software includes all important features like built-in phone and email capacity, workflow automation, and an adjustable dashboard for tracking important business metrics. Moreover, it comes with several pipelines in each of which you can personalize every stage for specific targets. This software can also be integrated with a large number of platforms like Google Workspace, Mailchimp, Microsoft Office 365, and all apps by Zoho.
Investing in a CRM platform to add value to your sales team is definitely a good idea for small and mid-sized freight forwarding companies. These platforms allow you to store all the data including direct front-office client communication, important networking contacts, indirect back-office communication, etc. in a single location. Therefore, CRM helps to facilitate client servicing, allows logistics companies to create value-added services, and brings in new customers. Independent freight forwarders like you need to focus on creating lasting relationships with their best customers by offering good-quality services consistently. Investing in a CRM will give your company a competitive advantage and keep your customers from looking elsewhere for their logistical needs.