Lead generation and lead nurturing are very important strategies that can help small and mid-sized freight forwarding companies grow the scale of their operations. A lead can be defined as any person who shows interest in your service. However, generating leads for your freight forwarding company is not enough to gain you new clients. As an independent freight forwarder, you need to devote more time and effort towards nurturing your leads and eventually converting them.
Moreover, the process of lead generation and nurturing is a time-intensive task that demands preparation and well-thought-out actions. It involves a few basic steps such as lead identification, content creation, content delivery to the right people, creation of a lead scoring strategy and lastly developing an action plan to set your plans into motion.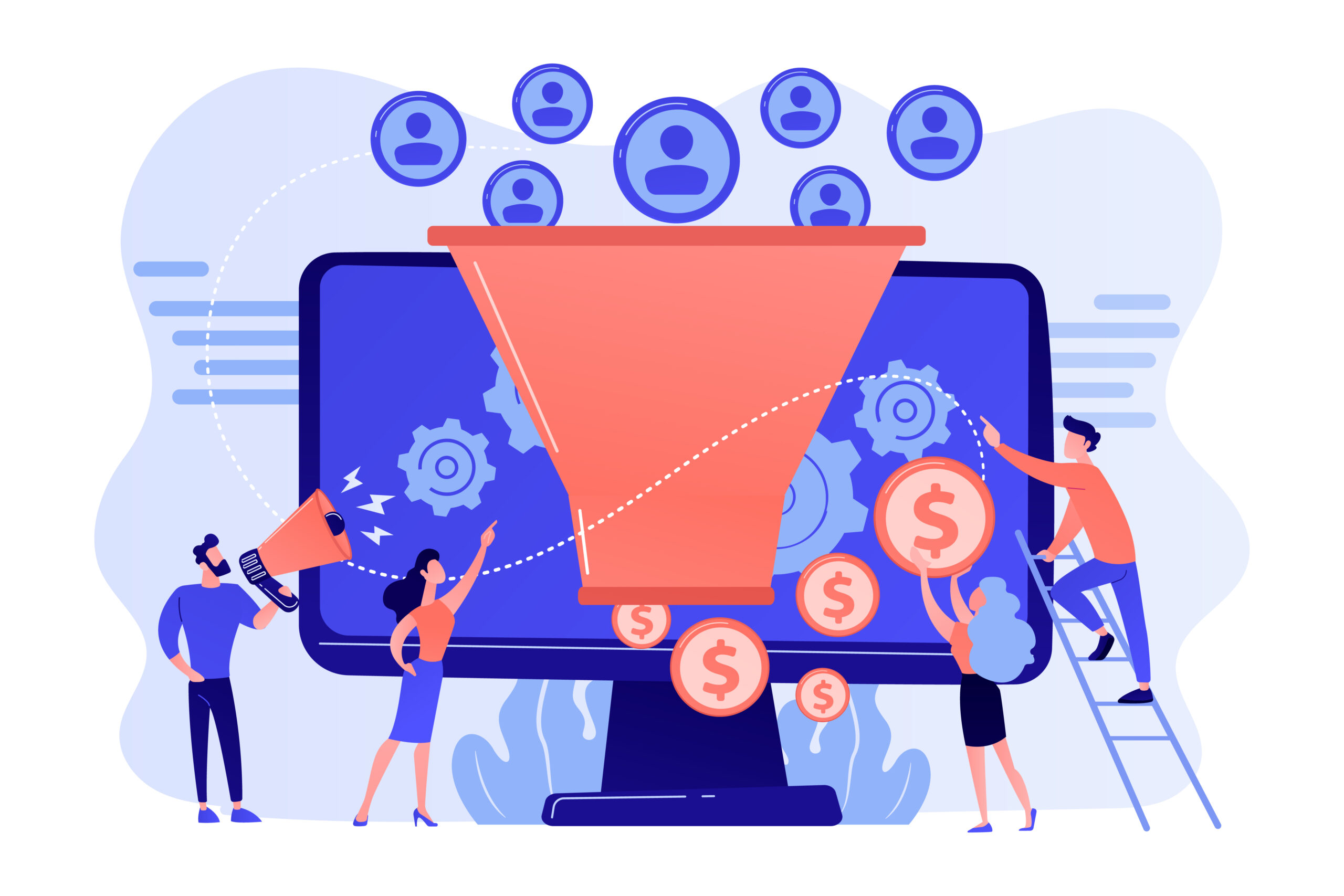 Why do freight forwarding companies need a lead generation strategy?
The selling process regardless of all sectors has gone through a massive change in the last couple of years. Now, more than ever, lead generation has become vital for small and mid-sized freight forwarding companies to make themselves be heard above the noise of their competition. Previously, outbound methods such as phone calls from sales reps used to be a common method to make potential customers aware of the service you're offering. However, these days the abundance of data makes it easier to clue up your potential audience about the services you're offering.
Lead nurturing is an integral component of inbound marketing strategy…it is the fuel that will keep your business running. It is a crucial step that helps to engage with your potential clients, acquire new clients and eventually add to your profits. You need to use social media channels, content marketing, and other modes of online communication to add to your client base. Simply put, it involves convincing your potential customers to buy your services. The shift in your client's behaviour in the present digitized era has made lead nurturing all the more imperative for freight forwarding companies.
Tips for lead generation and client acquisition
·        Outline your strategy
Before anything else, you should be prepared with a plan outlining all the details of your marketing goals. Ensure that all your goals work in unison so that you can come up with a consistent advertising strategy for your brand and its service. Furthermore, during this preparation stage, you should also try to figure out the demography of your potential customers. Once you identify this important aspect, you can create your campaign directed towards your target audience.
·        Conduct extensive market research
A preliminary step to implementing lead generation and eventually client acquisition is to get an in-depth knowledge of your customer's requirements. For this reason, you need to conduct market research and lead generation surveys. An easy way to do this is to create online surveys and mail them to your potential clients. It is also a good idea to post these surveys on your social media handles. These surveys should include pertinent questions to your potential customers about their expectations from a logistics company, the issues they face from their present logistics service providers, how a particular freight forwarding service can be improved, etc. A better idea of your buyer's psyche is surely going to help you turn them into returning customers.
·        Make use of Search Engine Optimization (SEO) tactics
SEO strategy is the plan to make your website more appealing to search engines like Google. The prime concern of this strategy is to make your website rank higher on the result page of Google. This in turn helps to drive in more organic traffic and possibly even some conversions.
SEO helps to augment the click-through rate of your website and allows you to spread the word about your logistics company to new customers. By appearing on the top of the result page you are fulfilling a requirement of your potential customer. Apart from boosting your visibility and increasing your website's click-through rate SEO can also help you attract the right customers.
However, the implementation of an SEO strategy is not as simple as it sounds since Google search algorithms are constantly changing. Every year, Google updates its algorithms to improve search quality and provide users with more optimized results for their searches. This implies that SEO is not a one-time thing that you can set and carry on for the rest of your life.
·        Emphasize your strong points
Before implementing your lead generation strategy you have to figure out the reasons why your clients should choose your service over your competitors. In other words, you need to highlight the strong points of your company. These strong points are the reasons why your audience will choose your services over your competition. For example, you should highlight your specializations, experience, cost-effectiveness, and connection with shippers, among other other things that will make your audience realize how you are going to meet their requirements better than your competitors.
Lead nurturing strategies for independent freight forwarders
·        Email Marketing
Email marketing can be a fantastic avenue to reach clients who are already aware of the service you're offering. Of all the lead generation strategies, email marketing is known to drive the most ROI. More importantly, it is one of the cheapest ways to advertise your services. The first thing you should do is create an email list with gated content. In the next step, you have to follow up by mailing customized information to your potential clients. You can also consider using websites offering email marketing services for companies. Moreover, you should make use of CTA or Call to Action links and create compelling copy and attractive design that catches the attention of your audience.
·        Social media marketing
The primary objective of social media marketing is to improve branding and create lasting relations with customers and logistics partners. Keep in mind that the transportation and logistics industry is not considered to be a 'glamorous' one. However, it is a very bad idea to shirk from posting your accomplishments and stories fearing that it would not interest your audience. Keep in mind, that the audience is viewed your page precisely because they are interested in your business and your services. Therefore, sharing pictures of your recent execution of a complicated shipment could surely be interesting for your audience.
Social media is a super effective lead nurturing channel. It allows you to connect with your potential clients in a friendly and informal environment. Most importantly, it makes your content available on sites where people spend considerable time. However, you need to update your content regularly to make this strategy successful.
·        Make use of lead generation software
Lead generation tools are a very convenient way of lead nurturing and these days you can choose from a plethora of lead generation tools. They are very easy to use and some of them can even be used for free. These software will assign the leads and track the action patterns of your target audience on your website. They use the online behaviour pattern of your target audience to determine the likelihood of conversion from potential clients to buyers. Using these tools should also be an integral component of your client acquisition strategy.
·        Create blogs
Creating blogs and inserting CTAs within those blogs will also allow your target audience to reach your brand. You can start a blog section on your website or newsletter and even start sending them to people in your mailing list.